Global Dating Insights is a thriving community that came about in response to a clear need in the market. Simon quickly realised that even though the global dating industry was expanding very quickly, there really wasn't a single unified place where companies could interact with each other and get insights. So, Simon and the team set out to build a community of the biggest dating companies and industry stakeholders, and have successfully achieved this by capturing most of the market over the years. Here, Simon shares some great advice and recommendations for those looking to build their own communities, especially in niche industries. You can also stream the full interview here.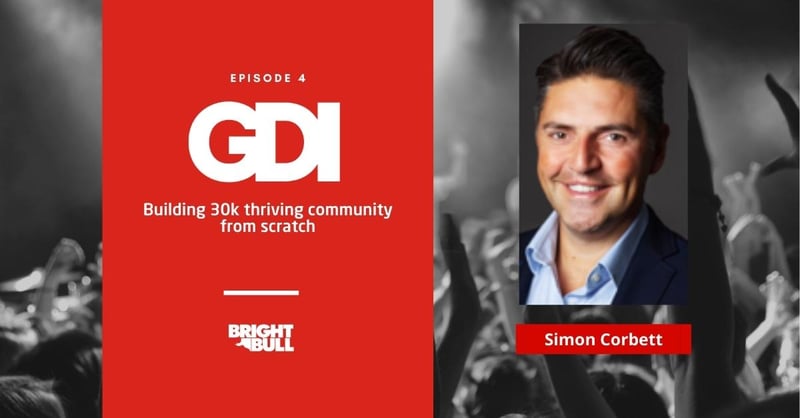 The myth around needing fancy tools and tech
A lot of people think that in order to set up an online community, you need to have a lot of funky tools and tech. It's definitely an online community myth. Simon has busted that myth and shown that this is not the case. Their website started out by simply buying a domain name, setting up the website on Wordpress, and hiring a full-time editor. With the editor handling content and Simon handling the financial side of things, it was very easy for them to establish the community organically and use the quality of the content to get companies and sponsors to participate. The same goes for any kind of online community.
Content consistency is key
With any online community, consistency is key, and is often the most important aspect of what makes a community thrive. When the Global Dating Insights community was just starting out, they decided to put out one high-quality article a day. As their audience began to grow, they increased this to two, and then brought on another editor so that this number could be upped to 4 or even 5 articles a day. This level of content marketing consistency, both in terms of the quantity and the quality, brought the community together and gave them a great sense of support, knowledge and rhythm.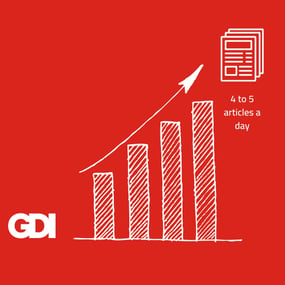 Revenue streams
Once you have developed a steady stream of content and a decent community following, you can then begin thinking about how you will convert this into revenue. However, all this has to be done while still keeping the "audience first" concept in mind. After all you want to create a community that's loved by its members right? For example, ticket sales from events and conferences can be a major source of revenue, however, you still have to keep in mind that intimate settings work best and are valued more by participants. Most attendees would rather network with 15 highly relevant attendees, than 1000 attendees that were invited to mostly boost ticket sales. Other ways of creating revenue via your community would be through sponsored content on the website with dedicated branded areas and providing a service to partners to develop their content and material - like an outsourced editorial arm.
Adapting to change
Times change, and in order to keep your community relevant and valuable, you have to learn to change with them. The pandemic was a big learning curve for the events industry. When the pandemic hit, obviously Simon, like many communities, could no longer host in-person conferences, so they came up with a completely new form of interaction, "Final Friday" events. On the last Friday of every month, various community members would have the opportunity to interact with each other virtually and exchange insights. Additionally, they created a WhatsApp group for the community to make it easier to interact on a regular basis.
Amplification tactics
If you're operating in a niche market, chances are that sooner or later you will reach a stage where your growth starts to plateau. At this stage, you should then begin to look at other potential growth opportunities, and see how better you could amplify your brand and your message. For Global Dating Insights, the answer is to get more global. They're looking to enter the Indian and Chinese markets, which are both high-growth and where there seems to be a void in such services. This allows them to further expand their presence while ensuring that they don't plateau as an organisation.
Sunday's a good day
Contrary to popular belief, Sunday newsletters are actually highly effective. Because people are usually "off work" and not running between meetings, they actually have the time to sit and read through things in detail, which is why Global Dating Insights started sending out newsletters on Sunday. The level of free time made sure that as long as the content was valuable, people would want to read it and they would give you more access, more readership and a higher read time for your content.
Don't forget you can check out the whole conversation by clicking below.