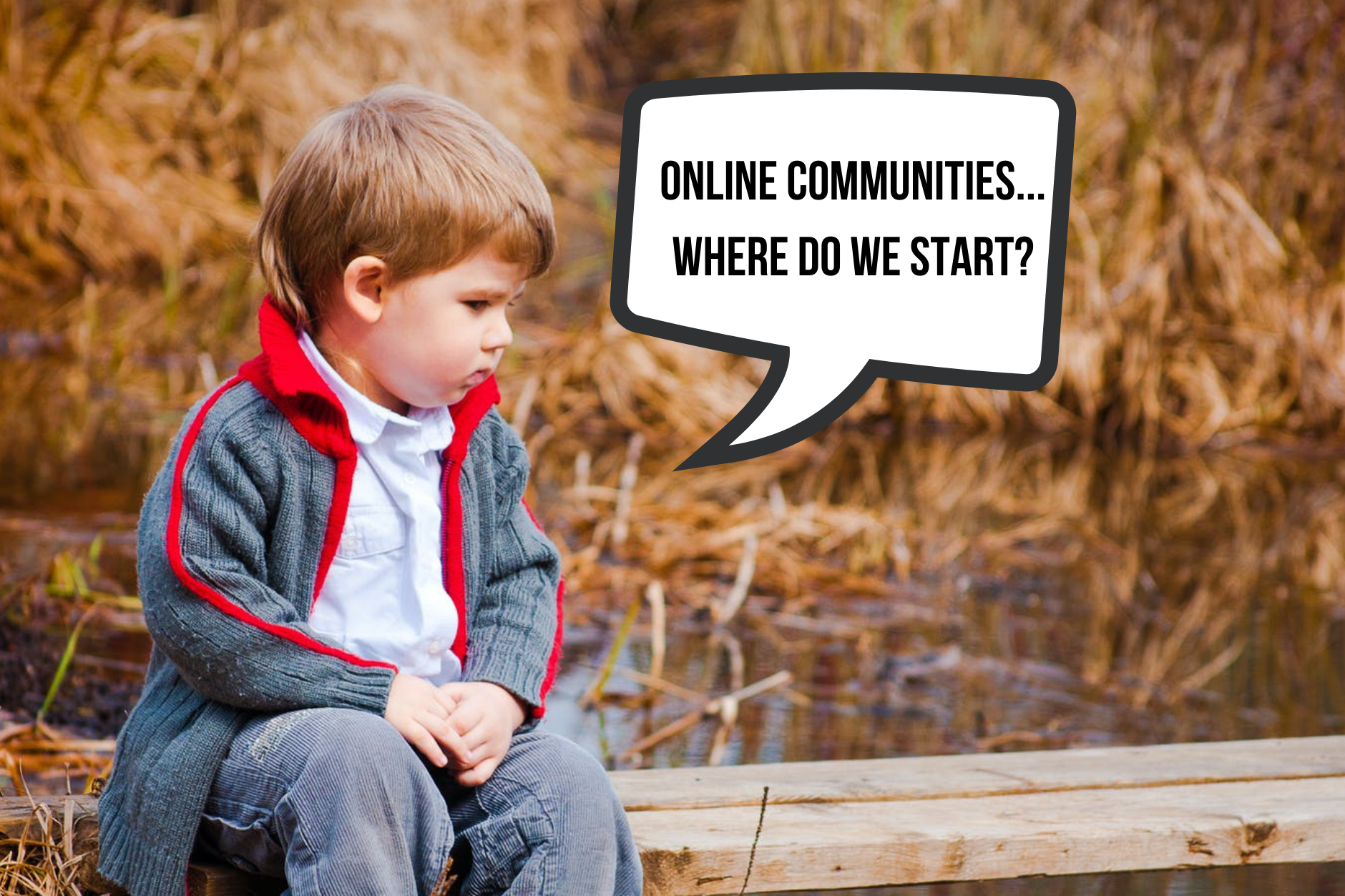 B2B companies are getting serious about online communities and to stay in the game organisations are definitely wising up to the fact that it's not in the future anymore. It's now.
The trouble is after the pandemic, the number of companies chasing the attention of your audience has dramatically increased. Anyone can (and many have), launched virtual event businesses for example and many B2B brands are now heavily focused on building and nurturing their own communities to improve brand awareness and lead generation - very with the budgets that were perhaps once yours.
But this post isn't intended to be all doom and gloom. Leaders in B2B are now asking meaningful questions, wanting to know what it takes to make an online community happen and what they need to do to get their own started. There are a lot of online communities assumptions.
So we really want to help demystify some common misconceptions around B2B online communities and how to mitigate any potential risks once you venture into launching your own.
These are the 5 must know common b2b online community misconceptions:
1. "My online community will be self sustaining."
At the very beginning, it is likely that most of the dialogue taking place will be one-directional and most people will come to you purely to consume content - fact! Online communities need to be nurtured and stimulated with a lot of content - and content which is presented in many formats and updated regularly.
2. "We don't need to create content ourselves, we'll repurpose it from others"
Generating content is not about repurposing existing content from other sources - like leading publications, media partners, sponsors, exhibitors or other influencers that have worked really hard developing theirs. While in practice that is possible, Google doesn't really go for that and your SEO will be greatly affected.
While it is possible to use curated content as part of content strategy, you can't solely rely on this.
3. "Online communities need to be gated"
Online communities are not about creating a simplified version of "LinkedIn Groups" for your business. In fact most successful online communities start off as open communities only after a while (once the brand and following is more established) a gate can be built around some or all of your content.
Check out the eventmb.com, a successful community for event professionals that's not gated.
4. "My existing team can take on the extra work"
After working with many organisations and helping launch many successful online communities, it's very likely that your current team doesn't have the complete skillset required. If they do, managing and building a community isn't something you can just do on top of your day-to-day role. You may have a great event content producer for example, but unfortunately most lack the marketing knowledge to make that content sticky and found by search engines. You might have a great digital marketer but they may lack writing and copywriting skills. So more often than not you will need to hire/contract a specific person or two with specific skillsets who are devoted full time to drive engagement and content for your community.
5. "There are tools out there that can do all the work for me."
There are many tools out there that help and enable you to host and manage your online community. Whether free or paid many organisations we work with start with LinkedIn Groups, Facebook Groups, Guild (we're chatting to their CEO, Ashley Friedlein in two weeks if you want to join) or look for more sophisticated tools like Zapnito.
You can have the best tool or engine in the world but the engine needs the fuel required to operate at its best. In some cases it could have the opposite impact and make the lives of your marketing team hell.
It's not about the technology. It is all about the content.
Here are some thoughts that will help you establish how and what will be the best approach for your own business or event:
Do you really know why you need an online community?



Begin by understanding where you are generating most of your income currently - meaning which of your verticals or events are more successful?





Focus on your hottest vertical (if you operate across various industries)





Learn who is visiting your website and where they're spending time. I mean you need to know your basic marketing numbers.
If you mostly market your events via email, you need to start expanding the channels you use. Social media is crucial. This will help you and your team to understand how to build momentum
Begin a pilot project or a proof of concept project before you make big investment decisions (we can help with that)
Engage with other communities before you embark on launching yours - start posting on the LinkedIn, participate in active groups and track traffic/engagement. This will give you a flavour of how much effort is needed in creating consistent content.
Assess your current practices and your existing team. There will be gaps and you'll need to fill them to mitigate any potential risk
So...
Launching a community or a series of communities requires a defined business strategy, with key milestones and targets to achieve (mostly non financial at the start). It is not about writing articles, blogs and premium content, it is about creating the right content that will trigger the response required.
Launching an online community requires serious commitment of time and resources and much patience! It doesn't yield results in the short term, so if you think that your online community is going to be the immediate source of hundreds of event registrations or leads then unfortunately you're mistaken.
The most successful online communities to date, are in it for the long run. Being consistent and building momentum.