---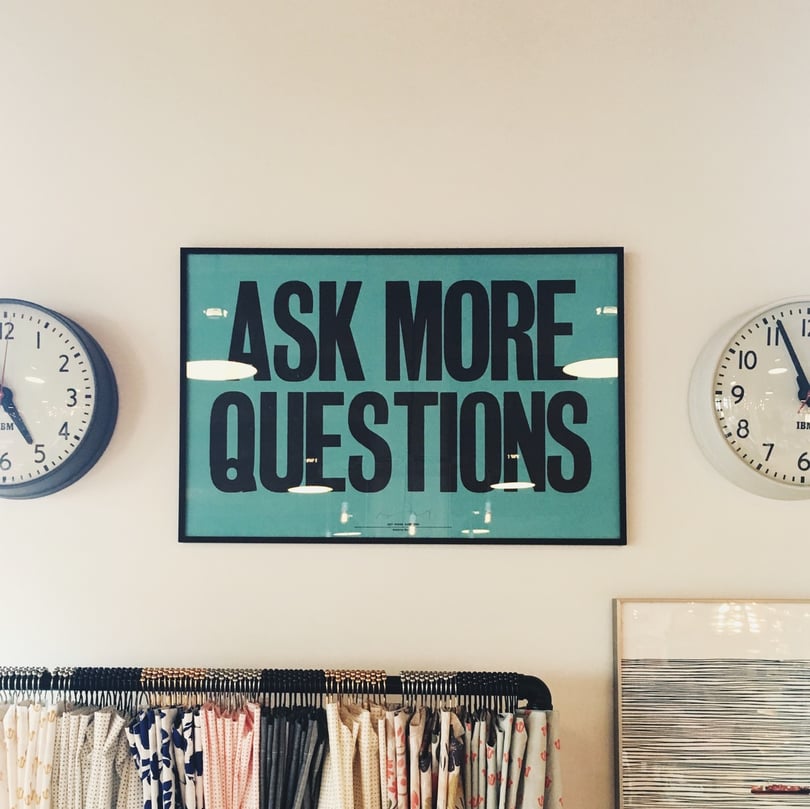 So, you're a B2B marketer and you want to start running some of your own events for your brand. Where do you start? How much work is involved? Can you do it without losing your mind? All good questions and ones that we hope we can answer with our 10 step guide to marketing B2B brand events...
---
So, you want to know how to do awesome B2B brand events? Here's how to create and market an event like a pro...
Step 1: Find your event's value and USP
Get your event content straight. Make sure it's the kind of stuff people want to hear about. Make sure you're offering something that's definitely going to drag them away from their desks and into a room with you. If you're not the one doing this, make sure you understand it properly from the person who is. Marketing B2B brand events is basically impossible to do successfully unless you have this step done right.
Step 2: Create a core message & collateral
Translate your event value and USP into pithy, persuasive copy for your event website, marketing automation workflows, lead scoring and emails, press releases, digital ads and social posts. Make sure your website does more than look and sound nice - it needs to contain all the relevant information on times, dates, venue and take bookings too. Check out this post on drafting a great event website in just 30 minutes.
Step 3: Brainstorm content that supports your core message
Content marketing is your opportunity to offer a sample of your B2B brand events before your prospect commits to attending. So make sure it's really tasty stuff! Your content wants to feature unique information on your event topic, ideally from a highly reputable source, not just your Business Development guy.
Step 4: Create a killer piece of content then spin off the rest
When you're doing an event, you don't have time to be a full-time content machine. You're looking to create one super hero piece of content and then from that spin off various blogs, social posts etc. to fill out your content calendar before the event. If you'd like to learn how to do this in more detail, here's our guide on how to turn one video into 12 months of content.
Step 5: Promote that content through digital channels
Now that you've created some beautiful content that's going to create a great impression of your event and encourage people to sign up, we need to get it out there. You want to be looking at social media posts, digital ads, retargeting campaigns, sponsored content, basically your standard inbound marketing arsenal but applied to getting people along to your B2B brand events, plus one extra special ingredient outlined in the next step...
Step 6: Broker partnerships based around content exchange and promotion
These are what event marketers think of when they talk about modern media partnerships. You're looking to ally with both traditional and non traditional media outlets that serve the same niche as your event and create partnerships around sharing the killer content you just created with their audience. You can offer the same opportunities to them in return, it's win-win. Check out our marketing partner checklist for more help.
Step 7: Score the leads & let your automation continue to work on them
If you've been promoting your content as per steps 5 and 6, those leads should start coming in pretty much right away. So, you need to be set up to score them and then let your marketing automation tool continue to work away on them (remember you wrote those emails and set up those workflows in step 2?). So this should be a pretty light touch step if you've been following the process, just check in to make sure everything is working as it should and tweak if necessary to optimise for conversions.
Step 8: Build event personas and segment your internal audience
You may have noticed that everything we've done so far has been directed at an audience outside your existing database. And that's because those guys generally take longer to convert that people you already have a relationship with. That and if I let you start mailing your own contacts at the start, you may over mail them or just get stuck on doing that to the exclusion of all else. When marketing B2B brand events, you'll need to look at your existing buyer personas and most likely adapt or change them for your event. Then you can segment your internal list and send the invitations I know you've been dying to send. Check out our guide to leveraging your internal list to build an event.
Step 9: Use your content and automation to convert these guys too
You've put so much work into your content and automation to convert the leads coming in from outside, don't forget to use it on your internal list too. The same tactics will be as, if not more effective. They may know who you are but that doesn't mean they won't need to sample the content before they give up part or even all of their day to come to your event. And automation will save you time and hassle, allowing for more sophisticated messaging paths.
Step 10: Use your onsite and post-event follow up to build your next event and content
Finally, you've done all the hard work, the room is full, but don't stop there. Make sure you're on site with a nose for building a new event out of this one (i.e. repeating step 1). You can also incorporate this into your post event follow up - tell people when the next event will be and give them the opportunity to share feedback and things they might want to see in that future event. If your prospects see you listening and feel like they've influenced the event they'll be more likely to attend and bring along new people too.
---
And that's marketing B2B brand events, if you have just ten minutes to explain it. Now you've got a good idea of what's involved, want to avoid some obvious event bloopers? Check out our post on rookie B2B event marketing errors or download our guide:
---