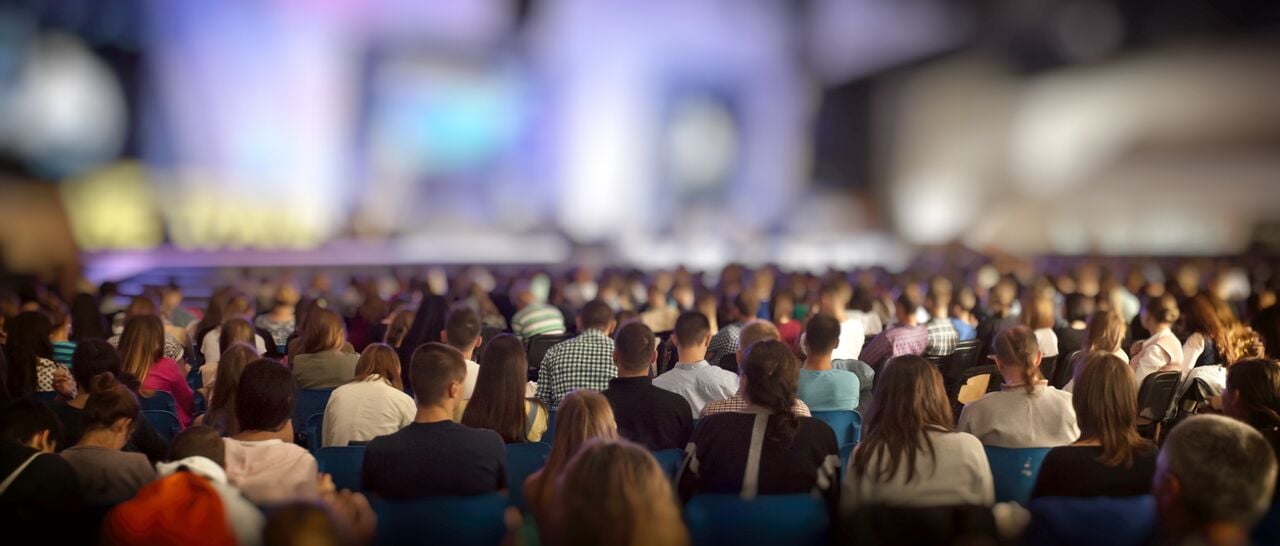 B2B event marketing is a vast topic, spanning from how to get people to attend events, how to get them to buy from your B2B brand when you sponsor or organise an event and how to secure sponsorship for your own B2B event. It's a topic that interests event organisers, event marketers and B2B brand marketers in equal measure.
How to use this guide
We have so many great posts around B2B event marketing, but we thought it'd be useful to bring the best of the best into one guide and also give you easy access to lots of links if you want to delve deeper into the bits that interest you most.
We'll update it periodically, so bookmark the page and you'll have a handy reference guide for you and your team, pointing you to all the latest and greatest B2B event marketing information from one spot.
---
Table of Contents
---
How to get people to your B2B events

Illustration from Event Manager Blog
An event only becomes an event when people turn up. Otherwise it's just a nice idea. So how do we drive attendance to B2B events? Here are the essentials:
Analytics & Strategy
Knowing your numbers and what they mean will enable you to avoid a lot of costly mistakes and wasted efforts further down the track in your event marketing. A sound strategy leads to a solid plan and a profitable event marketing effort when all the numbers are tallied.
First things first you need to know who's actually going to be interested in your event. This means defining your buyer persona. (You can download a free buyer persona template to help you with that.)
Once you know who you're going after, you need to know where they hang out, who else is going after them and how. As well as good old Google, you'll want to use tools like AHREFS, Buzzsumo and Hubspot Marketing Grader to decode what other events are doing marketing wise so you can do something better

If you've run similar events before you'll need to take a look at your own history and see what you can learn from that too. What worked? What didn't? When did registrations come in - any patterns? Check out what your

event marketing KPIs

should look like.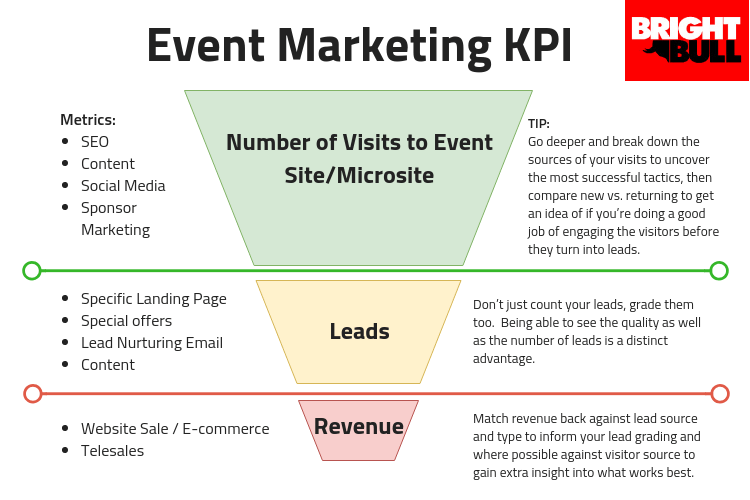 10 Event Marketing Mistakes To Avoid
Not allowing enough time for marketing

Not getting the true value of the event across

Not developing and nurturing qualified leads

Unrealistic expectations with response rates

Too focused on outbound rather than inbound marketing

Little or no integration of marketing channels

Not taking a holistic business approach

Not tracking the results

Skipping the basics

Not continuing to sell after the sale

Get more detail on which critical B2B event marketing mistakes you should avoid.
Website

Every event needs an online home whether its a world exhibition or an online webinar. Attendees expect there to be a single digital destination to answer all their queries and take their registration when they're ready to commit.
What is the minimum content you'll need on your event website?
Event name

Event dates and timings

Event location (all venues as well as city and country)

How to register

Ticket price (if it's free say so)

Entry restrictions & registration deadlines

Event content (session names, speakers, format details etc.)

Partners and stakeholders who need to be recognised

Event USP and benefits

Content marketing piece to help illustrate event value (ideally with lead capture)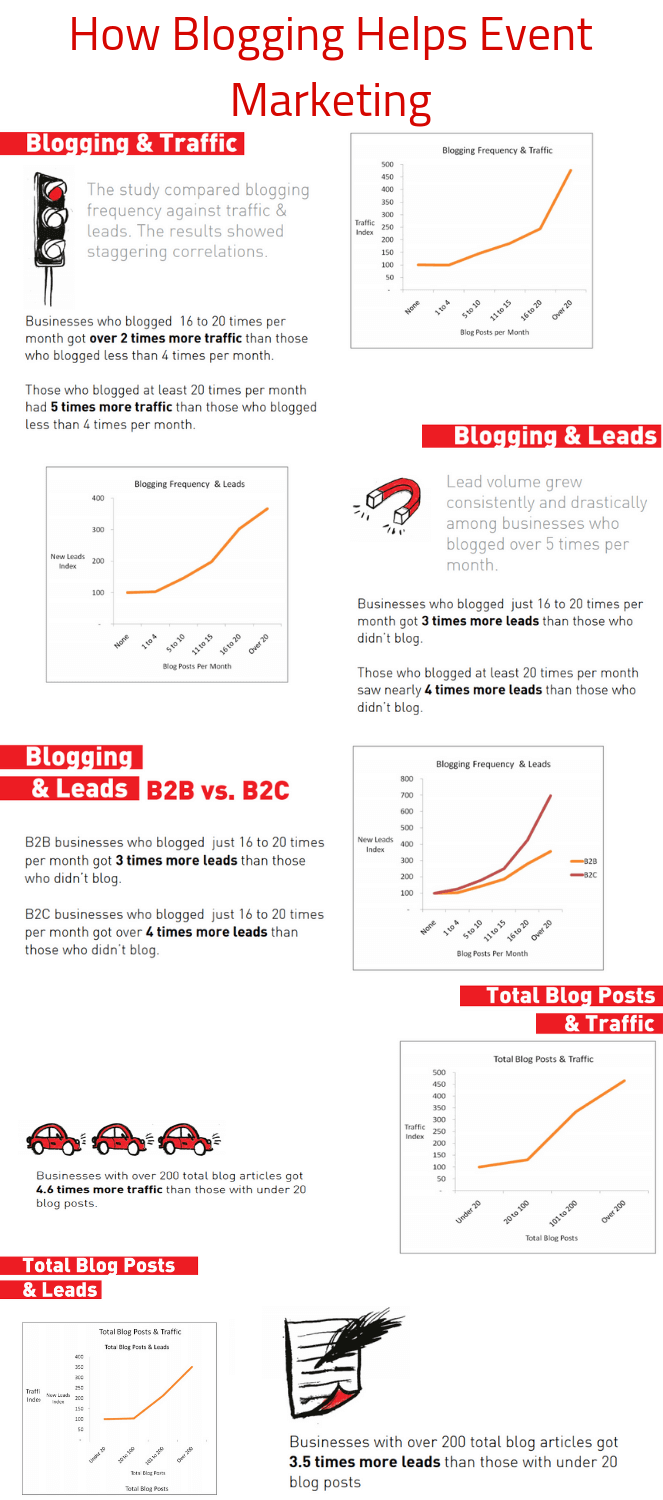 Sharing quality content is your event's version of a free sample. This "try before you buy" tactic allows you to give potential attendees an idea of what they might experience at your event - whether that's a partial attendee list for a trade show or a video of a key session for a more content led event.
6 steps to troubleshooting your B2B content marketing
Look at what's working and figure out why

See if you can apply the same traits or principles to the rest of your content or promotion

Devise new content ideas,

repurpose existing content

or replicate promotional activities that share these successful properties

Adjust timeframes and metrics where necessary

Don't be scared to stay small until you've got a better grip on what works

Do stay consistent. Don't develop the marketing equivalent of multiple personality disorder in your panic to find something that works.
Online communities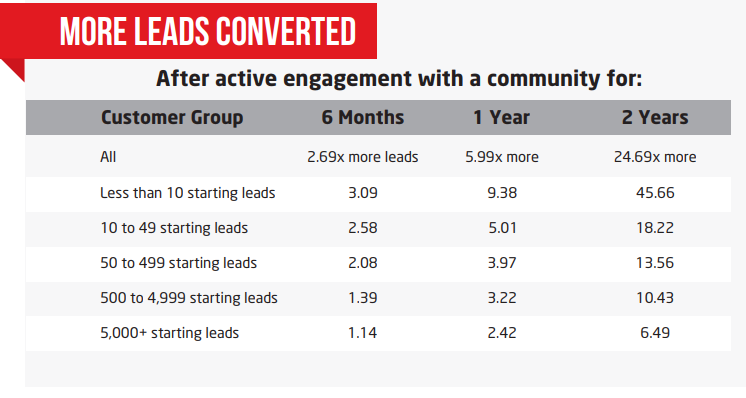 Online communities built around event topics gives you a great value-added, long term channel to your target audience. Once built, a community will thrive with a little care and attention. In order to pay off that initial investment in creating an online community, you really need to understand what you're doing. Here are our steps to ensure you're prepared: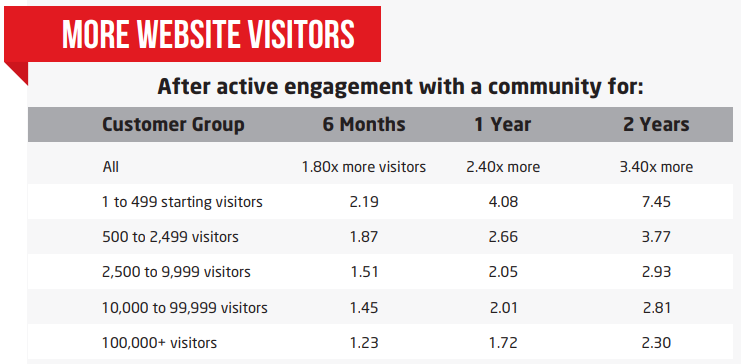 7 steps to a successful online community:
Do you really know why you need an online community?

Understand where you are generating most of your income. Focus on your hottest event, topic or industry.

Learn who visits your website and what they do there. Know your basic marketing numbers.

Expand beyond email. Social media is crucial.

Begin a pilot project or a proof of concept project before you make big investment decisions.

Understand the level of effort required by participating in other communities - post on the Linkedin blogging tool, participate in active groups and track traffic/engagement.

Assess your current practices and your existing team. There will be gaps and you'll need to fill them to mitigate any potential risk.
Social Media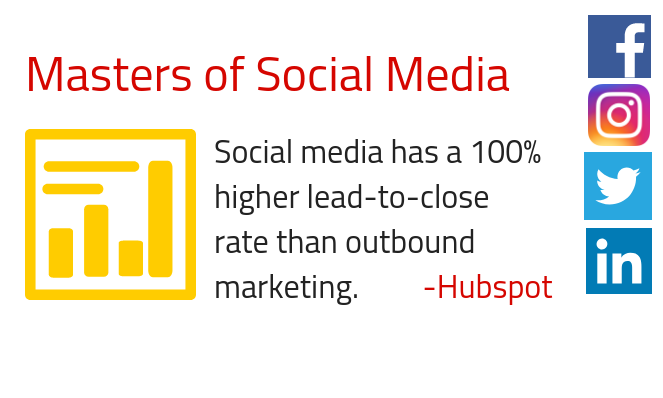 Social media is now a bread and butter channel for modern event marketing and it has to be a core part of your communication strategy.
That said it's not some magical silver bullet that'll automatically see thousands flocking to your event. You have to know the rules that apply to interactions across the different social platforms in order to create a positive impression and engage your prospects rather than alienating them.
10 social media marketing tips for events
Make #socialmedia more social. Start conversations with influencers instead of just pumping out links.

Focus on your audience's interests and pain points and less on #socialmedia rankings, followers and algorithms.

Tell a story bigger than your event. Tap into industry trends and news on #socialmedia, not just event stuff.

#Socialmedia technology should enhance your relationships as well as your productivity.

A LinkedIn post has a few hours to make an impact, a Tweet just minutes. Great blog posts deliver traffic for years.

Don't expect relationships with #socialmedia influencers to be instant, they take time and effort.

Decide on your #eventmarketing #socialmedia voice and stick to it. Be authentic.

More people equals more #socialmedia power. Recruit the rest of your #event team to pitch into your social campaign.

Make #socialmedia habit forming. You can't dip a toe in and succeed, it takes commitment.

Invite conversation. Pose questions. #socialmedia is not a broadcast channel.
Influencers & partnerships


Illustration from Event Manager Blog
Related to social media is the crucial aspect of partnering with the key influencers in your space. These might be brands, individuals or media outlets.
What they are is not important, who they are and how much weight their words carry in your industry is. Partnering with hundreds of different people or publications is meaningless if they don't have the ear of the people you are looking to persuade to attend your event.
Marketing Partner Research Checklist
Why does the publication / association / website / company exist?
How does the company make money?
What new ventures are they looking to promote?
What do you want from them? How wide is their reach?

What might their objections be, and how will you handle them?
You can download a free marketing partner checklist to make sure you are securing value add partners that really drive attendees to your events.
Direct marketing (email, post and phone)
Reaching out 1:1 should be done sparingly, and only to people with a proven interest in your event. It makes sense to contact past attendees and people who've interacted regularly with your content. It makes a lot less sense to hound someone repeatedly based on nothing more concrete than their job title.
5 Email Marketing Mistakes to Avoid
Sticking to the same subject line

Too much content and copy in one email

Forgetting how many people read on mobile

Not segmenting your data and message properly

Poor personalisation and personalisation errors
How to get people to sponsor your B2B events
Many B2B event models include sponsorship revenue as part of the mix to make the event financially viable and profitable. As sponsor profile companies get pickier and more demanding, marketing has an ever greater role to play in satisfying these partners.
Secure more sponsors. Build bigger, higher value deals.
Use your attendee marketing tactics to reach sponsors too. Sponsor profile marketers are interested in the same thing you are - where your target market hangs out online. Just switch up the marketing message so it appeals to your sponsors not delegates.

Offer access to your event community beyond the physical event itself, ideally through a formal B2B online community you've built. Alternatively you can do this through your

multi-touch event marketing

strategy.

Information can be as valuable as the actual leads gained from an event. So offering market insights and bespoke research as part of sponsorship packages will raise the package value.

Provide an audience

for their thought leadership content, thereby amplifying the effectiveness of speaking sessions at the event.

Have a suite of exclusive sponsorship opportunities around your event - scarcity and exclusivity adds value.

Move beyond the sale of hard inventory and get into conversations around your sponsors' objectives and what they are hoping to achieve, opening the door to more collaborative relationships and genuine partnerships

.

Is this a priority for your organisation? Read the full story on

securing bigger sponsorship deals

.
How to get people to buy from your B2B event marketing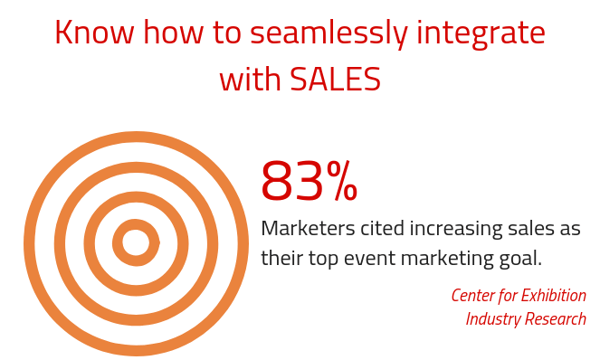 Whether you're sponsoring conferences, exhibiting at trade shows or running your own webinars, as a marketer of a B2B brand you need your events to make a positive contribution to your company's sales funnel.
Get more value from sponsorships
Make sure every contract is fulfilled to the letter and event organisers keep all their promises

Ask to get involved in non-traditional elements of the event such as content creation before, during and after the event. You'll increase your brand's footprint across the event, gain further access to valuable contacts, as well as endearing yourself to the organisers and opening up the potential for other extras/benefits.

Actively participate in sponsorship marketing opportunities. Of course, it's in your absolute interest to get as many people to the event - more bang for your branding buck!

Plan your sponsorship engagements effectively with our tips for generating

more leads from your next trade show

.
Run more successful in-house events


Follow

B2B event promotion best practice

, from using your event's USP to create core messaging, to using modern marketing techniques such as lead scoring and automation to generate and convert prospects before, during and after the event.

Use your onsite and post-event follow up to help build your next event and content - keep momentum!

Learn how to prep, execute and follow up on a successful

B2B brand activation event

.

Discover the items that are absolutely essential for you to design and author an effective

B2B brand event communications plan

.
10 steps to ace in-house event marketing
Find your event's value and USP

Create a core message & collateral

Brainstorm content that supports your core message

Create a killer piece of content then spin off the rest

Promote that content through digital channels

Broker partnerships based around content exchange and promotion

Score the leads & let your automation continue to work on them

Build event personas and segment your internal audience

Use your content and automation to convert these guys too

Use your onsite and post-event follow up to build your next event and content
Event marketing tips for exhibitions and trade shows
Exhibitions and trade shows live and die on numbers of attendees. People like to follow the crowd which makes pre-event social media buzz essential. Potential attendees want to know that lots of people just like them are taking time out to go. So there's usually lots of chatter online, particularly from influencers, which will help convert those maybes to a definite yes.

Attending a trade show or exhibition as a sponsor? Discover how to make your

trade show marketing investment

work harder.

Learn how social media amplification can be the missing link in

exhibition marketing

and promotion.

Event marketing tips for conferences and workshops
Content marketing is one of the most powerful tools for content led event formats. Use high quality cornerstone content to demonstrate the quality of your event and the attendees will follow.

Understand key

predictions for the conference industry

and what they mean for conference marketing.

Make sure you're displaying all 12 key traits of a new school

event marketer

.
Event marketing tips for webinars and online events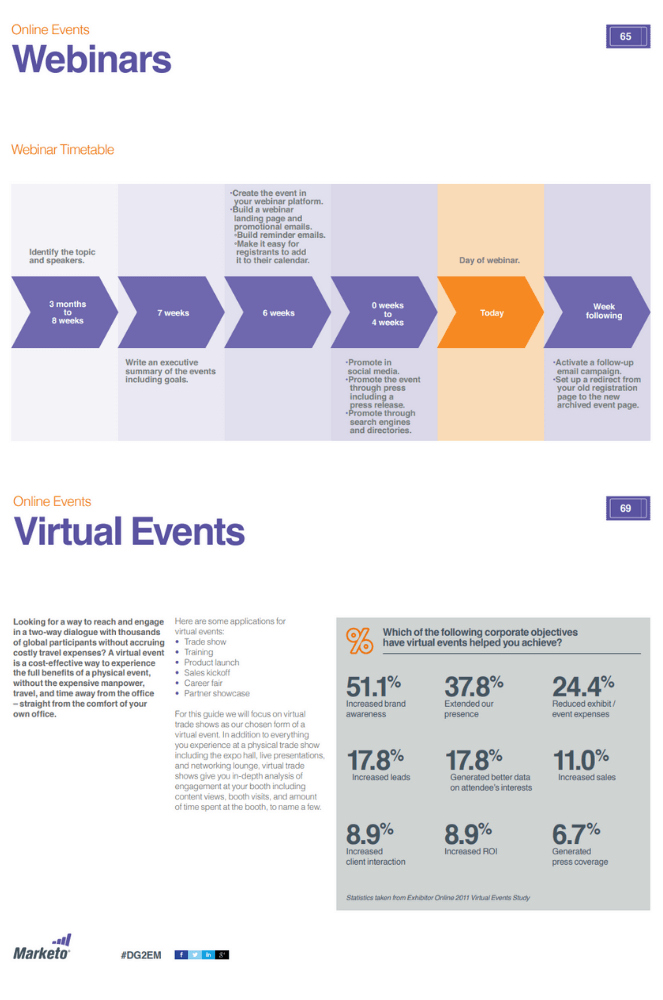 Illustration from Marketo Guide to Event Marketing
Online events are the easiest of all to dodge or get distracted from. In order to minimise the impact of this tendency, make sure you keep selling the event value in the run up to the event, even for confirmed attendees.

In addition, where you plan to make a recording available afterwards (and as a savvy content marketer why wouldn't you?) you'll want to emphasise the value of direct access to the speaker/s for questions to encourage participation in the live event. This helps with the people who skip the live event, mean to listen to the recording and then don't get round to it, so you don't get the chance to engage them.

Make sure you've implemented all these

webinar marketing tips

to ensure maximum sign ups.
10 tips to make your next webinar a "WOW"
Formulate a clever social media campaign

Promote your webinar freely on your own website

Send targeted email campaigns that don't sell too hard

Get the logistics right e.g. best time zone for the most people

Partner with industry publications for maximum exposure

Work with sponsors to reach their audiences effectively

Utilise sales teams to raise awareness

Give something back to your registrants (content!)

Make sure the webinar landing page is inviting, informative and engaging

Don't forget to promote the webinar in your email signature
---
We hope you've enjoyed reading this guide, if you'd like to receive an occasional update when we publish something new and useful, join our mailing list to be the first to know!
If you are ever stuck with your event marketing and want a helping hand, please get in touch for a free idea exchange session. We will do our very best to clarify all the questions that might arise.