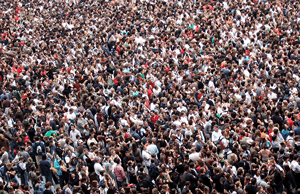 So you've got a webinar coming up and as yet, no attendees. How do you get your registration numbers to skyrocket?
A webinar is a fantastic (and inexpensive) way of showing off your event hosting skills, and your credibility within the industry of your topic. What most event marketers do to get the increase registrations is blast non-targeted, non-personalised emails to the entirety of their database, which is of course ineffective.
So here are our top proven techniques to maximise your audience.
1. Formulate a clever social media campaign
Make sure the date, time and sign up details are well publicised, and then use interesting snippets and figures from your upcoming event to put together enticing Tweets and Facebook posts, and updates on LinkedIn which are shareable and intriguing. Encourage debate and conversation in your social media posts - don't just advertise your event.
2. Promote freely on your own website
Place appealing banners with branding that stands out on your own site, and be sure to insert internal links to the webinar registration page where it makes sense to do so. You should also be writing bespoke blogs on the topic of your webinar that neatly link to your landing page. You could reach a whole host of prospects who don't appear on your database this way.
3. Send targeted email campaigns that don't sell too hard
Segment your database, and then tailor an email campaign to each of your different buyer personas. This doesn't need to be a huge expense in terms of time, and the communications you put together should be short, concise and to-the-point. If you send people a sales pitch they simply won't engage. Also sending anyhing more than 2-3 emails might overkill it. Make sure you saturate the market and give a chance to people to learn about the webinar but don't cluster bomb your prospects.
4. Get the logistics right
Make sure you have sufficient lead time for your marketing campaign, and start promoting 7 - 6 weeks before your webinar is due to take place. If you kick off any later you just won't have the time you need to build anticipation and enough momentum for your event. Promoting the webinar earlier than 7 weeks won't have much significant influence in the overall registration numbers either.
You also need to take into account where your webinar leads are likely to be – so if you appeal to a US audience too, take into account the time difference and make sure they know when to log in. Therefore if you are running a webinar for the European and US market, the ideal time would be 3pm GMT.
5. Partner with industry publications for maximum exposure
If you're really stuck on how to drive webinar registrations, and you think you've tried everything, this is the perfect place to focus your efforts. If you can come to a reciprocal agreement whereby a relevant industry publication promotes your webinar in exchange for email activity with your database, a presence on your site or guest blogging opportunities, you'll tap into fresh leads and benefit from the credibility of their reputation.
6. Work with sponsors to reach their audiences effectively
Once you've secured sponsors, start working out the best way for both of you to extract maximum value from the build up to the webinar. Make sure they have all the information they need to promote it to their contacts, and provide them with collateral that could be of use.
7. Utilise sales teams and be proactive
Make sure your sales guys are talking to their contacts about your webinar on the phone, in emails and in face-to-face meetings. If they're pitching paid for products and the topic is relevant, prospects will likely view an invitation to attend as a gesture of goodwill and a sign that you're willing to go the extra mile to secure their business.
8. Give something back to your registrants
To make signing up to your webinar appealing, you need to reinforce the idea that registrants will receive something of value. Offer invitees the chance to receive the results of polling questions, or a unique follow-up report for example, and demonstrate a willingness to share the knowledge they'll be helping to impart.
9. Make sure the landing page is inviting, informative and engaging
You will likely know to publish speaker bios and the standard logistical information – but how about sharing a few of the insightful questions that they'll be tackling during the event? You could even invite registrants to include a question of their own in the sign up process to ensure your audience will be well served at the event.
10. Don't forget your signature
Your email signature might seem insignificant, and not something you typically view as a marketing tool – but think about how many emails you'll send in the 8 weeks leading up to your event. You could reach a huge number of people in that time with a simple banner or tagline, and this saves you having to remember to mention it each time you reach out to someone new.
Now that's how to drive webinar registrations…
So there you have it – ten tactics to ensure people sign up to your next webinar. Try one, and it's likely you'll see a jump in sign-ups, try all ten and you will have a very happy sponsor and very pleased sales team with the number and quality of the leads they can follow up with further product offerings.
Just remember, if you've spent time and effort crafting an informative and engaging webinar, you deserve to generate a significant return on it - so go on, get marketing.


Image source: James Cridland