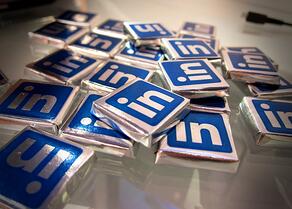 As an experienced marketer, you're no doubt aware of the power of LinkedIn as a B2B marketing tool. But are you making the most of it for your events? If used correctly, social media (and LinkedIn specifically) can aid your event marketing strategy enormously, building the credibility of your conference portfolio, and you as an individual event industry leader.
Here are our top ten LinkedIn to-do's to help you raise your profile, engage with your community and ultimately generate leads for your B2B event.
1. Participate in relevant discussions with your community and industry insiders
To become a thought leader you have to first engage with others of that standing. You need to demonstrate detailed knowledge of your event sector, and will begin to gain credibility by doing so. You don't always need to include a link back to your own content, a blog for example - often it's more valuable to have a genuine conversation that develops organically. Your community will appreciate an approach that doesn't seem spammy or sales-like.
2. Post regular updates on your personal and company page
There's no point in even having a LinkedIn profile or page if you don't do anything with it. Your activity will signal to prospects that you are interested as well as interesting. This particular social network is very much two way street – you have to put in as much as you'd like to get out of it.
3. Engage when it makes sense to
The best times for posting content on LinkedIn are (not surprisingly) weekdays, and mornings. And if you want to get more specific, Tuesdays and Thursdays experience maximum engagement. You may develop your own insight into when your community is most active, so it's ok to go with your instincts, and you certainly shouldn't limit your activity to optimum times only. To start with, just make use of these times to make sure your posts are seen, and your potential audience is maximised.
4. Start connecting with speakers, friendly or repeat attendees, and sponsors – ideally people that know you or who you have contacts in common with
There's no point trying to connect with total strangers. Build up your event network with people you've had positive interactions with. Don't use the automated message to send an invitation – it will only take you a minute to craft a personalised note, and it will undoubtedly be worth those 60 seconds.
5. Endorse members you respect, and when you are endorsed use it as an opportunity to reach out
A great way of showing your admiration for, or appreciation of, an industry leader is through endorsing them for a particular skill. It takes mere seconds to do and will get you noticed. If in turn you receive endorsements, don't just bask in the praise someone has given you – reach out with a quick and sincere thank you, confirming that you are deserving of such an accolade, and more!
6. Start your own group, then drive it
Create a group either around your specific event, or the subject it tackles - this is a crucial element of your event marketing strategy on social media. Use this as a place to discuss ideas (which could later shape your event programme), share relevant content, express your views and establish yourself as a thought leader. Once you start the group, remain active in it - and if you don't have time to do it yourself, make sure an admin reviews or even approves all updates regularly so that it becomes a forum for discussion, rather than a page full of spam and sales-based posts.
7. Take advantage of LinkedIn's publishing platform
LinkedIn is in the process of rolling out its publishing platform to all members. You can use this as you would a blog, to post long form content which will be displayed on your profile, shared with your connections and can be distributed more broadly by other members choosing to share it. Your posts could even feature on LinkedIn Pulse (though there's no foolproof way to ensure this). Write posts around your event topic in order to build credibility, and demonstrate your knowledge – don't limit yourself to only writing about your event.
8. Use Slideshare to share presentations
Embed Slideshare content into your profile or company page, and use the platform to share useful presentations with your community. Even if your event is not approaching, this will sustain your connections' interest and add value. A B2B online community can only be sustained by quality content, so get into the habit of interacting on a 365 day basis.
9. Add video content from your conferences to your company page
People respond much more positively to visual stimuli than plain text. At the very least you should aim to include images with the majority of your updates, but video is really where it's at. As a conference marketer you're probably fortunate enough to have access to a substantial amount of conference footage. Showcase this on your company page – it will give your prospects a far better opportunity to get a feel for your events than a standard corporate blurb will.
10. Instead of using a generic link to your company's homepage, make sure your links are calls to action (CTAs)
If a member likes what they've seen from your posts and updates, they might be ideally placed to attend your event. Don't just direct them to a page they could have easily found themselves, like your homepage, link to a specific landing page (as long as the context is right) and see your submissions rise.
Try these ten tips and let us know how you get on
You can't afford to let LinkedIn pass you by – it could have a huge impact on your event marketing, and aid your lead generation efforts. The best way of starting or shaping your approach is to dedicate a small amount of time each day to reaching out, connecting and cementing your position as a thought leader within your event sector. If you'd like to know more about the benefits to marketing your event on LinkedIn, we're on hand to review what you're doing now, and identify where there's an opportunity for growth.

Image Credit: Nan Palmero