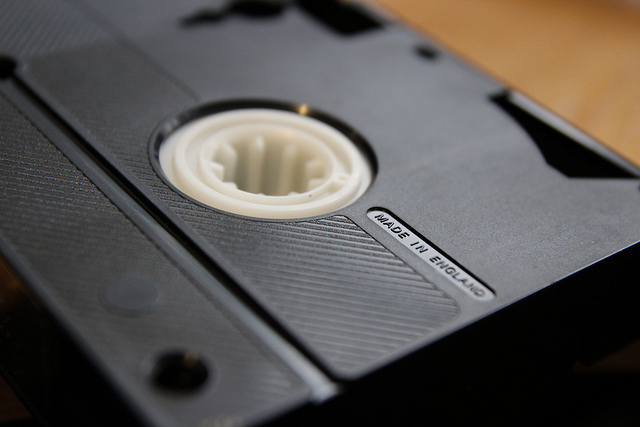 In a recent blog post we discussed the importance of inbound content for B2B event marketers. Of all the many strands of online content marketers have at their disposal, video is perhaps the most compelling and engaging. It is also a firm favourite amongst B2B audiences.
In a recent report, published by Forbes, 50% of executives claimed that they watch business-related videos on YouTube at least once a week. 59% said they'd rather watch a video than read text. What's more, video can be a powerful B2B lead generation tool. In the same Forbes study, an enormous 65% of those same executives claimed to visit the marketer's website after viewing a video.
Of course you'll already know this from studiously poring over your web stats and seeing the conversions flowing in from your own video content (subtle hint!)
With unlimited access to live conferences, it feels like video marketing was practically invented for B2B events marketers! It offers you the opportunity to show-off the quality of your events offering, build up brand awareness, provide value to your prospective delegates and, at the same time, create an engaged audience.
B2B events offer a wealth of video opportunities
Events marketers are blessed with a wealth of video content opportunities at every conference their company hosts. Not only are your products living, breathing visual entities, but you also have incredible access to key spokespeople for recording first-hand interviews and talking heads. Add to that the hundreds of delegates/advocates who can provide testimonials and vox pops and it's clear that events marketers really are spoiled for choice for video content. So make the most of the onsite face-to-face opportunity – it's a huge advantage when you have a live B2B event to work with.
How to use video to engage your audience
The videos you produce can be distributed through a range of online channels:
your website
via email
on social media
youtube
seeded externally
These videos can also effectively be used as trailers for future events. Videos clearly provide great visual evidence to showcase to prospects and non-attendees what they have missed out on. And for those who attended the events, a video acts as a great visual reminder of what they participated in and adds value to their overall event and brand experience. It's also a great medium to share with colleagues and peers – people love telling the world what they've been up to, especially industry events – it shows they're active in their industry!
Reaping the benefits from video marketing
With this ready access to live content, video should feature heavily in the B2B event marketer's toolbox. But if you still doubt the power of video, here are just some of the benefits for you to ponder. Video marketing can:
help you showcase your event content
increase visibility of your events
build brand awareness
generate leads
arm you with quality content that, as part of your overall inbound marketing strategy, will help to engage your B2B community.
And, as if that wasn't enough, you can even repurpose your video content into other media such as ebooks, blog posts etc. On that note you might want to check out a previous blog on "How to recycle your B2B Marketing Content"

Great examples of event marketing videos

Below are some examples highlighting the range of different types of event videos you can play around with.
Using video to engage your community is the third event marketing prediction inspired by our new ebook, "The Most Talked about Predictions for the Conference and Events Industry for the Near Future". Download the ebook to uncover the other predictions.