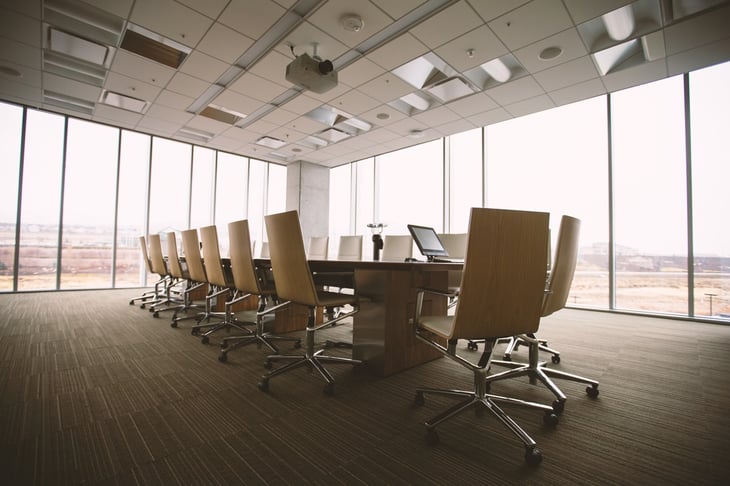 Most B2B marketers have an idea that writing about events they are hosting is a little different from their day to day workhorse emails, landing pages etc. But how can you be sure you've covered all the essentials in your B2B brand event communications plan?
We've created a checklist of items that should feature in communications about every B2B event, no matter what the event type. Some are channel specific, some apply across all your communications. Ready to see what's on our hit list?
We started to compile this list, not because it discloses some crazy arcane secrets known only to event marketers, but more because there are some things that B2B brand marketers often forget to include in the event communications, even though they're actually just common sense.
This isn't because B2B marketers aren't smart or event marketers are any better than other B2B marketers. It's just we're in the habit of doing this sort of thing and your regular B2B brand marketer might only do a couple of events a year and will certainly spend most of the rest of their time on other non-event related stuff.
Right, so you're ready to find out what the most often forgotten elements of a B2B brand event communication plan is? Brace yourselves, this one's a doozie:
Item 1: Event date & location
Yep, told you it was a doozie. It just kills me when you read a really great intro to a B2B brand event and you get all excited thinking you might want to go along. And then you can't figure out when or where it is because the brochure/email/landing page you're looking at doesn't actually have the date or location on it.
In spite of your attempts to control the customer journey, you realistically cannot always predict where people will first encounter your event. So, putting these details on your homepage is not enough, you need to put them everywhere they'll feasibly fit (so not every tweet, but you get the picture).
Item 2: How to get there
Often B2B brand events are held in hotels or purpose built meeting centres, which have travel advice that you can easily repurpose. But if you're hosting at your offices, you'll need to make sure it's really easy for your attendees to get there. They'll need to know how to drive there, where to park, what public transport links there are and if you're holding a multi-day event then where to stay.
All of this stuff seems like small details but people won't generally put themselves to any trouble to make it to your event, so it will take a toll on who turns up if it's not provided. Check out some other ways to minimise no-shows.
Item 3: Alternatives for non-attenders
It may seem a touch defeatist to plan for people not making it from the outset, but this is about results not your ego. What fall backs will you put in place for people who can't make it? Digital delivery? Event materials made available afterwards? Personalised consultations with your team at the prospect's offices?
You don't want to shout about these up front but you do want to have prepared communications about them to share with the majority of your invitation list who don't actually make the event.
Item 4: On-site logistics
Related to the third item about getting to the event, this is another dose of reassurance and comfort for attendees who are giving up their time to engage with your brand. Tell them all they need to know in advance that will make their event experience comfortable. What time is everything happening? What refreshments will be provided? Will there be any breaks where they can network or catch up with other things? Again, small detail stuff but you'd be amazed how much people care about it!
Item 5: Event benefits
Whether this is free flowing wine or a kick-ass presentation from an industry guru, you need to have a hook that'll get people to want to come and help them justify spending time at your event rather than their desk or at home.
Often, B2B brand marketers (and this is particularly true for those working for huge or prestige brands) tend to assume that people will want to come to an event because they are holding it. I mean, who wouldn't want to go to an event hosted by Google?
But Google is a great example of a brand whose B2B sub-brands (AdWords, Partners etc.) do a great job of selling the value of their event. They don't assume people will turn up just because they're Google and they have cool offices. Even if that's true.
Check out our winning formula for increasing your event stickiness here.
---
And there you have it folks, 5 items for your next B2B brand event communications plan. As we said before, no big secrets, just common sense. But you'd be amazed how few B2B brand events actually cover all this stuff off in their communications plans. If you're a fan of checklists, why not try this one:
---