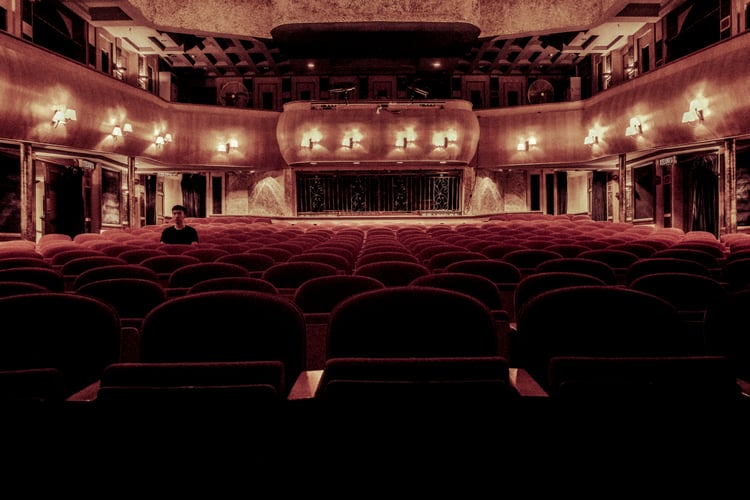 A topic that always sparks discussion amongst B2B event and conference organisers - and that's what we came together to chat about at the recent Eventhuddle event. I was also joined by legends Kevin Jackson, Kelvin Newman, Scott Hope and Lindsey Fish.
Very early on we all agreed that you simply cannot prevent no-shows - it's part of the events game. No matter how cool your "party" is there will always be no-shows - but of course there are ways in which we can help minimise them.
A really important factor affecting this is the event model you are using:
A free to attend event: you are very likely to have about a 50% drop out rate.
A paid for event: you are looking at much smaller rates and as your ticket price goes up the drop out rate naturally tends to drop.
So how can you minimise no-shows at your event?
1. Ensure you have a post-registration campaign
Sounds obvious to me and probably to you too, but it's really important to reiterate to ensure we don't ever rest on our laurels after someone has signed up. That's actually when the real work begins! You need to put in place a sequence of emails (better if you are using automation) that will be triggered between the time the individual registers and the event itself.
And I'm not talking about the venue info, how to get there etc - bore, bore. This is your golden time to engage with your pre-registrants and share with them all the exciting things that will be happening at the event - legendary speakers, future-thinking topics, collaborative breakouts..., video content, whatever it may be, shout out about it so they simply will not miss out, whatever may crop up on the day! Ideally your email campaigns will also contain some added-value content - like shared articles and news around the topic of the event.
2. Use social registration
Social registration in my opinion is revolutionising the way events are marketed as you can easily tap into the power of registrants' social networks to amplify your message. Two companies leading the way here are Glean.in and Ingo. While this might not be suitable for all events, if you have the budget I definitely recommend you test it out on one of your events and just measure the impact. We published an ebook on the subject with our friends Glean.in, which you can access here.
If you make it easy to register, you make it easy not to show up! @BrightBull #eventprofs @Eventhuddle

— Irina Trofimovskaya (@themiceblog) September 14, 2016
3. Think about your pricing models
It is pretty obvious that if you ask someone to pay for something they will place a higher value on it than if it were free. But, remember it will take more marketing effort and budget to get someone to part with their money.
Which model you go for is a decision you have to make from the outset based on your market, audience, region, competitors etc. The Eventhuddle panel heard about an interesting example from Kelvin Newman and his BrightonSEO event that combines the two models very cleverly. You can watch the video is at the end of the blog.
So we're seeing two things happening in the events industry - where organisations are now recognising they potentially need a bit of both in order to cater for both side of the spectrum:
Exhibition companies (using the freemium model) are now looking to charge for premium content
Conference companies (traditionally paid and carry a high ticket price) are exploring incorporating a free model, - which let's be honest has probably always been there with VIP guesting campaigns at the last minute!


If you want to keep your events boutique keep charging. Thanks @BrightBull for the tip! @Eventhuddle #eventprofs

— Irina Trofimovskaya (@themiceblog) September 14, 2016
4. Think value, think buyer personas, think segmentation
To me this is ingrained in how I think - but for many in the traditional events space it's still a little alien. Having a list of people and then hammering the hell out of them, simply does not work and certainly won't gain you a loyal following for the long-run with the desired goal of minimal no-shows (paid or unpaid).
Conversion rates in the events industry have been known to be shameful, so if you still bulk mail, this is not going to fill your room, let alone allow for no-shows! You need to have an intimate understanding of your database, the segments and the key pains and challenges they're having - and then of course your live content and marketing communications needs to follow all of that through. Marketing automation is critical for the marketing part. Here's more on email tactics.
Ultimately, if you get the right audience at your event, that have real issues that need solving and your content and speakers deliver on resolving that, there's no reason why they wouldn't show up!
5. Overestimate
Again going back to the 50% drop out ratio for exhibitions/freemium model, if you need 1,000 people through the door, then you'll need at least 2,000 registered right- just make sure your marketing budget and effort works on that number as a baseline. Dont fight with "what is" - it's a science. Kevin Jackson who has been exposed to hundreds of events, mentioned 50% drop out as being a constant percentage over the years. Don't be disheartened - and remember the positive out of it is you're still collating rich qualified data into your market.
6. Remember an event has no lifecycle
Get out of the mindset of classic "leadtimes" and number of months, weeks. Yes it's important as part of the targeted campaign closer to the event date but remember a buying cycle is non-definitive - from being exposed to your event to deciding to attend could actually take someone years and many versions of your event!
This is why building an event community is critical and that you engage with your audience all year long. So make sure you use video to stream live or recorded sessions to whet the appetite of the no-shows and lapsed contacts so they're sold on the event brand and come back next time. Ensure you enable a lot of social engagement opportunities for attendees to share the cool experiences and content of your event. You have to make people feel they've missed out on the live experience. So post-event marketing is key in engaging with your community. More on communities here.
7. Lastly, do not take it personal
Whilst your content and speakers have everything to do with making your event desireable, when it comes to no-shows it's usually a case of "something cropped up". So don't be too hard on yourself. Just make sure some research is done with your no-shows in case there is a consistent reason for non-attendance - like a main big speaker dropped out, or a session was changed.
In conclusion: No-shows might have hidden treasures for you
I've mentioned it previously - take the positive from your no-shows. These individuals represent an opportunity to continue engaging with them. They signed up for a reason, so your smart marketing struck a cord with this person and took them over the line. They bought into your event brand and should be happy to re-engage with your content and offering.
Just don't leave your no-shows as a mysterious, unused pool of contacts. Devote the time and resource to dig further and gain as much insight as possible. If issues around perceived value, content, level of speakers consistently comes up you'll have them to thank for rethinking your event and raising your game!