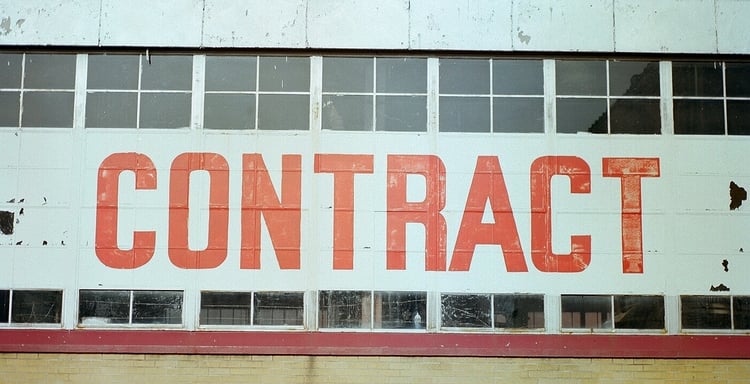 With declining delegate revenues and events still feeling the pinch of a new business ethic, shaped by recent economic austerity, landing the big kahuna event sponsorship deals is more important than ever before. But with companies wanting more for less and keeping a tight hold on the purse strings, how can you increase the value of event sponsorship?
Here are 5 crucial ways to add value, enabling you to improve and upsell event sponsorship deals.
1. Access to the community (beyond the event)
If you've invested in building a B2B community around your events and conferences then you're at a distinct advantage for this method, having both the real estate to promote your sponsors 365 and access to the community to perform effective generation of MQLs at times when you're without the pressure of getting bums on seats for your events. If you haven't yet started building your event online community all is not lost (although there's a price to pay for inaction), but you do need to be careful on the approach - i.e. keep it strictly value add for your database.
2. Information on the market
As well as straightforward lead generation and branding exercises, your event sponsors value insight into the marketplace and will often pay huge sums to research companies to generate custom insights. They want to know what the market looks like, thinks, buys, reads, who the influencers are and so on.
Working with them to develop on-site market research exercises, online surveys, phone research projects etc. with the target market your event provides access to highly valuable insights which they'll pay top dollar for. They may also be interested in an upsell based on gathering customer feedback on their brand perception at the event.
3. Thought leadership positioning (through content)
Splashing your logo all over the place used to be enough to make a name for yourself in an industry. Not so now, as I'm sure you've discovered. If you are able to provide a targeted audience for your sponsors' thought leadership content, it reinforces the value of an event sponsorship speaking slot and carries a monetary value in its own right. Just look at the amount of sponsored content produced by various media organisations right now. Of course it goes without saying, the huge value for sponsors in receiving the shared leads from the downloaded content for their nurturing campaigns.
4. Exclusives
We all know the traditional "gold, silver, bronze" event sponsorship package structure. And it still works. Your market has a limited attention span when at your event or looking at your event collateral, so the higher profile sponsorship spots are worth paying for in order to stand a better chance of grabbing some of that attention. Scarcity adds even more value to the sponsorship proposition. If there's only one of something it will command an even higher price tag.
5. Collaboration & genuine partnerships
When you move beyond the sale of hard inventory and get into conversations around your event sponsors' objectives and what they are hoping to achieve, you open the door to more collaborative relationships and genuine partnerships. And these are far higher value and longer lasting than selling floor space.
Rather than the transactional "you buy a stand" mentality, call a meeting with production, marketing and sponsorship present to look at all the ideas you can present to help the sponsor meet their objectives. Ideally, in time, the sponsor will join these chats and contribute ideas as well. As trust is established you may even be able to sell in custom marketing consultancy to help them yield more from their event sponsorship programme.
Conclusion:
So you see, the way to generate event sponsorship growth and revenue has at its very heart:
building more value for each event sponsor
integrating more deeply with their existing marketing efforts, and
facilitating more than a one off meet and greet with prospective clients
If you start seeing your events business as more of a partner than a provider, the bigger deals will be that much closer to closing.
Photo credit: Steve Snodgrass