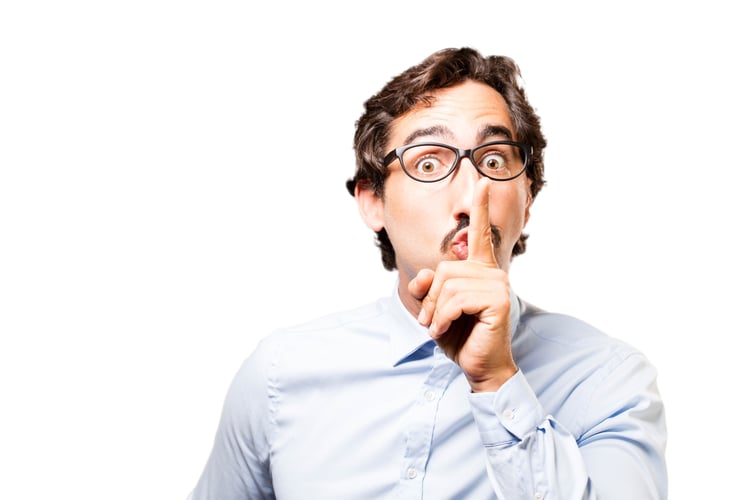 Designed by Freepik
Content marketing is one of the most important aspects I discuss with B2B marketing professionals and business owners before they start developing their project strategy. In my view this will be the only way for the companies to differentiate themselves in the future.
It is important to outline these fundamental truths as content marketing is a set of tactics and a particular approach that is going to take time. The journey will be successful and hugely rewarding only if the right steps are followed.
6 Fundamental Truths About Content Marketing
1. It is absolutely critical to have a clear and defined strategy
You absolutely need to have a strategy, a framework, and a solid foundation that informs people you work with about what needs to be done, when, and how the content will target a specific persona/audience. Otherwise, it just not going to work. How can you get somewhere if you don't know where you're going? You might end up wasting a lot of time, effort, and money.
2. You need internal ownership
Whether you're developing content marketing strategy on your own, working with an agency or other third party, it is crucial to have an internal stakeholder, a central point, so to speak, to make sure everything is done according to the plan.
Simply splitting the job between team members doesn't work in most cases, because everyone has more important things to do in their primary roles. That is why you need a leader who will get their hands dirty and will help the team stay on track.
3. Inbound and content marketing isn't complicated
But it's not easy either. Large projects will include numerous tasks for your team and other stakeholders: writers, designers, web developers, marketing people. Everyone needs to understand and follow methodologies and step-by-step processes to get the desired result. You really need to put in an effort to help the team stay on track and you'll be lucky to share the burden with your partner. In fact, absolutely everyone has to go an extra mile, particularly in the beginning!
4. You will have to put the effort in
Irrespective of whether you are working with an agency or creating all your content inhouse, everyone will have to go through the extra mile or two. Your team will need to understand the concepts and the processes of content creation. Mistakes will be made, accommodating to the pace of working with partners/suppliers, and the other parts of your work also have to be taken into consideration, as most organisations don't simply want you to devote 100% of your time into content marketing.
There are no shortcuts, only the long cuts. Most of the time, once the strategy is worked out and blueprints are in place, everyone starts scratching their heads over possibilities to kick-start things, work on a shoestring, or avoid making much effort. The answer is no! If you make an effort instead of taking a shortcut then you will start getting results and feeling the real impact.
5. Content marketing is a muscle
Hence the good news – it gets easier with practice. Expect the first 3 months to be difficult and time consuming. Good analogy is returning to the gym after a long break and feeling all the pains and niggles and things getting in your way. But if you persevere then you will start getting real results!
It has been proven and recorded in thousands of case studies of successful companies that content marketing does work so let it help you to keep going!
6. If you need help – get an expert to help
Get people who can help you to get going, people who have done it again and again. Then by the time you re-take the ownership of the project you will have something going on already.
Do you need to contract a writer? Get extra design hours to build premium e-books? Or hire an agency to put all responsibility on them to mitigate the risk?
That's something you need to think about carefully.
Content marketing takes time and this journey is not going to be an easy one but it will be a rewarding one if everyone follows the right steps and enjoys the work.
Check out our video below for more information.
Make sure to take all those steps into account before you press the "Go Ahead" button.
Leave me some comments below, and if you have some extra questions and would like me to cover anything in particular – please let me know.
Is your content strategy successful? Let us assess it for you.