I regularly reiterate the benefits a marketing automation platform can offer a business, and the assistance it can provide in terms of achieving and sustaining your inbound marketing goals.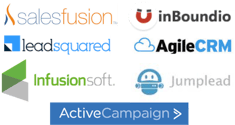 But what about marketing automation for SMEs? Your budget may not allow for the kind of outlays associated with the top five (HubSpot, Eloqua, Pardot, Act-On, and Marketo), and even if it does it may feel like a risky spend for your first venture into marketing automation software. So why not research one of these platforms, for a lower cost for the specific functionality you require?
Disclaimer: We do not endorse any of these organisations and have not used any of the software previously. These tools are a compilation of what our community is currently researching and exploring.

Slated as an "all in one marketing platform", this platform offers to grow your business while saving you time. Its email marketing service is quick and simple, with a drag and drop interface, free templates and free image hosting. You can also set-up custom sales processes, which intelligently blend personal and automated communications to really optimise the touch points you have with prospects. This tool is a sort of top line "catch all" for a full overview of your marketing activity. It has some whizzy features too so it is by no means basic!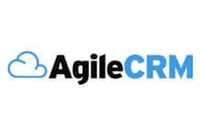 This platform is described as "modern CRM with marketing automation, social suite and web engagement". The social suite is as inclusive as it sounds - with functionality to schedule and post Tweets, track and participate in relevant conversations, organise multi-channel campaigns and of course analyse your social media performance. Agile CRM is highly customer-centric, drawing together all of your online customer touch points and will work particularly well if you are a newer business with a focus on social media and online communications.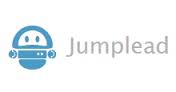 This platform "converts visitors into leads and nurtures them into customers". The analytics on the platform give you all you need, with the functionality to monitor conversion rates, web traffic, and the effectiveness of campaigns - as well as your search rankings during key periods in your marketing activity. Jumplead is definitely more concerned with lead acquisition, scoring, and conversion than the other platforms mentioned here, so an appropriate partner if that's the focus for your marketing efforts and business in general.

This tool is an inbound marketing software which brings together social media marketing, landing pages, CRM, Drip marketing, email marketing, autoresponders, reporting and analytics in one cohesive easy-to-use program. It's an all-in-one operation but by no means the most simple, and it has some pretty fancy features. It claims to give you everything you need to launch your marketing agency or marketing software in just one day, and with its full suite of tools we can see why.

A sales and marketing all-in-one solution, built exclusively with small businesses in mind. This one is set apart with its mission statement, and it truly seems as though the creators are thinking of SMEs only. With CRM software, email marketing and email autoresponder built in, it aims to help any small business get off the ground, by giving them the necessary functionality. It of course incorporates some social marketing into the mix, allows you to score leads and even lets you sell online with the use of e-commerce shopping carts. There are some pretty bold claims made by its Infusionsoft's customers on its website, so I definitely think it's worth a look.

Billed as "revenue acceleration software", this is a results-based tool which aims to speed up your leads' journey through the sales funnel. It is, as you'd imagine, highly focused on converting, and securing revenue. It offers responsive landing pages, website widgets and seamless lead capture. Its marketing automation also allows for drip marketing, segmentation and personalisation, meaning you can 'sell round the clock' with trigger emails, and share personalised content and offers via email and SMS.

Helping marketers to deliver qualified leads directly to sales teams, this platform offers to "make sales fall back in love with your CRM all over again". Claiming a 70 per cent faster sales cycle, and a 54 per cent increase in sales reps meeting their quotas for the year, it's all about rapid improvement. Sales Fusion delivers full CRM integration, whereby marketers can push leads to sales based on lead scores, but if the sales team doesn't think a particular lead is totally ready to purchase, they can move them back in the sales funnel. It unites teams around the data and helps them to work more cohesively together.
No more excuses!
If you are truly considering adopting a marketing automation platform, and all that's standing in the way of you doing so is budgetary constraints, I would wholeheartedly recommend looking into one of the tools mentioned above. If nothing else it's an opportunity to test marketing automation and find out just how significant an impact it could have on your business. I imagine that once you've trialled this sort of software there'll be no turning back to the old way of doing things, which is a very, very good thing. To find out how these platforms stack up against each other, take a look at this list from G2 Crowd, which compares all of the platforms available.