When it comes to making big decisions about technology or software, it pays to have access to all the facts, peer reviews and product information you can get your hands on – and for marketing automation platforms this is certainly key.
A marketing automation platform will necessarily revolutionise the way you market your business, the effectiveness and efficiency of the campaigns you launch, and the way you approach new channels. What you really need to know is which platform is the right fit for your business and its needs, which is where we come in.
With our extensive research in what is currently available in the market and the needs of our customers, here is our selection of the 5 most popular and relevant marketing automation platforms for B2B.
We have highlighted the most common features and given grades to whilst reviewing the different platforms for our clients. We thought it was relevant to give a headstart to all those thinking and considering investing in a Marketing automation software.

Act On

A simplified marketing automation platform, ideal for marketers just starting out with this kind of software. It's a basic but sufficient solution for SMEs looking to streamline the way they approach and implement marketing initiatives.
Best for: segmenting contacts effectively, rolling out your SEO tactics, and installing useful forms on your site to collect those very valuable leads. It's the least costly solution within our comparison of marketing automation platforms, its interface is the least attractive but it does what it says on the tin.
Eloqua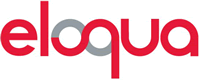 Specifically promoted as a revenue driving tool, with a complete offering in terms of its marketing functionality. Eloqua is the ideal plaftorm for medium to large enterprises with looking to scale up their marketing activity, and take a closer look at those middle of the funnel leads.
Best for: handling leads (scoring and nurturing them), implementing forms and landing pages, integrating CRM with Salesforce, and reporting on that all important ROI. One of the more expensive platforms, there isn't much Eloqua can't do - but you'll find it surprisingly easy to use in spite of its comprehensive capabilities.
HubSpot

The ultimate inbound marketing tool, it also focuses heavily on the sales element of the inbound process. With its cleverly integrated channels and broad product offering, HubSpot is perfect for any marketer looking to take an all encompasing inbound approach to communications.
Best for: blogging and SEO, social media management, build in CRM and CMS, ROI reporting and analytics, and keeping track of how your competitors are doing. HubSpot is ideal for driving leads hovering at the top of the funnel and given how much you can do with it, you'll no doubt be surprised by the cost.
Marketo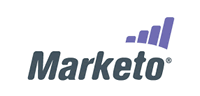 With a particular focus on the buyer sales cycle, and a sophisticated approach to consolidating your marketing efforts, Marketo is one of the more complex platforms on the market – though still very user friendly, and easy to get to grips with. They also focus on the medium to large enterprises.
Best for: email marketing and integrating CRM with Salesforce, building forms and landing pages, lead nurturing and scoring, and generating insights through analytics. A slightly higher price point than the average within our comparison of marketing automation platforms, but worth it if you're looking for middle of the funnel engagement tactics.
Pardot

Salesforce's own entry to the automation platform market which naturally complements the CRM system you may already be using. It aims to simplify marketing automation and bring sales and marketing teams together.
Best for: contact segmentation, email marketing, lead nurturing, and implementing forms and landing pages. In terms of cost, this platform sits in the middle of the tools we have compared, and is probably a good fit for your business if email is the main marketing channel you use and see results with.
DISCLAIMER: As an agency we are reseller partners for HubSpot, Marketo and Pardot.
Lucky you
If you are trying to get your CEO's buy in, just show them that you've thought about what your business needs are, and use our guide as a starting point. For the full comparison, complete with pricing, scores and USPs for each platform, simply download our table.

What about marketing automation for SMEs? Read our article on "Alternative B2B marketing automation platforms for SMEs on a budget".