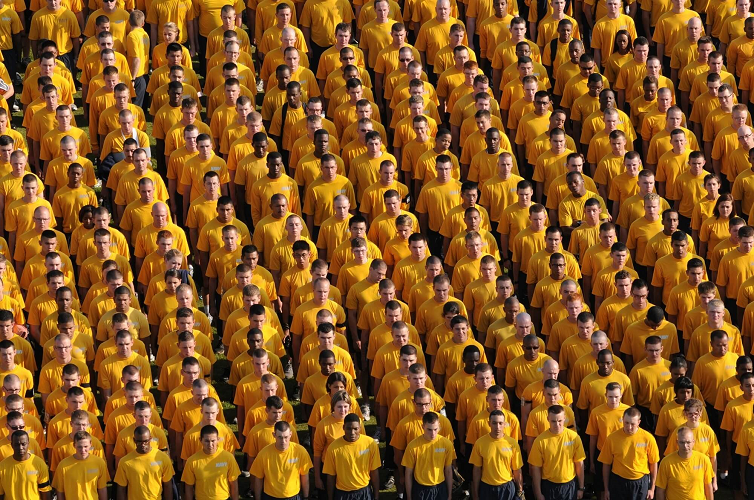 This post was updated on Sept 2020.
Recruiting is a time consuming and painful process. Recruiting outstanding event marketers and event sales professionals is even harder. Why? Because some event leaders are simply using the wrong approach!
I seriously think there is a disconnect between what event leaders want (or think they want) and what is available in the market.
millennials, generation X and younger groups are now in the job market and

some of us are still trying to understand them as individuals, let alone as potential employees

social media is empowering candidates to be more informed about the companies they want to work for and are able to rate them publicly too

event professionals are now being paid higher salaries and competition for really good talent is fierce

while money is important, they want great prospects so are interviewing the companies too
The game has clearly changed.
Agree or disagree with me, I got two experts in the field of event industry recruitment Rupert Wallis and Karen Gittins to have a thought-provoking chat in a live webinar on event recruitment and how to win at the recruitment game today.
---
Table of contents:
---
37% of candidates decide whether to take a job after the first communication or early during the interview process. Even after accepting a position, 91% are willing to quit within the first month and 93% during the probation period if the job doesn't match their expectations - Robert Half Study
How to

Attract

The Best Candidates for Events

Where do you begin? Where are they found? These are the key recommendations. In the same way, you approach a marketing campaign to promote your products you need to plan your outreach campaign to attract the best candidates.
1. Be found - Be present on social media
Social media and your social platforms are not only there to promote your events, news etc, it's a window to your company culture. It goes without saying your company needs to have a presence on social media and these are the channels you should go to first to post your new vacancies.
Individually you are connected to many people - yet collectively, as a company the connections can be vast! So make this your first point of call. An easy win.
2. Use a multi-channel approach
Spread the Net - be present everywhere and as much as possible

Utilise all your network and have as many face-to-face/coffees as possible - great for referrals

Linkedin will be your best platform
If you have a budget pay to amplify your job posting. LinkedIn is very targeted

If you are direct hiring, get on the phone. Make sure you have a conversation with them

Email might not be the best way to amplify your message as it is perceived as spam email
3. Test your approach
Ultimately, as always you are competing for attention. So you need to be creative about the following:
Job titles or headings:

A title is just a title from the point of view of what the person would do, but a title can do wonders when trying to gain someone's attention. The same way in which a blog /article or social media title needs to focus on keywords, you need to focus on the keywords that will trigger an action

Job descriptions: Of course you need to be open, direct and honest, but with the art of good writing you can create a job description that's attractive. For example:



Sorting and selecting databases for marketing purposes
Vs.
Analysing and building customer profile data to deliver responsive marketing campaigns
Co-working / Job Shares / Flexi Time: This is perhaps the biggest game-changer for attracting really good talent. There are many candidates out there seeking flexible work that accommodates to their personal lives - parents, part-time students etc. Often they're highly skilled and experienced too.

If you're a small business this could be a great solution! Put the two offers out at the same time so you can fish from both ponds.

4. Social media reputation: Leave a positive digital footprint
Candidates will go to GlassDoor.co.uk and Google Reviews to check you out

Your company is a product. Everyone looks into what other people think which builds an impression of you, even before they meet you

Ask employees to write good reviews of the company

How to guard/protect online reputation:

Communication - keep the dialogue open with people that you engaged throughout the process

Exit interviews - with people leaving the business, a disgruntled person can now voice their thoughts publicly. Try your best to keep relationships amicable.

Automate - "Thank you", "Not this time", "Best of luck" messages going out to applicants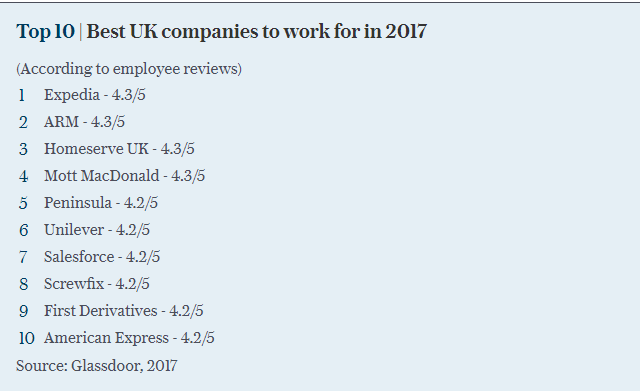 5. Be Transparent and honest with your active job posting
If you write adverts, make sure it matches the job description

Do exactly what is written on the tin




What is the company offering me? What am I going to gain from it?

It's not always about the financials, what are the opportunities for stability-growth-training

If you are not a vibrant/bubbly/young company, then don't say so

Don't say that there are lots of socials in your company if all you do is your yearly summer day out and Christmas party.
6. Always be hiring
Talk to people in the industry, check out who is being talked about in the industry. If you come across someone truly remarkable, keep that contact alive.

Don't let your recruitment situation build up until you have the need - be proactive



7. Build a team that will compensate for any missing skills
Just ensure this does not become the norm - don't become complacent. People are generally happy to help and get their hands dirty. Here are some skills you'd like to find when hiring a B2B events marketer.
8. Offer the right salaries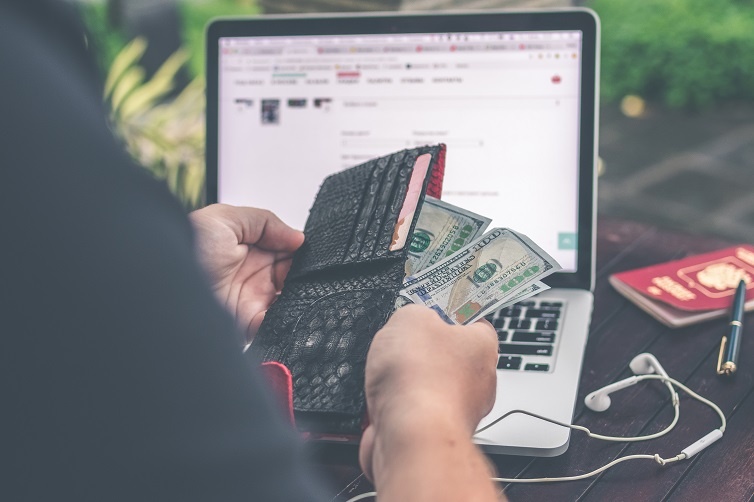 Some event leaders are still in disbelief at how much salaries have gone up. And many opportunities out there are simply not at par with market rates.
In 2008 an events marketing manager would be earning £30k-£35k plus bonus - and the market stayed like this for a good while

Today an events marketing manager can be paid between £35k-£40k plus bonus - and companies are willing to pay more for the right person.
Here is a guide on salaries for UK marketing professionals in media & events
NOTE: In addition to a basic salary, it is common for event marketers to be paid a bonus in the form of commission of the event sales (

1%-3%

) OR

20%

of their annual salary. Marketers will see the latter as a more attractive proposition.
9. Use video to engage your candidates
Show the human side

Show how it feels to work at your company

Add personality to your brand/company

Share it on the platforms where your audience will be. Place it on your website of course, send it to your recruiters, Facebook, LinkedIn etc
10. Tests before meeting the candidates is not cool
A horrible case of recruitment: testing their candidates before inviting them for an interview to qualify, then fail in the interview that took them less than 5 minutes. This creates a lot of negative thoughts about the brand

Tests in between or at first interview are okay
11. Some considerations on online reputation
How you treat your applicants and employees reflects on you and your business

The negative reaction will amplify on social media - much more than the good things


Report on Recruiting Statistics 2017 - Glassdoor
12. Invest in making a good impression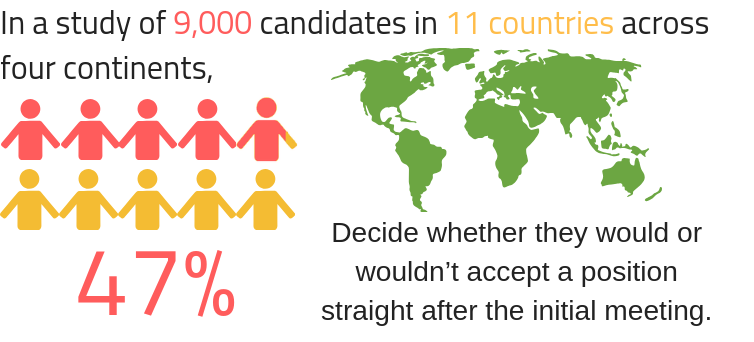 Information from Robert Half Report


13. Cover letters might be a thing of the past
If you are doing direct recruitment, you're probably preparing an impactful cover letter to go along your CV - it's a time-consuming exercise right? If you're using an agency, they likely don't even send your cover letter.
If you really want to make an impression or tell you why they are the right candidate, then use a fresh approach. Which one? You've guessed it right. Use video.


Get an upper hand from your competitors - do what most are not doing
Use video

Constantly meet and connect with people - networking events
Golden Nuggets on

Recruiting

The Best Candidates for Events
How long does it take you to hire people? Here is a benchmark
The biggest problem at the moment is the time it takes for companies to go through the recruitment process and this is where smaller companies with smaller budgets can win over good candidates from bigger companies with bigger budgets.
Reduce the interview process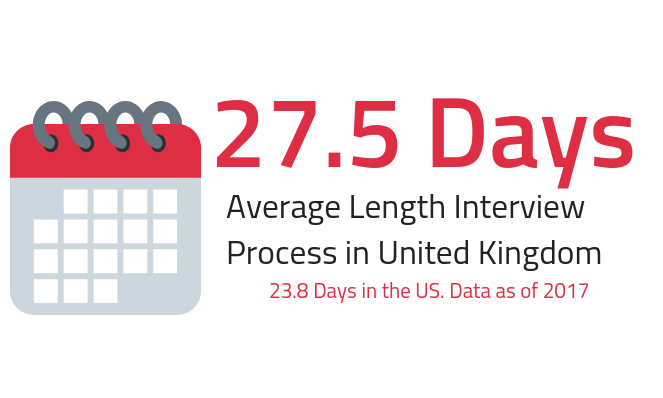 Report on Recruiting Statistics 2017 - Glassdoor
Candidates are being snapped up pretty quick. So if you find the person you really like and want, you need to act fast. Ultimately it all boils down to being agile in your process.
So how do you go about this?
14. Speedy feedback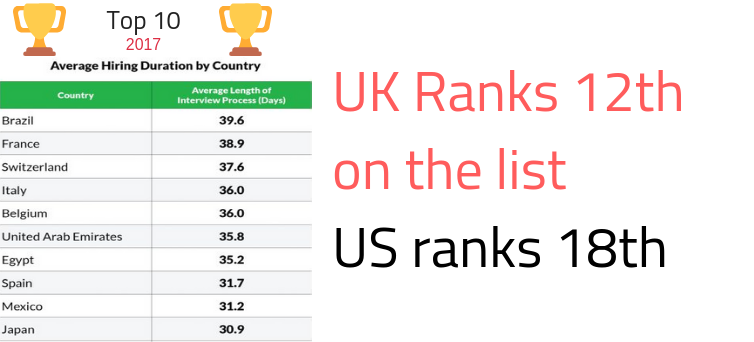 Everyone should know within 24/48 hrs if they will be considered or not for the next stage

Do not leave more than 5 days between 1st and 2nd interview

Be transparent with candidates on how long it will take to go through the process



15. Stay on top of good quality people
One of the most disappointing things that can happen in the recruitment process is to find out a shortlisted candidate has found another job.
Good candidates normally don't stay in the market for long and if you really liked someone, it is very likely your competition liked them too. So being aware of what else they have in their pipeline and when other interviews are happening will give you the upper hand.
Do "Test-Close" questions to get a feel or a sentiment on what the candidate thinks.


16. Get ahead of your competition and manage the interview process
If your candidate is going for a second interview with another company, you need to have the flexibility to speed up your process so that you can secure the best candidates before they're taken. Keep in touch with your candidates so that they'll keep their interest with your company.
17. Be honest and transparent
Millennials place honesty at a very high value. Always clarify what they will be doing and how they will progress within the role and company.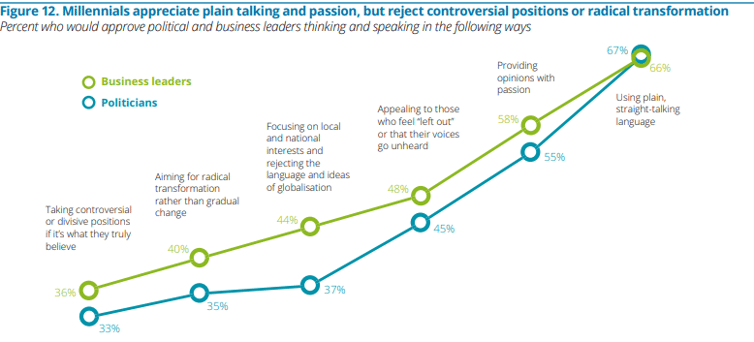 Report on 2017 Millennial Survey - Deloitte
18. Consider recruitment days - X Factor / Pop Idol Style

Consider bringing your candidates in the morning for a first interview

Call those you liked for a second round in the afternoon

Get them to meet the larger team for drinks after work

In the morning you should be in a position to give an offer to the one you liked




19. Don't be so picky about experience
You want experience because you don't want to spend time training them

Yet good, creative and innovative marketers won't necessarily have specific event experience

Not having event experience might be a beneficial trait as they will see your events with fresh eyes

Just be aware that being very specific about required experience will take more time, it might also limit your ability to be innovative

Event experience is a benefit but it can bring with it bad habits and bad habits are difficult to break




If you are going to be picky about experience then factor the time it will take to recruit your unicorn


20. Contractors are not that bad
Many employers generally don't like hiring contractors - with fear of inconsistencies, less passion for the work involved etc. Just remember the benefits - these candidates potentially bring the experience you're seeking, often can meet tight deadlines and can hit the ground running.


21. Get to know your candidate
Forget about template questions - you just get template answers!
Take time to really understand what makes them tick, their goals, what drives them and establish if they'll fit in. There is a whole plethora behind your potential superstar. If their technical or product competency is not 100%, don't worry to much, that can be trained. You're looking for enthusiasm, lots of initiative, hunger for information, capacity to learn quick and likes to be challenged.
Golden Nuggets on

Retaining

The Best Candidates for Events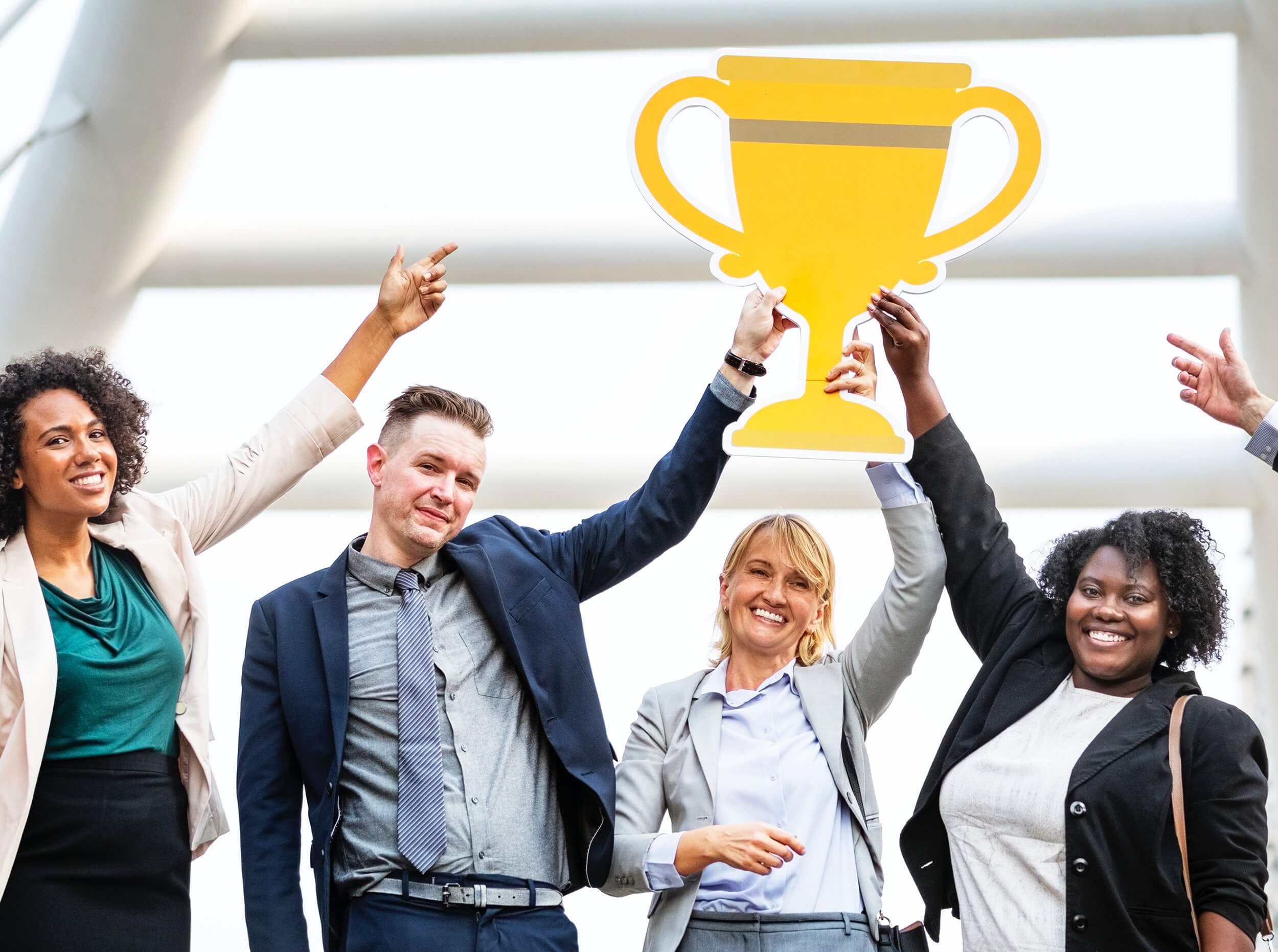 It costs employers 33% of a worker's annual salary to hire a replacement if that worker leaves - Work Institute, 2017 Retention Report

Not only is recruiting and training expensive, a true accounting of replacement costs includes time, which means lost productivity - Employee Retention Playbook 2017 - Glassdoor
22. Money is not always top priority

Candidates are placing importance on more than just money - passion and love for the job is key.
64% of Millennials said they would rather make $40,000 a year at a job they love than $100,000 a year at a job they think is boring. - Intelligence Group Study 2014


23. Take time to really understand your new hire's motivations and goals
It is ultimately a relationship (granted a business one), but stripping it back it's all about humans interacting with humans and how to make it effective and enjoyable for all.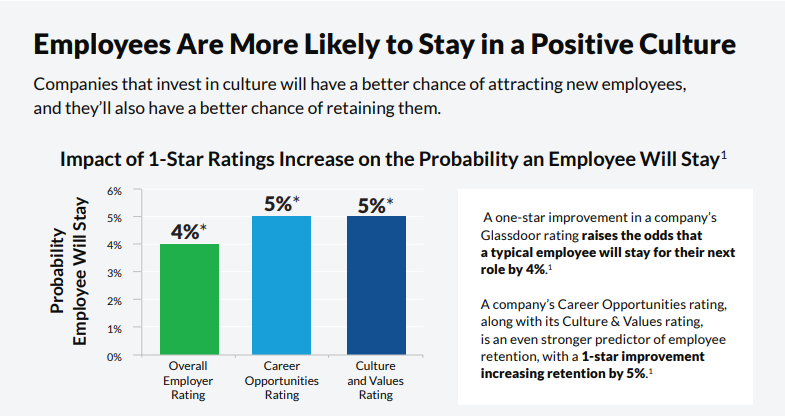 Report on Employee Retention Playbook 2017 - Glassdoor

24. Deliver what you promised
In an age of instant gratification, millennials feeling entitled etc, make sure you match your sales proposition to the role.
Some companies have been able to secure candidates for £5-10k less than the competition because they knew which were the right buttons to push.
25. No more: "I want someone from my competitors to come and do that here"
Do you think someone leaving a company wants to do the same thing they have been doing somewhere else for 2-3 years? What's in it for them?
It's about mapping out their needs and ensuring those needs are met and in line with what you need as a company. It is about working together towards the same goal.
26. Gone are the days of throwing people in the deep end
Yes ultimately they will need to become independent and have their own initiative, but new hires want to feel that they are supported, heard and in many cases receive the necessary training to get them up to speed with internal processes.
27. Career mapping aka Development plan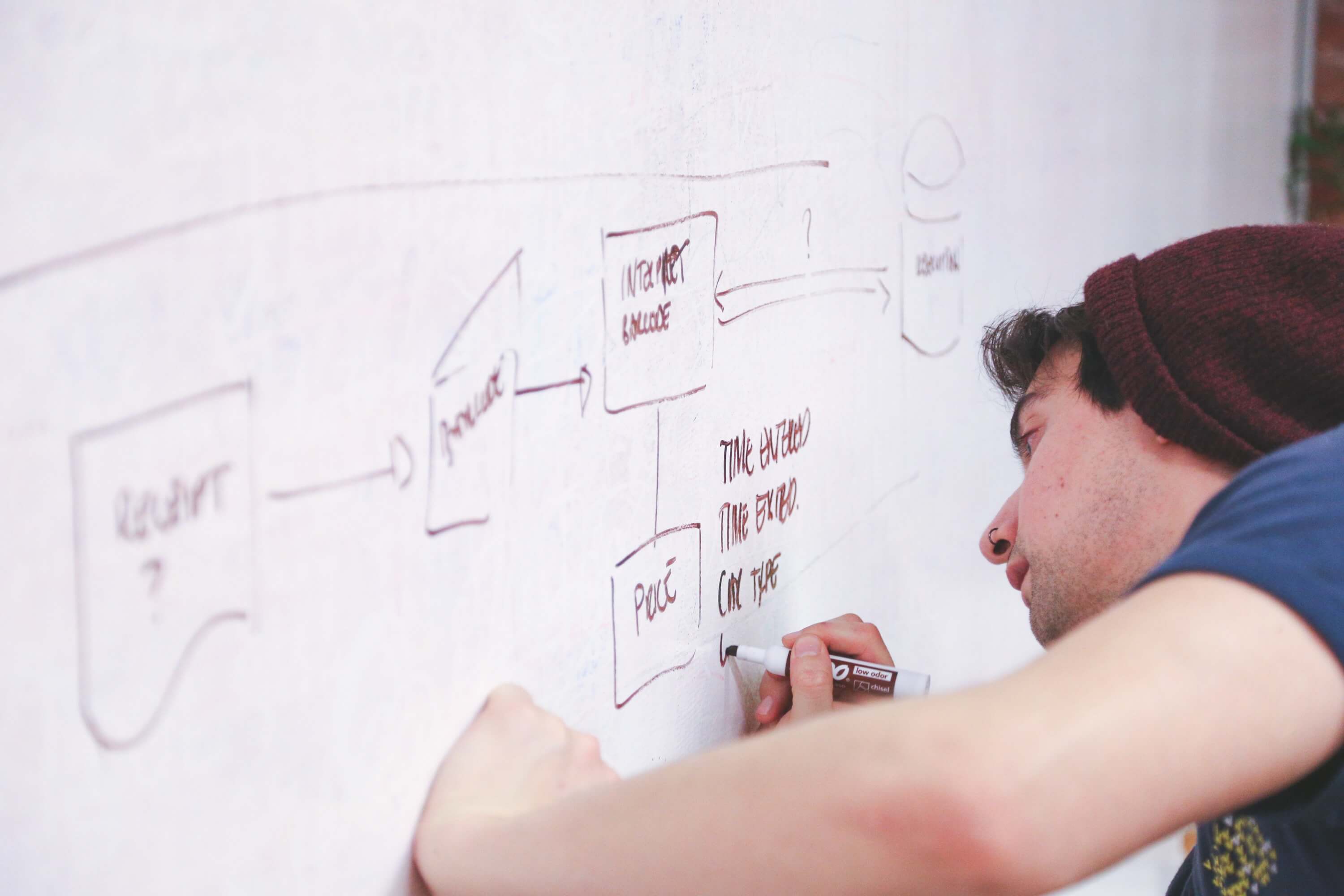 Instead of you telling them what you have planned for the candidate, try asking them what their plans are for the next two years in your business. Then make a plan together that is aligned with both visions.
28. Throw formalities out
As a leader, you need to foster a culture of good internal customer service that allows you and them to have open and honest conversations with you. Occasionally you need to ask members of your team about themselves, ask them how they are doing if there is anything that you or the company can be doing better or how best they can be supported.
In the old days, the employee had a mindset of doing everything they could to keep the employer happy. Now the shoe is on the other foot.
Is it better to hire a recruitment agency or do the recruitment myself?
Recruiters/agencies are good to help you manage the recruitment process
This is just another tool / channel to use in your campaign
It is a question of time - agencies will obviously save you time
How much money are you losing by having an empty desk and your products suffering as a consequence
If you do it yourself, factor in the time you will need to set aside to "drive your recruitment" campaign
Top Takeaways
You need to build recruitment campaigns in the same way you are building marketing campaigns
You need to be good at marketing yourself
Follow through, be open and transparent - deliver (in the job) what you promised (in your job spec)
Win over your competitors with different approaches
The small business weapon against bigger competitors is the flexibility and speed of decision-making
It is not all about the money
The human connection / the belonging is extremely important
Recruitment does not end once you recruit the person. It's a continuous thing
The real job begins when you get your new hire. Support and follow-through is important
Great additional resources to check out:
---
We hope you've found the blog helpful and provides some valuable guidelines during your hiring process. Of course, if you have any experiences or learnings of your own, we'd love to hear from you.
Stock Photos credited to:
Pexels.com
If you're up for more insightful event marketing content check this one out: