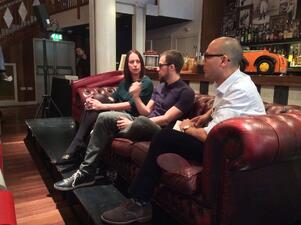 Note: This was originally published on June 12, 2014 but reviewed and updated on June 27, 2017.
I love our industry and it's great to see there are more and more events and conferences popping up for our own folk.

Interestingly enough June and November seem to be particularly busy for the events world. Fortunately there's a good variety of them, some of which are more marketing related, that we all should put in our diaries and make a point of attending.
The weather is finally hotting up and so are the events out there for events and conference marketing professionals - here goes our top list in no particular order.
Specific events for event profs:
And other events for B2B Marketers but highly relevant for event professionals:

Over the last 8 years, B2B Ignite (formerly known as the B2B Marketing Summit) has grown to become the single largest event of its kind in Europe. B2B Marketing Ignite is for everyone in B2B who wants to propel their career, fire-up their marketing results, and spark new ideas. The 2017 event just happened last 22 June, but you can look forward to the 2018 event.

#B2BIgnite


If your agenda is just too busy to attend some of these key events, but you still want to know what everyone is talking about especially at the networking sessions, then check out our "11 Predictions for the events and conference industry for the near future" based on keeping our own ears to the ground over the past months.

There you have it. If you think there is a particular event we've missed out, please send it our way and we will consider adding it to the list.