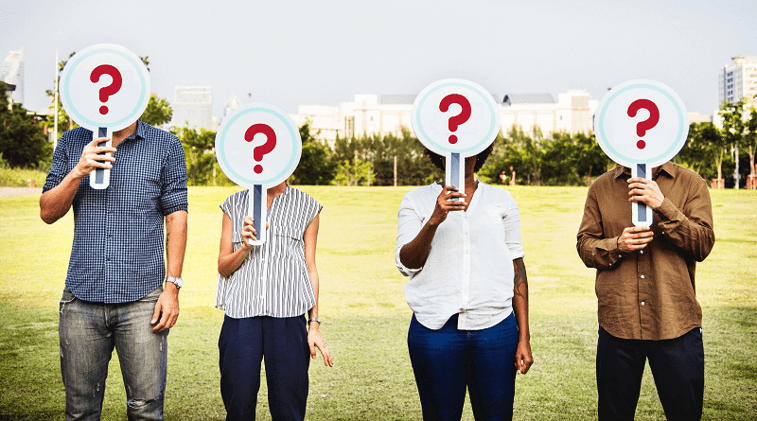 If you're someone responsible for marketing recruitment, it will come as no surprise to hear that things are pretty tough out there. We don't think it's too far fetched to say it's a bit of a nightmare.
72.8% of employers are struggling to find relevant candidates. Fewer and fewer quality candidates in the active job market, those that are asking crazy salaries and being courted by lots of different firms.So what happened? In this article we'll look at some of the key recruitment statistics that have gone to make up this challenging state of affairs. If you're in need of help recruiting and retaining top marketing talent, make sure you save yourself a spot at this forthcoming webinar on the topic.
Our panel of experts will reveal their secret sauce for building a winning team in this tough job market.
1: The people you want aren't looking
A whopping 86% of the candidates whose skills are best qualified for your current job vacancies are already employed and not actively seeking a new job. This recruitment statistic means all the job ads in the world won't help your cause and you need a marketing recruitment method that proactively approaches and courts the best candidates.
2: The people you want are gone before you get to them
Top candidates are in the job market for only 10 days only before getting hired.The issue with this is that research by Glassdoor reveals the average length of the hiring process is nearly 24 days in the U.S. and nearly 28 days in the UK! To secure the best people, your marketing recruitment process needs to move faster than it does at the moment.
3: Your online reputation can mean you never speak to the right people for the job
Unsurprisingly, 84% of job seekers say reputation of a company as an employer is important. To make this judgement, they look at reviews, awards, CSR activities etc. rather than marketing materials detailing values, culture etc. Worryingly, 55% of job seekers abandon applications after reading negative reviews online, and only 45% employers ever monitor or address those reviews.

4: The people you want decide they don't want you far earlier than you'd expect
In a Robert Half study of 9,000 candidates, nearly half of those candidates (47%) say that they decide whether they would or wouldn't accept a position straight after the initial meeting. Emphasising that first impressions really do count, a further one fifth (20%) know if they are interested in your role and company after the first communication (call/email).
5: Snagging top talent isn't the end of the story
You'd think that having broken your neck getting enough decent people through the recruitment funnel and filling those empty seats with top talent, you'd be home free. But you're really not. One of the most concerning recruitment statistics we read was that even after accepting a new position, 91% of people are willing to quit within the first month and 93% during the probation period if the job doesn't match their expectations.
Conclusion
It's not just your imagination, the job market is tougher than ever and it's definitely a candidate's market right now. Fret not, there are lots of solid strategies you can employ to navigate these treacherous waters. If you'd like to find out how to win and retain top talent in marketing recruitment right now, join us for our webinar:
Photos credited to Rawpixel via Pexels.com