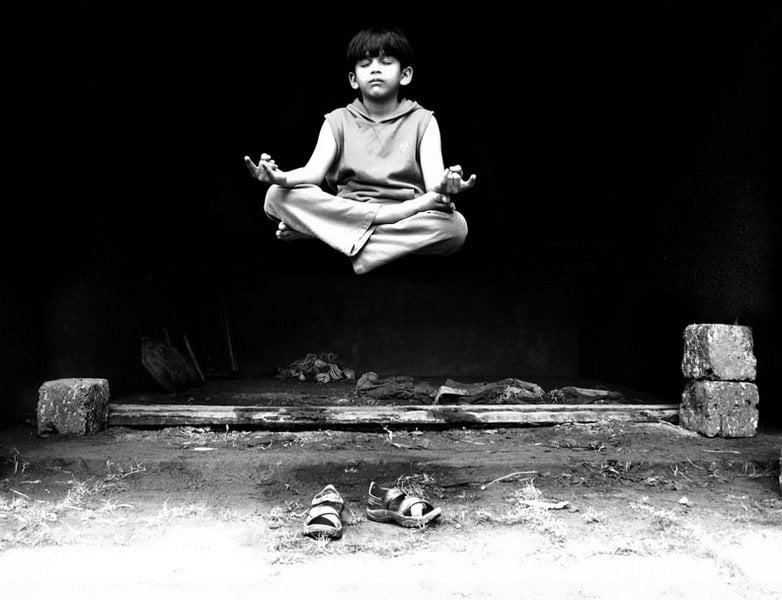 This post was updated on 24th August 2020.
One thing is clear, in the world of events to increase website visits you will need to spend money on advertising or you will need to start writing value adding-content that will drive free and organic traffic.
What is value-adding content? The term refers to content you produce for which your sole intention is not to sell but to educate, inform or entertain. In my world event generated content meets the education and information purpose by default. Event organisers should not have any issue with publishing top notch relevant content in the first place. The challenge is repurposing it efficiently to drive engagement and as a result of that engagement intiate/spark/stimulate interest in future events you have coming up.
So, if you've started driving this type of content on your event website, then you need to make sure it actually reaches and is read by your audience. If this doesn't happen you'll be wasting a tremendous amount of effort for very little reward.
Creating a blog, article, ebook or online presentation is only the beginning of your content journey, so use these mantras to get the most out of anything you publish – and make sure you and your team adhere to them every single time a piece of content is generated.
Sacredly, practise the following 16 Mantras to increase your website visits
1. Value-adding content must have its own dedicated section on your website
The most important thing I always suggest is that all value-adding event content should sit in a blog. If you don't have a blog, then your "resources", "news", "what's new" should do. If you don't have any of these, then create a specific section on your website or event website that will house all the content. Pay special attention to this section as it will likely attract most of your organic traffic.
2. Content creation must be driven by buyer personas
The blogs and articles you create must be written with a buyer persona in mind . You should address known pain points, topics of interest and relevant industry trends. Add value, personalise according to job role, and don't just go for the hard sell.
3. A specific keyword must be selected for your particular piece of content to rank for
Without a keyword, your content will be tricky to come across organically online. When choosing a keyword consider the likelihood that it will be searched for, and how competitive ranking for it will be. Strike a balance and optimise content around that keyword.
4. The title of your specific content must contain that specific keyword you are intending to rank for
Your title acts as a signpost for search engines, and people, to quickly ascertain the topic of your content – so make sure it not only allows for that, but also links to the keywords contained within the body of the piece. Just be careful not to make it sound clunky!
5. The meta description of the page hosting that content must contain that specific keyword
Meta descriptions can sometimes be forgotten, but they're almost as important as your title when it comes to driving traffic. Search engines and searchers will find your content far more easily if your keyword appears here.
6. Every piece of (non-blog) content must have at least one blog post to drive engagement and SEO
Your ebook or presentation or video won't publicise itself, and why turn down the opportunity to repurpose ready-made content?! You can very easily create a blog post around content either in summary form, or as a sample chapter. Nothing promotes content better than a teaser. In fact the assumption is that you wrote that piece of content ( ebook/presentation etc) to drive leads in the first place. So the more blogs you write around the piece the more leads you will generate.
Now it is very important to highlight that if you create video content for your event website and have YouTube account or equivalent, your video posts should also have a house in your blog or value-adding website.
Needless to say your blog must adhere to these same rules.
7. Your content must be posted on your LinkedIn company page
Without fresh originally generated content your LinkedIn page can stagnate, and can end up being unrepresentative of where your company stands, or the value you can add to potential customers. Posting content from your blog or website gives it an instant makeover and will make sure you stay current.
8. Content must feature on your personal, and your team's LinkedIn profiles
Think about how far your reach would be if you followed this crucial step every time you published new content. The wider your reach and connections, the more likely you are to appeal to untapped prospects, and relevant industry professionals.
9. Your content must be shared on your Facebook page
Facebook is no longer the domain of B2C companies, and if your prospects are likely to be found on this platform, then you need to be present there too. It's a more informal way to reach potential delegates and is perfect for sharing more visual content.
10. Create and post at least 10-20 tweets for each piece of content
Twitter is the perfect way to reach a wide number of people that are not on your database, and may well be where you have your largest social media following. But as you know, a Tweet has a very short life span so just the one will not cut it. Create a series of variations and be sure to employ a variety of hashtags (related to your industry NOT your event) to widen the net even further.
11. You must ask speakers and participants to share the content to their audiences and profiles
Having carefully cultivated a network of influential individuals, it's important to make use of them. Please do not mistake this with asking your speakers to share your event details on their websites and profiles. This is about asking them to share valuable content with their network.
12. You must share your event value-adding content through your sponsors
Help your sponsors out by offering your content for them to share with their audience and database. They can promote their presence at your event while simultaneously raising your profile as a value-add organisation.
13. You must link to your content in other sections of your website
Don't make your visitors to your website search too hard for these top notch content pieces you created – if they're not ready to purchase, a cleverly placed piece of content could hold their interest and gives you the opportunity to engage further at a later stage.
14. You must create calls-to-action and banners to promote and direct to your content
Visual cues to click through to your content will simply mean it is viewed more – they must be clear, concise and striking but they'll make a huge difference if you get them right.
Adding value vs simply selling
If the content you create truly does add value, and doesn't solely seek to sell, your stakeholders will want to find it, read it and will be willing to share it. Just resist the temptation to tell readers how great your event is, and the numerous discounts and offers you have.
If you follow these mantras consistently we can guaranty that the traffic to your website or event website will increase by at least two times. I can prove this to you upon request showing a couple of examples.
Once prospects and unknown individuals have taken the time to click, visit and read your content, only then you would have earned the right to suggest/instigate/stimulate/invite them to check your amazing forthcoming event and the reasons why it will be very stupid not to attend.
As a rule of thumb you should only talk about your event, or a particular offer, through calls-to-action or suggest it once in the copy of your content piece.
Do you write value-adding content to promote your events? Is it working?