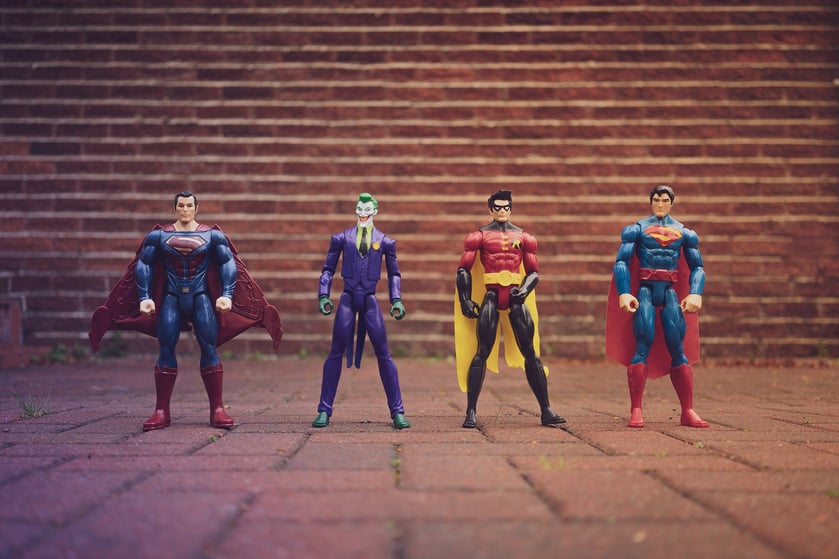 If your organisation wants to compete against new and exciting events that are constantly coming up in your sector and want to preserve your market share, or even compete against already established organisation, the events team will need to evolve and keep evolving into a really strong and resilient team of superheroes.
This post takes a look at the functions and roles that will help an events team to thrive but more importantly to produce top notch events that attendees, sponsors/exhibitors and speakers LOOOOOVE.
All of these roles are fundamental to the success of any organisation producing events. In a nutshell each team member must be tech-savvy and data-hungry.
Data has never been more important and there are many ways in which it can be used to give organisations a competitive edge.


Why is this important and why now?
Events of twenty years ago were different to those of five years ago and today our events are different yet again. There are many reasons for the change. You could argue it is due to technology. That is true to a degree but it's definitely not the whole story. You could argue it's as a result of the demands of more sophisticated attendees. Again that reason alone would not provide the whole story. You could argue it is due to the political and regulatory changes and again that wouldn't provide the whole story. It's fair to say that change in the events space doesn't have one single cause, it isn't the impact of one country that makes the change, and it's not down to the climate. It is in fact all of these things and more that need to be taken together.
Organisations that have events as part of their offering need to be on board with the changes and have the need to constantly evolve or else they will stagnate or eventually fail. It may not be straight away but at some point they will start to lose their market share.
Let's get up close and personal with these 7 functions within an events organisation:
1. Sales Teams need to evolve from cold calling and pitching to efficient hot prospecting machines
In our day to day we barely respond to direct phone calls even from our near and dear (and we probably love them to bits!) - we tend to use messaging tools to communicate at the right time for us.
So what makes you think that this will be different for B2B professionals receiving cold calls from someone they have never met or heard from before?
B2B professionals no longer want to be called out of the blue - in fact they do not really appreciate it! And then the millennial folk shy away from speaking on the phone. The average office worker receives an average of 121 emails per day, so your chances of getting through to them are even more remote.
In todays sales environment, making the most of data is an absolute must. There is so much of it available that for the data savvy sales individual, it is a heavenly pond to go catch your fish.
For the data driven sales team, they need to establish what information they need from their prospects, then work together with marketing through specialist tools, make the most of LinkedIn to gather insights and then spot the hottest leads to win more business.
Key traits of the modern sales individual
Uses data from prospect behaviour to nurture relationships and close deals
Uses sales tech tools to become really efficient with their outreach
Uses automation to remove time wasting tasks
Uses technology to always be ON, respond actively and proactively in the manner their prospect wants NOT in the sales manager's time and manner
Uses social media to engage and connect with prospects
Uses templates to respond quickly and efficiently to prospect's questions and objections
Understands in real time how their prospects are reacting and engaging with his/her communications. For example understands which parts and sections of your proposal they are reading.
Only picks up the phone to call a prospect when the prospect wants and needs to speak to him
2. Marketing needs to Evolve from Email Campaign Specialists to Business Growth Enablers
Event Leader:
Who owns your database?
Who owns and runs your CRM?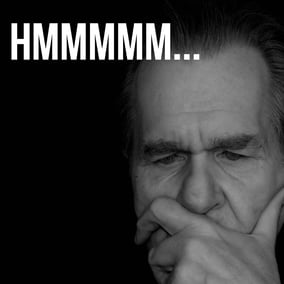 Marketing folks must to be at the cutting edge of the latest changes in marketing and CRM technologies - they must become highly analytical and super users of technology. They need to love data, insights and cool tech that will accelerate the efficiency of the whole business and subsequently be the enablers of growth for their business.
But one of the key issues is that, if marketing does not have an important seat in the overall strategic discussions for the growth of the business, the organisation will miss out.
As well as working closely with sales, they need to be enabling the business to make strategic decisions with the insights they derive and present.
Marketing need to own the data and the tech conversation.
They need to own the data and tech stack conversation for their business
Owns and manages the business database
Owns and runs the CRM of the business (or at least someone in the team does)
Uses marketing automation systems for marketing efficiency NOT glamourised email marketing platforms
Uses and tests new apps and tools that will enhance their marketing
Uses video tools and methods to reach its audiences
Understands that email marketing is not the answer to event marketing
Understands Sales Teams' goals + processes and enables them to do their work efficiently. Marketing loves sales instead of a marketing vs sales scenario
3. The Rise of the Data Analyst/Scientist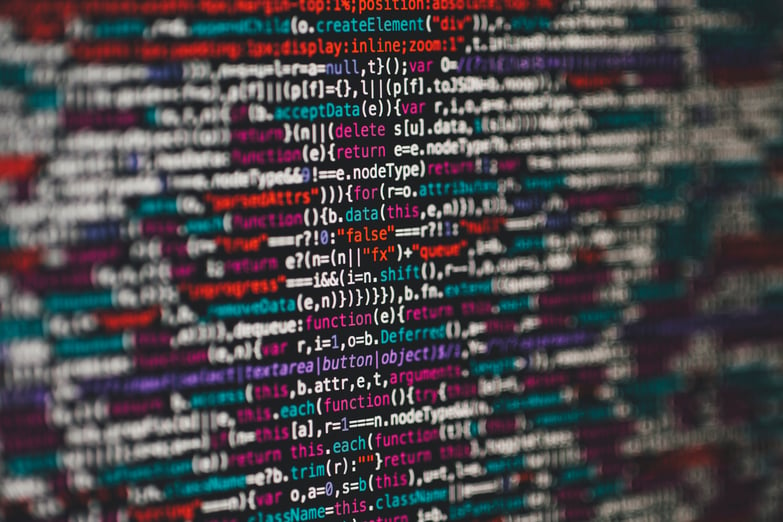 This is a super important function. Without this person or function the business will be operating without a crucial component - the responsibility would then fall on the shoulders of the marketing department.
No single organisation operates with a centralised hub for their data, it exists in silos. That's why the role of the data analyst is critical, and while the aim is always to have a centralised platform, with all the new tools and tech appearing, it needs to be tightly managed.
It's also a very interesting role. Just think of having all sorts of data at your disposal and then drawing insights and making recommendations from it. That is what an analyst will do but to a level that goes way beyond the cursory glance of something many event marketers do when they look at Google Analytics or email open rate reports. Data scientists analyse and optimise customers' interactions with content.
Key traits of the modern data scientist
They help organisations work out which content produces the most value
Help sales teams evaluate which customer and prospect segments they should focus on
Understand to a great detail which user journeys are producing sales conversations and more importantly sales
Build marketing automation sequences for the marketing teams
Create CRM Dashboards for senior management
Reviews and ensure all systems integrate
Data scientists are increasingly in demand - and ideally they come from a marketing or sales background so they have the right appreciation in the data insight process. They bring with them initiatives to launch AI, machine learning experiences and predictive analytics as this is all here to stay.

If you don't have a data analyst yet, they definitely need to be part of your team.
4. From Content Producers to Community & Content Managers to Thought Leaders
What does a community manager do? Well they manage the community, but what does that mean? It sounds like at big ask and honestly it is... it's crucial. If you don't have a community manager then how will you keep your fans happy? Yes, fans. Or in other words, the people that love what you do. A fan base leads to all sorts of business opportunities.
Content producers / content directors and whoever is responsible for developing the educational / case study agendas for your event and subsequently the speaker acquisition have been doing the community work already, it just happened that their community engagement objective was simply limited to the event program and connecting with potential speakers and sponsors.
The Community Manager role is yours to define. But in broad terms, this is someone who is out and about talking to people, engaging people at your events and other events, virtually engaging with the community on LinkedIn, slack or wherever they might be and generally gleaning useful information for the development of the products or services.
With the insights being gleaned by the Community Manager, should they be responsible for event content? Absolutely yes! Some might argue that this is a full on job in itself and it is!
But who else if not this role be able to curate a top notch speaker line up for your event?
The function of delivering great event content is not easily addressed and where you decide it falls, depends on your organisation and how you operate. The key is that event content is no longer just the domain of one function it actually cuts across different roles that all need to work together.
Key traits of the modern community manager
They are social, this means they are actively engaging and participating
in conversations in and around your industry
Extremely well connected with thought leaders and key individuals
in the industry
Speak and participate at other events in the industry
Have strong relationships with associations and important bodies
Have a following, publish content themselves and get published
elsewhere too
Are honest consistent and approachable
5. Editors need to become extremely versatile with mixed media especially video and audio
Event organisations are drowning in content! The process of building a programme for an event generates a lot of really valuable content, the problem is that they are not leveraging it properly.
Editors take all of the lovely content you have and they make it work for you. Content is there to be maximised in ways that will help the organisation.
Does the opening statement in whatever form (audio, written or video) grab the attention of the audience?
Is the content focused on a single theme, does the order of the content flow well?
These are just some of the issues your editors need to be looking at. You cannot just create content for the sake of getting something 'out there'. Very likely your editor will work very closely with your marketing team and community manager, they need to be versatile enough to leverage both of their counterparts to tell a consistent story with your brand.
Key traits of the modern content editor
Understand that content needs to be produced in many types of media
Builds evergreen content not the "news" of the day
Builds content that hits a chord with your potential prospect's pains / challenges / goals
Creates content that is consistent with your brand values and ethos
Gets marketing and is commercially aware
Ultimately generates content that tells a story and attracts people that will attend your events
6. Event Operations/Logistics need to become Event Producers
Logistics has always been a pillar of a successful event. There are a multitude of tasks to deal with and due to the speed of change and sophistication of attendees, logistics is as important as ever.
Previously, event logistics would have been straight forward logistics. However, that role has now developed into more event production. Event production of course includes event content too - and the role of the producer is set to evolve even further.
Event producers must be able to make the most of the technology available - in fact event producers have an abundance of technology that will make their jobs and the lives of all of the event stakeholders easier and simpler. True that there is a lot of event technology that it is cumbersome - so it's a matter of choosing mindfully with your objectives in mind.
For example, they can use event management systems to deal with the smooth running of the event. When you consider issues of dietary requirements, issues of facial recognition and the need to be compliant with GDPR etc.
When it comes to wider issues: such as event wastage, carbon footprints and what attendees actually want they will need to draw on insights provided through other technology.
Key Traits of the modern Event Producer
Tech savvy and uses technology efficiently to make the lives of all of the event stakeholders easier.
A multi-tasking superhero.
7. Finally, Leadership needs to Inspire
Leadership is critical especially when there is continuous change. Leaders have to embrace changes and work with the intelligence and data they have to make bold decisions. They could stick to the old trodden path but unless they innovate and find new fields of opportunity their business will stay behind and ultimately suffer.
The leader needs to totally understand evolution in every respect - events, technology, teams, political landscape etc. And if the leader is not tech savvy or doesn't understand and appreciate the crucial role it plays, then they could truly sabotage the business he/she may have the best team but the leader could drown the business.
What's the purpose of the events business and where are they leading it? This is their first crucial mission. Then developing their super hero team is the next step - are they open to developing and new roles and functions?
In the same way an orchestra conductor gets the best from the musicians so too must the leadership.
Key Traits of the modern event leader
Understands and leverages data and technology
Invests in their teams tech stack to accelerate growth
Places extreme importance on staff retention and developing talent
Drives culture and innovation within his organisation
Working together as one
The super hero events team is one in which there are no separate silos or departments. Everyone owns and takes responsibility, everyone is tech savvy and everyone makes decisions based on data. They need to be or else they wouldn't be able to fulfil their roles.
They all have the same unshakeable drive and desire to deliver events that are truly engaging and have impact. The team understand that if they all pull together they will get better results.
It's embedded in the way they approach the events business. Once the event has been delivered, engagement with their fans, stakeholders and suppliers continues - the community. They want to make the journey a continuous one. One thing that they value and appreciate is the importance of using technology and making the most of the data that they have available. This team embraces their own personal development and they are constantly learning to improve their client delivery.
The events team is a constant work in progress - you need to appreciate that the roles that exist now will continue to develop in ways that cannot be seen. After all that is the very nature and excitement of change. Some organisations will run away from change, the kick arse team that thrives on innovation will run with it!