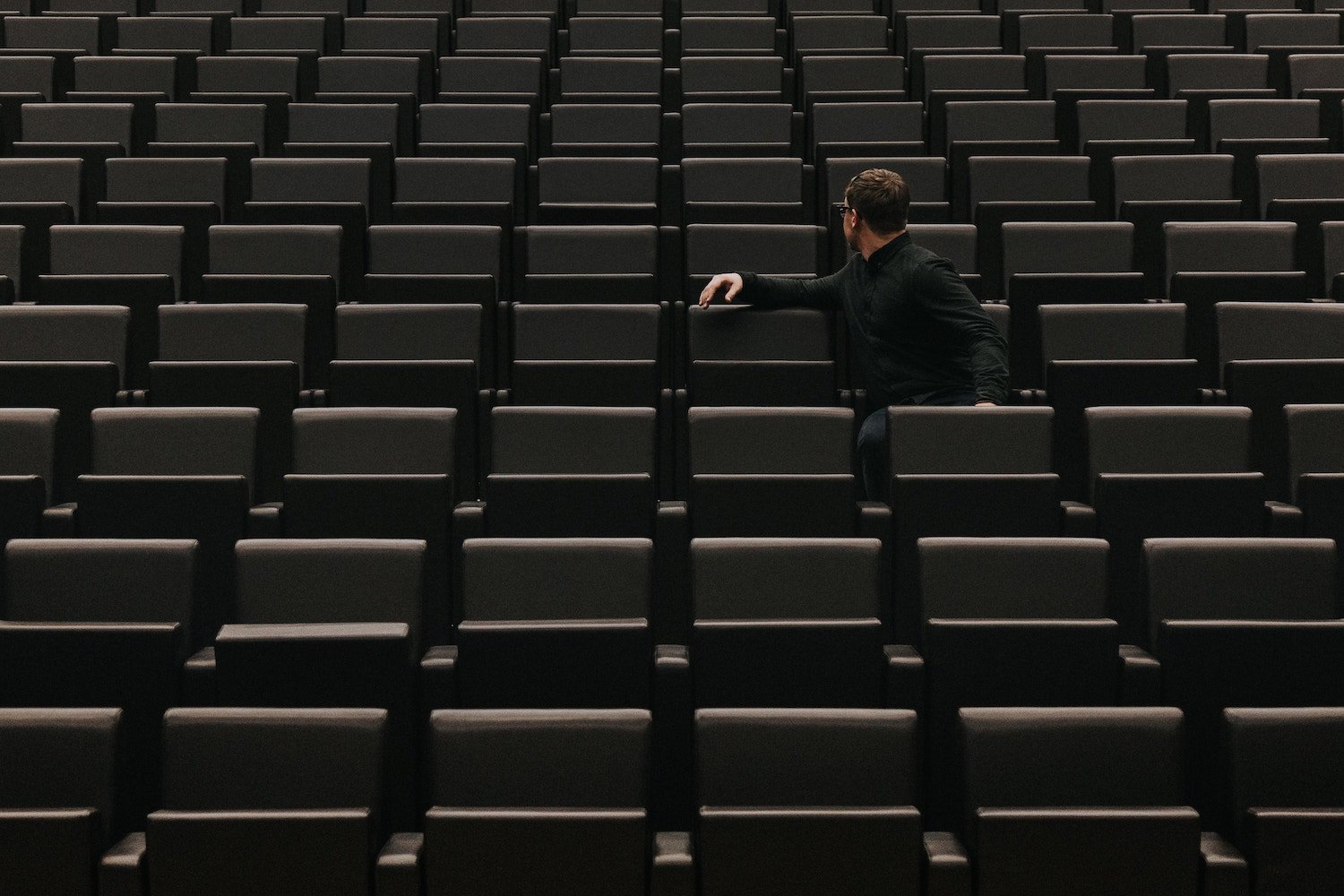 Your event has been launched, everyone is excited, you have received plenty of interest and registrations have started to come through. GREAT.
BUT, at some point registrations slow down and suddenly 3 weeks have gone by and you have received NO registrations at all!
You hit the PANIC button, and everyone gets concerned.
What to do?
Been in that situation? Probably you have - we've been there too! Here is a simple action plan that you should follow immediately and it will surely get your registrations back on track.
When registrations have come to a standstill, first things first:
Don't panic.


If you are a marketer, you need to be the voice of wisdom that will give your team the security that everything will be okay


Perform a quick audit:

Is anything technically wrong? Have your emails been sent?
Are your call to actions working? Are you clearly asking visitors to your event website to register?
Have you executed all the marketing activities you have planned to date?
Have your marketing partners executed what they promised?? Always crucial to keep on top of!
Is all your social media amplification going out as it should - check the links and that they are working
Could it be something external affecting your event that is outside your or your business control?
So here are the 8 contingency actions you must do immediately to get your event registrations rolling in again.
1.

Call

all your previous attendees - seems obvious but so easily missed.
If there is even a slight concern about the success of your event or if you're questioning if it's hitting the right spot with your audience, this is your first point of action.
Why do this?
If you have previous attendees a "courtesy call" asking if they plan on attending this year is compulsory. Share all the exciting new things on the program and reach out to their teams if they personally can't make it this time. This is a great opportunity to quite easily win over your hottest prospects and get those registrations in - at the very least it's an opportunity to uncover potential issues with the event (if they exist) that you can address on time.
If this is your first event, there will be a list of people that helped you develop the event, and these are obviously the guys you should also call first.
2. Pick the "digital" low hanging fruit and target them with a mini 2 or 3 touchpoint campaign
Who are your digital low hanging fruit?
The individuals that have digitally raised their hand and engaged with your messaging, website or event.
Do not use templates, send it from a named individual, be short, to the point, ask the question and ask them to come back to you.
Why do this? Because these are hot prospects. Simple. Even if your sales teams claim they have been in touch.. still do this.
This is how you can go about it:
Review those contacts that have clicked and opened your previous emails, anyone that has enquired about the event, any brochure downloads, and existing contacts that have previously visited your event website. Build a list.
Create a 3 touch point sequence as follows:
First touchpoint: Day 1- Email - "You have shown some interest"


Hello Mr. Prospect,
You've shown interest in our event......
Was there anything that resonated with you..... Is there anything I can help you with?
As a valued connection, if you register today.......



Second touchpoint: 2 days after - Email - "Are you coming?"


Hello Mr. Prospect
Are you planning on attending our event in.....
If you are, process your registration here or reply to this email and I will process the registration for you.


Third touchpoint: 1 or 2 days after last - Phonecall - "Are you coming?"
This phonecall will have an opening that is a combination of the previous two messages. The intention is to validate if they:
a. have received / read / reviewed the previous two messages
b. will be attending your event and process the registration
Important points to remember:
- The whole sequence needs to end within a week
- This activity will entice people to respond directly to you, make sure you acknowledge and that you respond accordingly
- If anyone says that they can't come, then take them out of your event marketing sequence
3. Reach out to your speakers and your top 20/30 contacts and ask them for a referral or help promoting the event
It is all about reaching out to your event "circle of trust" and asking them for help with the promotion. Nothing wrong in that at all.
Speakers are involved with your event because they believed in it. They will get exposure to a group of peers and so it's definitely in their interest to promote the event and help in making sure there's plenty of the right people there to hear their session. Most speakers are happy to share connections/introduce you to industry colleagues that would find the event relevant.
Tip: If you are charging for your event, provide a good discount to all speaker friendlies as a thank you and incentive.
Your top 20/30 contacts are individuals that your business has connections with, they may have been previous speakers but can't make it this time - these guys can still give you their recommendations or referrals.
Why do this? Word of mouth and referrals are one of the top 3 sources of registrations for events. You are more likely to establish connection with a prospect when they have been referred or introduced by someone they know.
4. Change the approach to your existing email marketing
Review your past email marketing campaigns and do something that looks completely different:
Personalise if you have not been doing so (hard to believe that still happens!)
Segment your contacts and tailor the messaging if you have been blasting the same message out to everyone on your database
Do not use an email template, if you have been using one
Do short and to the point emails, if your emails are long
Do not use your event logo, if you have been using your event logo for all your campaigns
Do long emails, if your emails tend to be short
Review subject headers if yours always talk about the event
You get the point, do something different just to break the norm and pattern!
Why do this: People get tired of the same thing and become blind to the same looking stuff. So in order to get someone's attention you need to change the pattern for them to notice.
5. Use your email list to create custom audiences for remarketing
On average, event email marketing campaigns receive between 1%-3% click throughs - pretty awful.
So, how are you going to get the attention of the 97%-99% of your contact database?
Put all your contact database up for remarketing to create a "look a like" audience.
More on all things PPC for events here or you can also check Neil Patel's guide on remarketing.
Why do this? Because there is no other effective way to reach them. Also if your contact database is not responding to email it is time to attempt to engage with them through a different channel.
6. Think of a flash sale / short time incentive
Most of the tactics and actions I have suggested involve reaching out to your audience, using different approaches, asking for referrals, favours etc. All of these tactics will be easier to execute if there is LEVERAGE or the WIIFM (What Is In It For Me) factor. People are always happy to help and prone to respond if there is something to gain.
Why do this? You can get results quicker. People love to feel like they've bagged a deal!
7. Ask all of your marketing partners and influencers for a quick favour
Like your speakers, your marketing partners are sold on the idea of working with you and helping promote your event. If the situation is tough you can always ask your marketing partners and influencers for a favour or that extra bit of help with promoting the event.
If they are not able to give you some extra coverage, ask if they can bring the marketing activities forward.
Why do this? When things get stagnant, you need to up the momentum of messaging, not in a panic kind of way - but simply use some of your marketing ammunition sooner.
8. Tell everyone in the business that you are taking all the necessary actions
Whoever is tasked internally with the contingency plan to reignite event registrations, will need to make sure they are making all the relevant internal noise and publicising all the relevant actions they are taking. Keep them in the loop with what speakers and past delegates are saying - hopefully positive!
Why do this? It will help the team feel confident that there is a plan, that the event is still sound and quick action is being taken.


In conclusion
It can happen to any event and in most circumstances it's just market dynamics or external unknown forces that can't always be explained.
For eventrepreneurs, it's a stressful situation to face. Everything counts when making an event successful and slow registrations doesn't help the nerves.
For marketers, it's also a tough situation. If you have been executing your event marketing plan as expected, what else can you do and think of?? You can't just magically make registrations appear, and very likely your marketing activities schedule is already full. BUT your senior management wants answers and your sponsors want registrations! Arrrrrrrggghhh.
Over the last 20 years marketing events all over the world, this seems to be part and parcel of the events industry - there are very few events that are blessed with consistent and smooth booking patterns!
So if you need to get those registrations flowing again, start executing the additional tactics mentioned above. If after 3-4 weeks of actioning this, nothing has really shifted then there is something "wrong" which requires further investigation.
Has this ever happened to your event? Have you done anything else that you think is worth adding to this list. Would love to hear.
Main Photo by Dave Mullen