Have you ever been tasked with launching a new website for your event? Or having to set up a "quick website" for your event? Worry not because you now have a good variety of "off-the-shelf" options that will get you up and running in no time.
We believe that wordpress has revolutionised the way non-techy people use blogs and websites. So that is why we particularly like and recommend (in most cases) to use wordpress as a CMS.
On to the specifics, here is a list of the best and most popular event website templates for wordpress available in the market right now:
This one page WordPress theme is easy to use and is perfect for smaller events, workshops, meetups or conferences. The homepage layout is flexible and allows you to post any content you may want for your audience to see.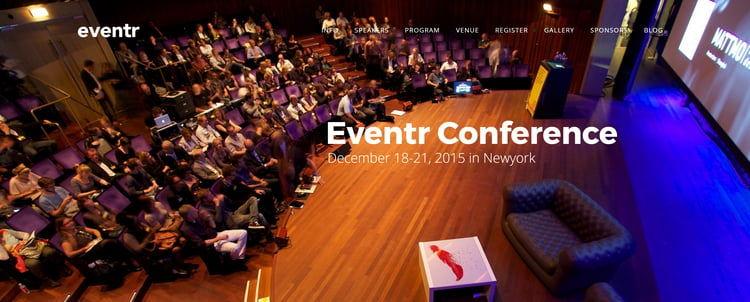 MiEvent is a very slick and trendy one page WordPress theme suitable for a variety of events from conferences to music gigs and festivals. It comes with 20 customized demos, so you can choose whichever one suits your event's needs best. The theme is light, fast-loading, and mobile friendly.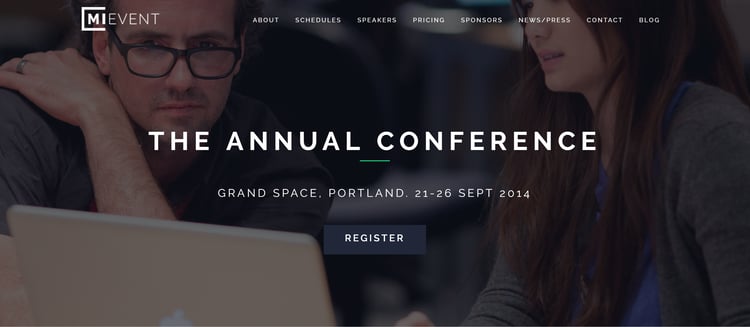 An interesting one page event site. Very appropriate if you only do single events that don't require a lot of functionality. Also very good for holding pages while your event is being produced. This one works very well. It is nothing fancy but simple and simplicity works.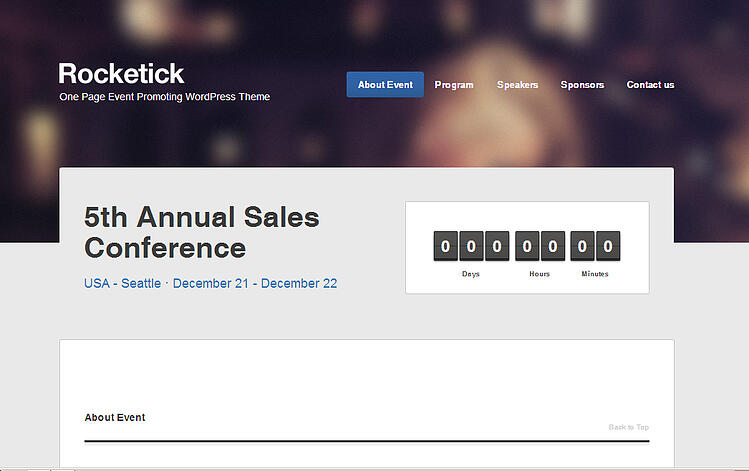 This highly flexible template is built especially to help promote a single event. The homepage is designed to highlight the best features of your conference.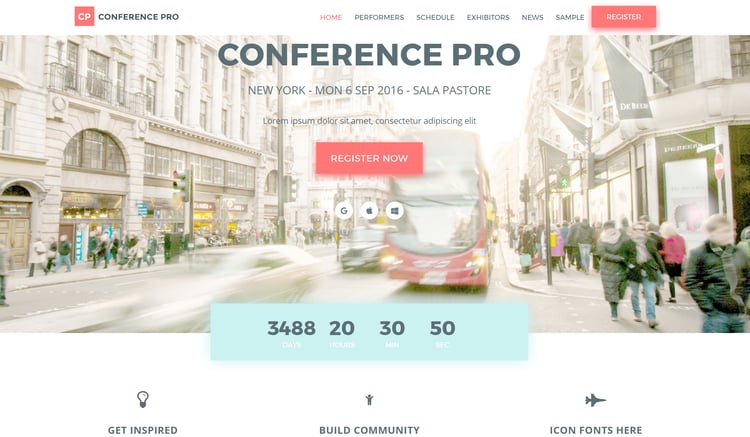 This template is perfect for both conferences and exhibitions. It focuses on a sinlge event, featuring a large image on the homepage above the fold and an ability to create profiles for each speaker.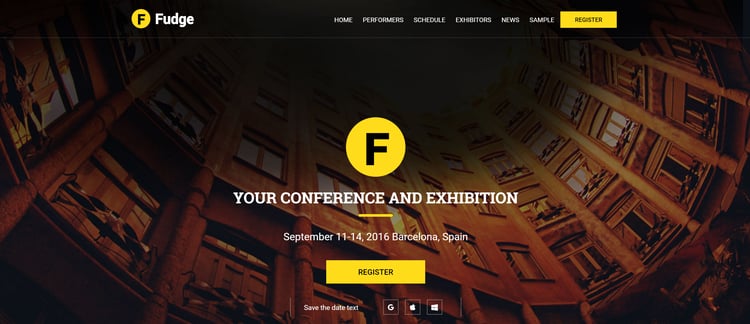 This theme framework by Miramedia is responsive and easy to customise for your event's needs, and is perfect for conferences of any size. A very flexible text editor with no rigid template allows you to layout text, images or a combination of both in one, two or three column or "grid" formats. You can also freely choose where to place your videos and call to actions.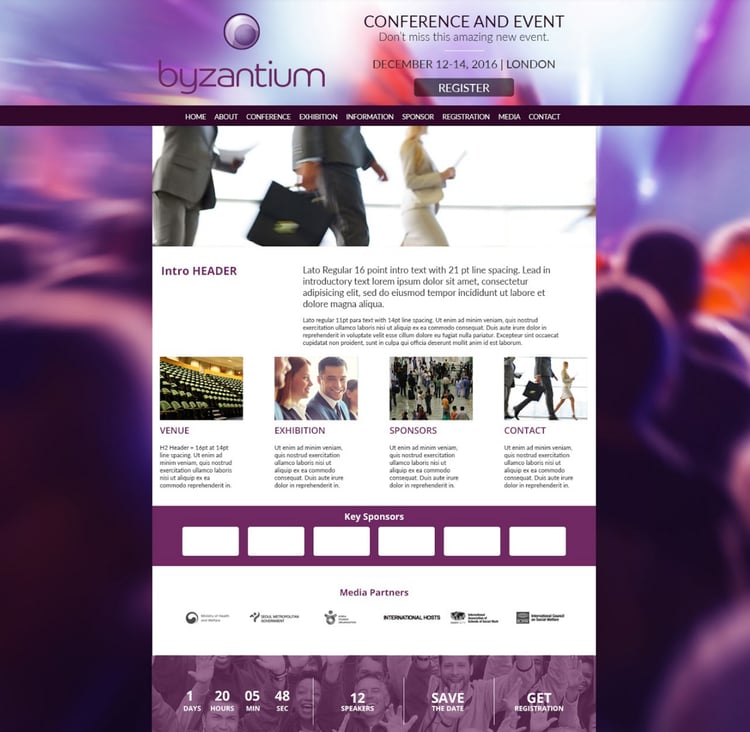 This easy to use template is best for single professional events. It offers high flexibility and modern design, as well as a very comprehensive system for selling tickets.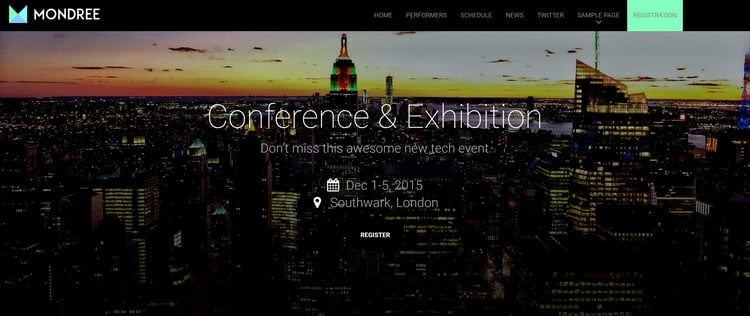 Mobile first design makes this single-event theme look great on any mobile device. This theme is perfect for any size of event and is easily customizable. The event composer system enables you to create a unique look for each page, where you can drag and drop any number of elements anywhere on the page.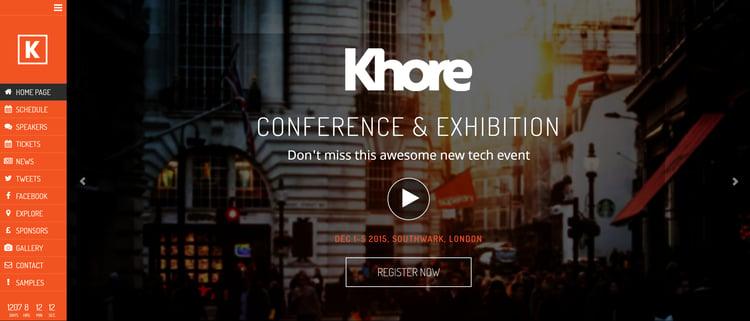 A highly flexible template fit for any size of events, with a powerful front-end editor to customize any feature of the website, a unique social media integration.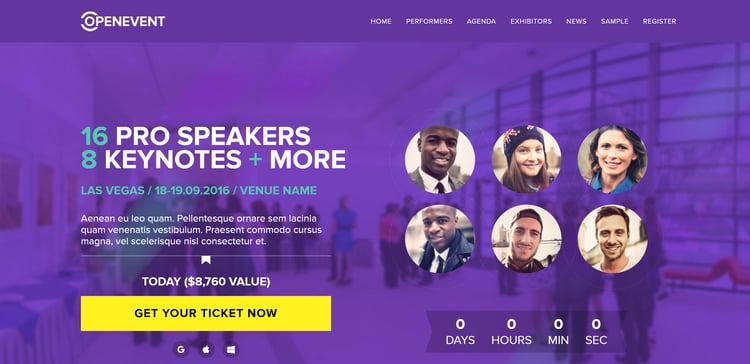 This one is a framework with character, perfect for large events like conferences and exhibitions. It offers great functionality and multiple options for showcasing the event's features, seminars, speakers etc.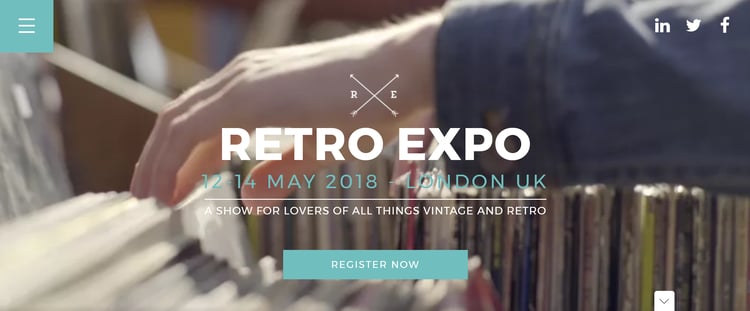 Perfect for promoting a conference or an exhibition. Among some of the nice features are highlighting the speakers' details and displaying various ticket optioins and special deals.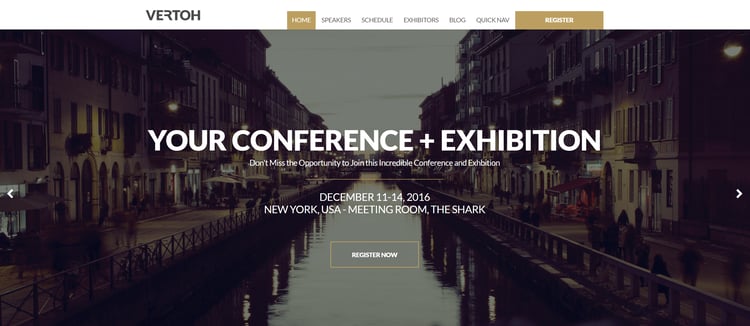 This theme is quite straight forward and easy to use. It has all the necessary features for conferences with a great way to showcase the sponsors.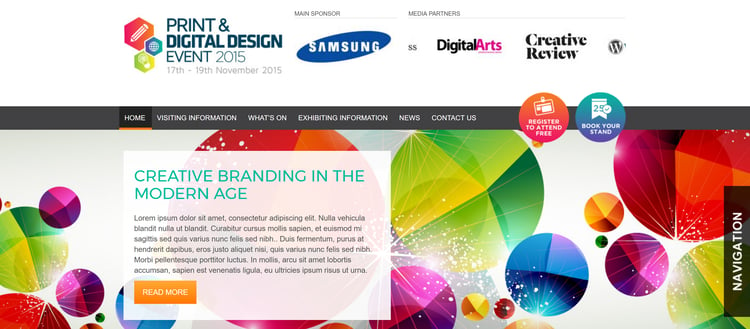 This template is great for any size and type of event from an informal meet-up to an international conference. Colourful and easy to use, this template is highly customisable to allow you to tweak pretty much anything you need for your event.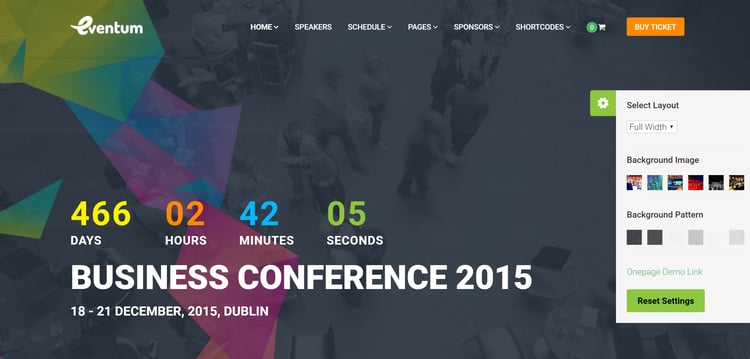 A very different design but one that is highly visual and we really like this one because it allows customisation in various ways and can be segmented by different topics. This theme offers advanced features for multiple events and allows you to categorize them by time, location, type or anything else.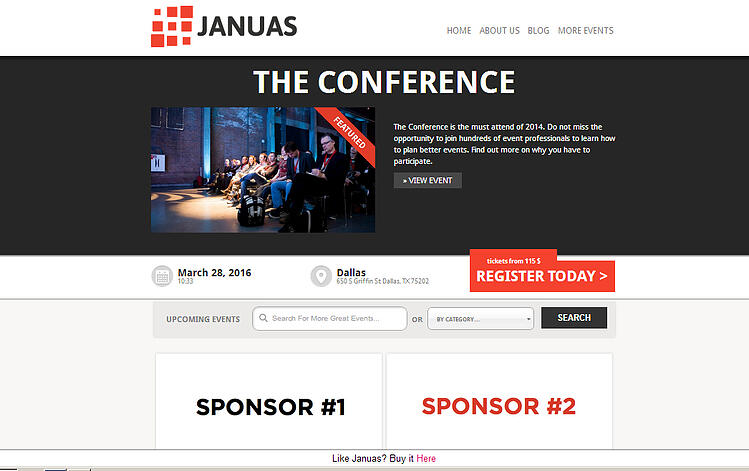 This theme is great for companies that run multiple events of different sizes and want to promote them all in one place. Interestingly, even your audience can create their own events on this website. Eventum can help you increase the number of followers by synchronizing your activities with your Facebook page. It's highly responsive and works well on both desktop computers and mobile phones.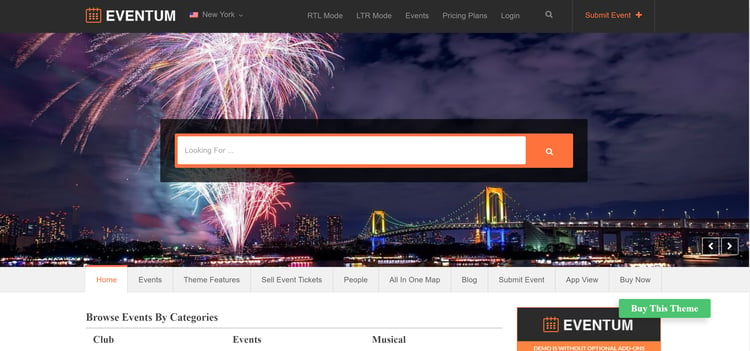 There you have it. I can guarantee that setting an event website is extremely simple and with a little bit of customisation, to change the colours or specific elements you will be up and running very quickly.
You need to bear in mind that when using a template you need to adapt to the template features instead of adapting the template to your specific needs. If your business requires a lot of bespoke functionality you should consider building a bespoke website.
Let us know if you have used any other template that are not on this list. Have you checked out our post on the best event website designs available?
If after reading this post you think you need a helping hand then please do get in touch.