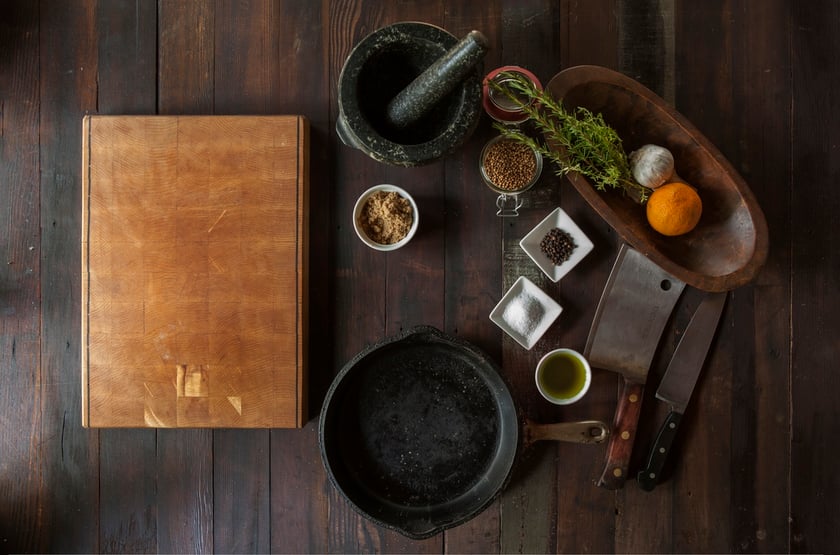 We love events, they were our first love and remain one of the core parts of our work. And events are a great tactic for B2B brand activation, which is a major focus for marketers at the moment. So, we thought we'd share some of our thoughts on executing this super effective brand activation tactic even more successfully.
Why focus on B2B brand activation?
Over the last 12 months, the world has gone mad for brand activation. Not that it's particularly new as a topic (experiential, promotions, sampling and many different flavours of other events are all rolled up in the tactical bundle for brand activation) but somehow giving it an official name and a focus has got marketers across the globe all hot under the collar.
Maybe it's the inherent measurability of the activities (check out this related post on event KPIs). Maybe its the chance to get up close and personal with your customers wearing a giant teddy outfit. Who knows? But there's no debate on the fact that events are a great vehicle for brand activation.
Now you know what we're trying to achieve, let's get into the details of our simple 3 ingredient recipe for B2B brand activation events:
1: Take a pinch of pre-event prospect preparation
If you're planning to use your event for brand activation (and for B2B this usually means a demo, a trial or some other sort of sampling or experiential activity) then you'll get the best results if your audience come to the event knowing what to expect:
Tell them about the activations on offer when you're recruiting them to come to the event, that way they won't feel ambushed by your sales people when they're asked to sign up for something on-site.
Build your brand activations into your event value proposition, the chance to get their hands on with the latest technology, a free 30 day trial of a premium product, all these things can be positioned as selling points to incentivise people to turn up.
Harvest low hanging fruit before the event even starts. Get your keenest prospects committed before they even get through the door with the opportunity to pre-book demos etc. in advance.
Here are a few tips on crafting the perfect event email.
2: Add a cup of customer journey to the on-site experience
A rookie error when designing an event is to view your room as just that, a room. By being smart with your layout, you can apply the theoretical customer journey approach to your real world brand activation experience:
Phase your event space so informative/awareness type assets are immediately available at the entrance to bring curious prospects up to speed with the offering if they're not 100% familiar with your brand.
Structure your event content like you would the rest of your customer journey, start light with entertaining, short talks filled with pithy facts, soundbites and takeaways that increase awareness and then start to go deeper, encourage interactivity and engagement with formats like workshops, panel discussions and roundtables.
Ensure that you save your most commitment intensive and valuable brand activations (e.g. free trials that require a credit card or lead to automatic subscriptions) for later in the event, when you have had the chance to demonstrate your brand's value and reassure your prospect that they can trust you.
3: Fold in four spoons of effective follow up
No matter how carefully you plan your B2B brand activation event, sometimes fate just takes an opportunity away from you. You spent loads of time courting the uncatchable perfect prospect to get them to come to your event and then they get called away halfway through for an office crisis or a sick kid. All is not lost, effective follow up could save the day:
Tailor follow up for each attendee based on their place on your event's customer journey. Don't send blanket messages to everyone, as you'll need to take a different tack with the lady who did an on-site demo (go for the trial/sale!) to the approach you'd take with the quiet guy who sat at the back saying nothing and left before the end (a valuable whitepaper is probably more where he's at).
Ask for the brand activation after the fact. There are a whole bunch of reasons someone might not have done what you wanted them to on site. Maybe they're cautious, maybe they didn't like your sales guy's cologne. By making sure that your post-event follow up provides a relevant call to action, you give yourself a second chance and a logical next step with that prospect.
Build the event attendance into your profiling. Even if you don't get much movement with a prospect immediately after the event (and we all know sometimes B2B sales cycles are looonnng!), you can still use the event to continue deepening the relationship. You know what event topics persuaded the prospect to come, so you can build that information into their profile and tailor subsequent content offerings around those topics.
Now what?