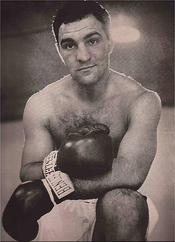 List updated: August 2016
Almost every time I speak to event industry leaders about reinvigorating their event marketing, the topic of online communities comes up, followed by the question: how are the big players in events driving online engagement with their communities?
If you as an event industry leader have asked yourself this question, here is my personal list of examples of companies who are getting it right. In addition I think it is important to highlight other, smaller organisations that are definitely worth a look.
The aim is to give an overview of how budgets both big and small can deliver the same outcome: simply serve your community with good quality content.
Online Communities from the big hitters

with even bigger events
UBM
IFSEC Global
Serving the Security and Fire industry community. This is how they keep in touch with their market all year round.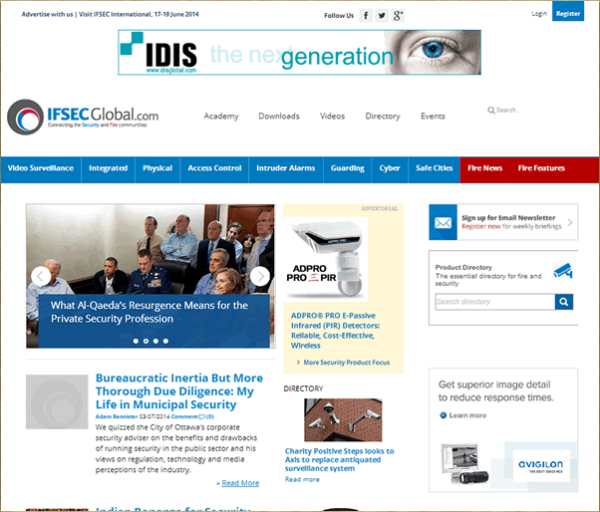 TFM&A Insights
New this year, TFM&A Insights is a community for marketers and ecommerce professionals, built around the TFM&A live event, Ecommerce Expo and Internet World.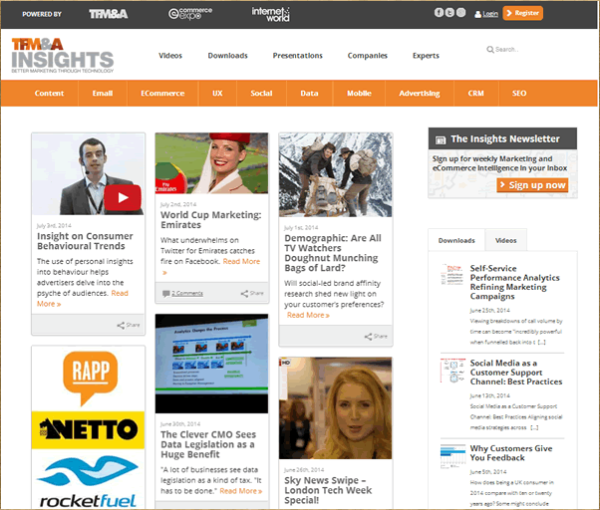 What we like:
UBM is a really big organisation. These communities were created on the back of a big exhibition or within the same topical area. This is what we call 365 day marketing and engagement right after the event ends.
Informa
This company needs no introduction - simply finding your way around their corporate website is a task in itself due to its sheer size. Previously, IIR had been extremely successful with its Telecoms events before Informa decided it was too good an opportunity to pass up.
Telecoms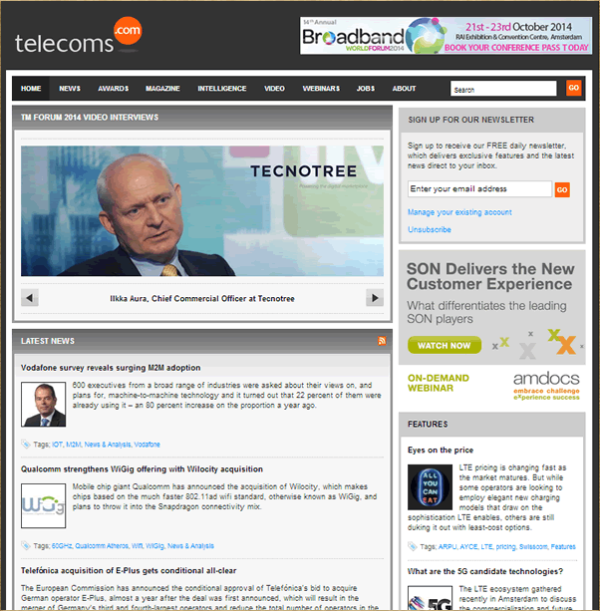 What we like:
This is simply a clear example of building a community. While there is no aspect that I would particularly highlight, it demonstrates a way of reaching your audience with a look and feel that is perhaps more corporate and rigid (though some may say dated). Regardless, it features here in order to show how an industry giant runs one of its B2B communities.
EMAP
It is a publisher more than it is a conference company and its sites are versions of their printed publications that also drive their events - but these communities do exist in their own right.
MEED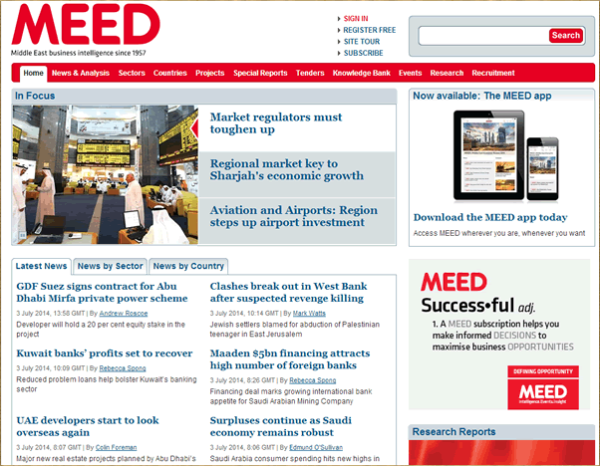 Health Service Journal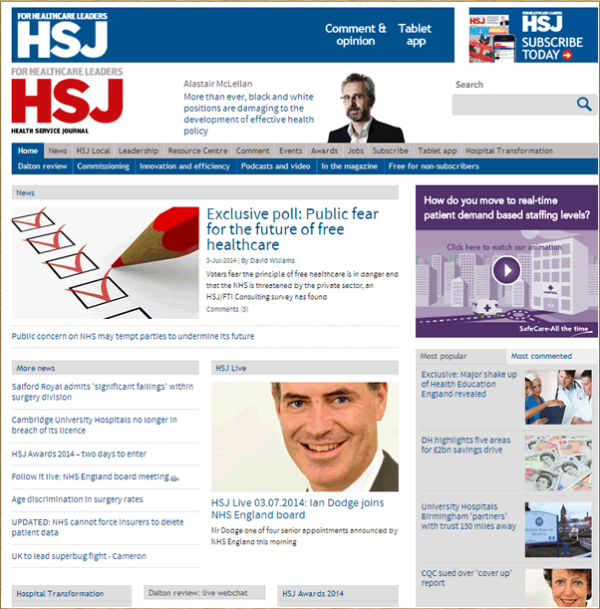 Retail Week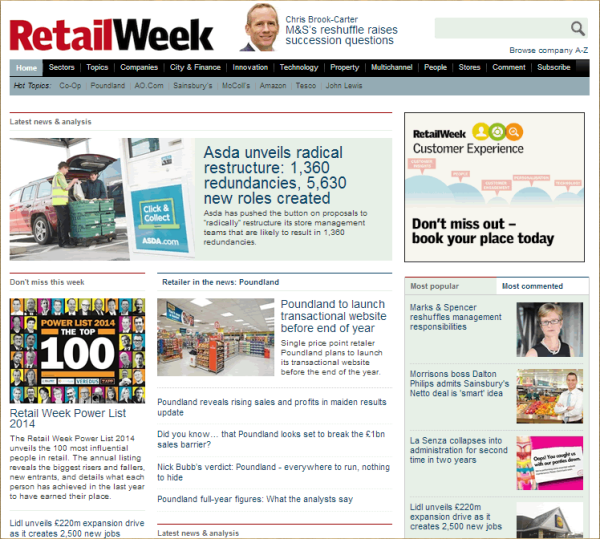 What we like:
As we've stated previously as one of our event industry predictions, event organisers need to think as publishers and as an example of this, this company is certainly worth having on the list.
Online Communities from the big players with many events in many industries
IQPC
In my opinion IQPC are leading the way specifically from the point of view of a pure play conference company running online communities to drive revenue through advertising and promotion, as well as leads to their events. They run communities for most of their vertical markets with the "…IQ" theme as well as specifically branded ones.
Below are, in my opinion, their strongest communities, and the ones that I personally follow:
Process Excellence Network
Serves over 70,000 process improvement professionals globally.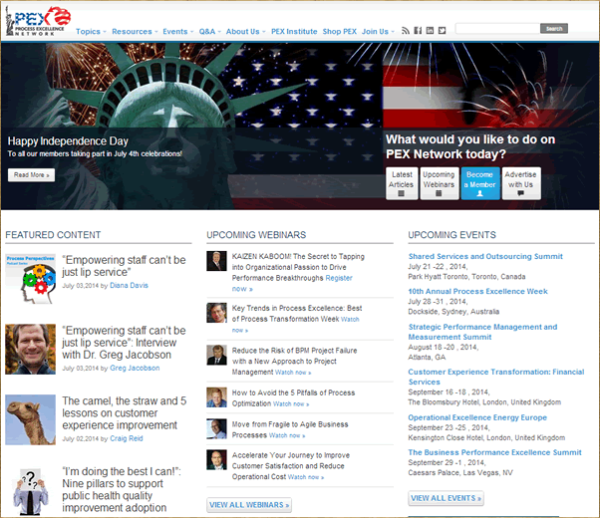 Oil and Gas IQ
Serves over 90,000 oil and gas professionals globally.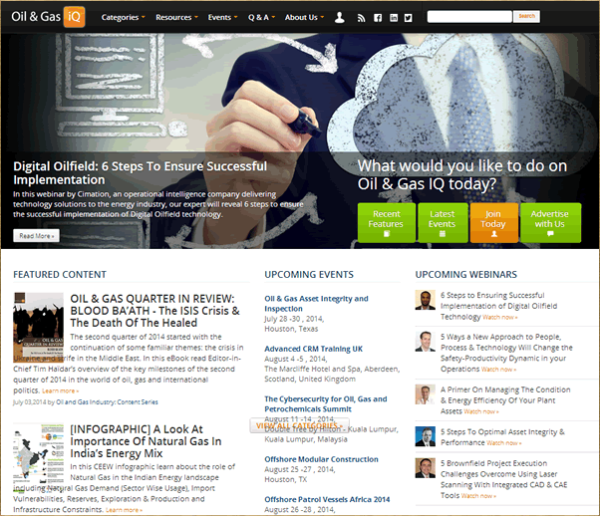 What we like:
They all share the same template; it is responsive and each community has its own approach to it. The content and editorial approach does vary from sector to sector.
In addition, these are more mature community examples. They have other product offerings outside of events that serve the needs of the community, and leverage the communities to add value to sponsors and advertisers.
Terrapinn
Terrapinn has a similar approach to the branding of IQPC and other big players along with its "Total ……" communities. Some sites have their own branding too.
Total Customer
Serving the marketing and CRM professional industry.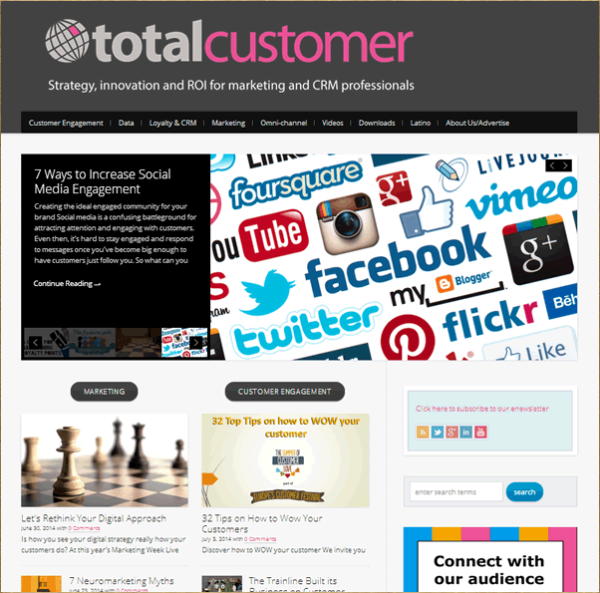 What we like:
This example is simple in its appearance. It is testament to the fact that you don't need a huge amount of intricate functionality, you just need a place to share and host your content.
Clarion Events
The Oil Council
A community of 5,000 Oil and Gas professionals highly geared towards content and paid membership. It runs a series of very successful events for its community.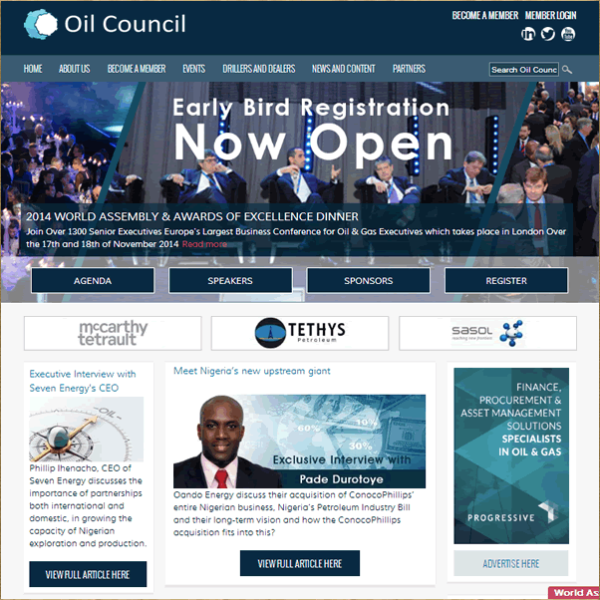 What we like:
The web layout is slightly different from the standard format. Clarion pay special attention to the content it provides, and the event was conceived with the community element in mind from the very beginning (or so we heard).
FC Business Intelligence
They run a series of very niche online communities and serve the majority of these networks with events. The "Eye for…." communities have been in existence for a while now, and I note that they have a wide range of these as well as other branded communities serving different markets.
Eye for Travel
Eye for Travel is a community serving 80,000 members within the travel industry from hotels to airlines, online travel agents, cruise, car hire firms and more.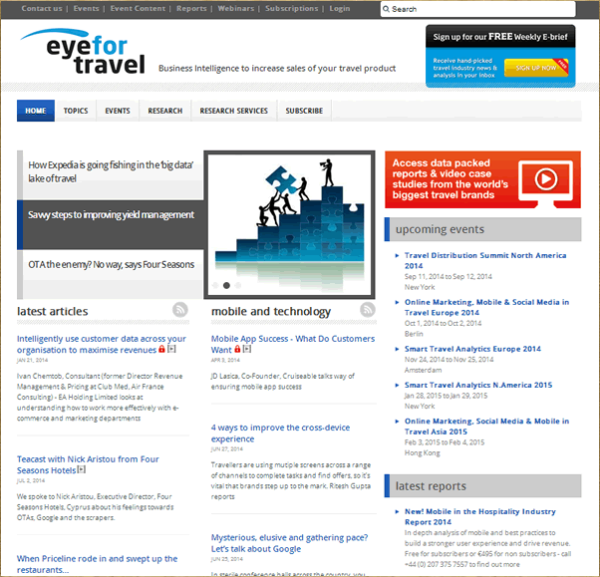 What we like:
This example particularly stands out, and its 60,000 Alexa ranking speaks for itself. I've been tracking FC Business Intelligence for over a decade; they existed as an online community while more traditional event companies were still booking many delegates from one single email.
They are a business media company specialising in enterprise innovation. They serve their community through a set of key channels including Data, Analytics, Strategy, Innovation, Digital, Finance, & Operations facilitating the sharing of ideas through webinars, articles, white papers, and on-demand video content. With over 300k unique visitors a month they truly have an engaged audience.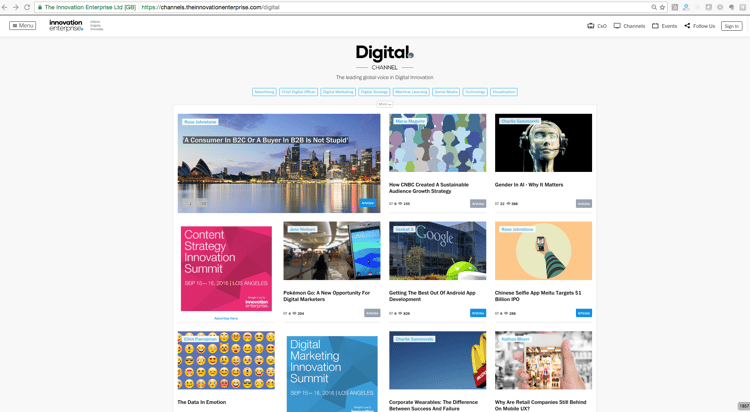 What we like:
A very slick and user friendly mobile site. All the relevant information for each channel is easily indexed, being able to find all of the relevant content in one place. I love how they integrate their events within the content without looking overly pushy. Their ondemand channel, providing the sessions that have been recorded at events is very good, fast and again unpretentious. As a user they are delivering to him/her what they want. The user is in control.
A Canadian media and events company focused on events bringing together insights from the world's most prominent business leaders, internationally renowned speakers and bestselling authors. They have a very strong content arm including a magazine.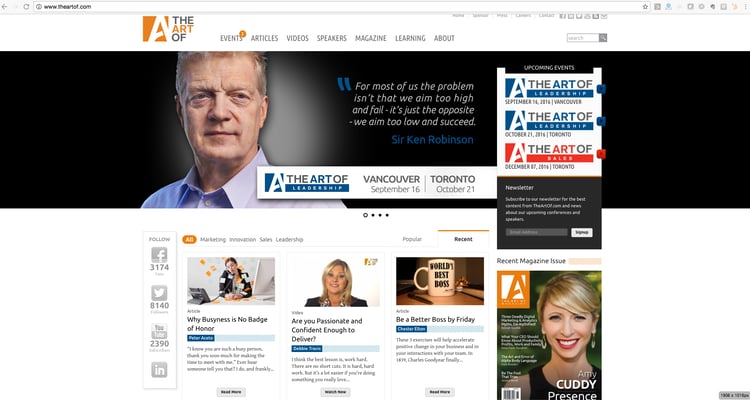 What we like:
We like the website design, as it is non-conventional to an events business. They play special emphasis on their speakers and the big names they have participating at their events, note they do not make huge efforts to ensure the name and logo of the event stands out (unlike most event companies). We particularly like the way they have conceived their brand, very versatile and easily transferred to any product or offering they have. Their event section is simple easy to navigate and not complicated at all. The content they produce is very varied through video, magazine, articles etc.
Online communities from companies running events of varying sizes
These are examples of smaller organisations that have caught on to the fact that something needs to change in the events industry, and have started to drive their own communities successfully.
sharedserviceslink.com
A community of shared services professionals offering events and webinars.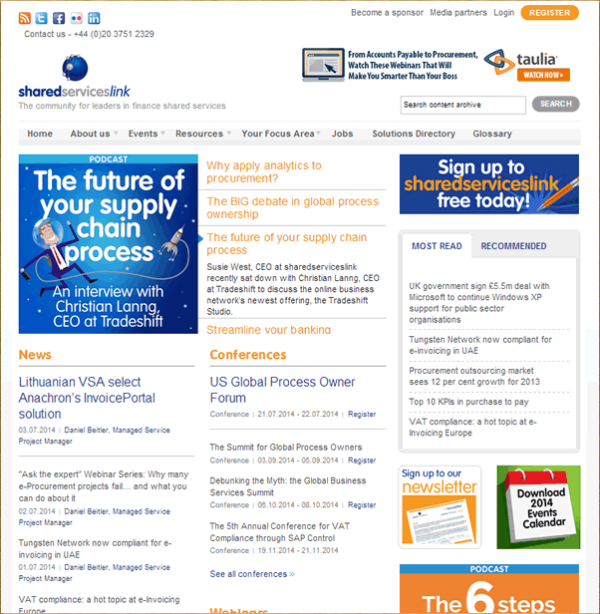 Biotech and Money
A start up online community with events and membership, innovating with inbound marketing as its core marketing strategy.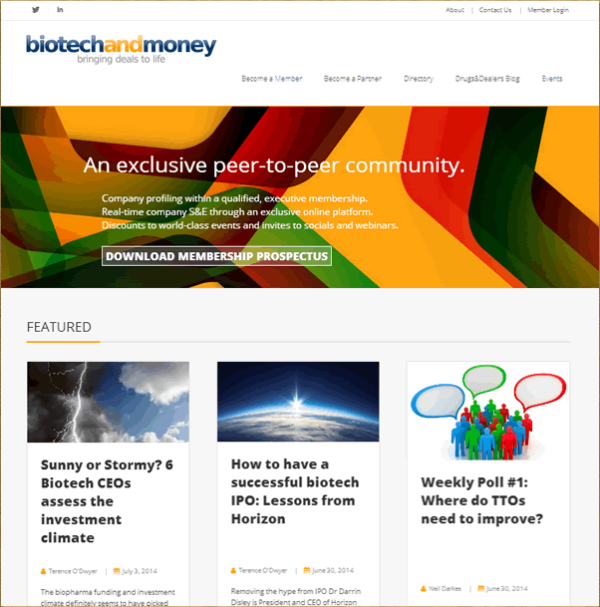 SmartRail World
A community blog serving the rail industry on a global scale.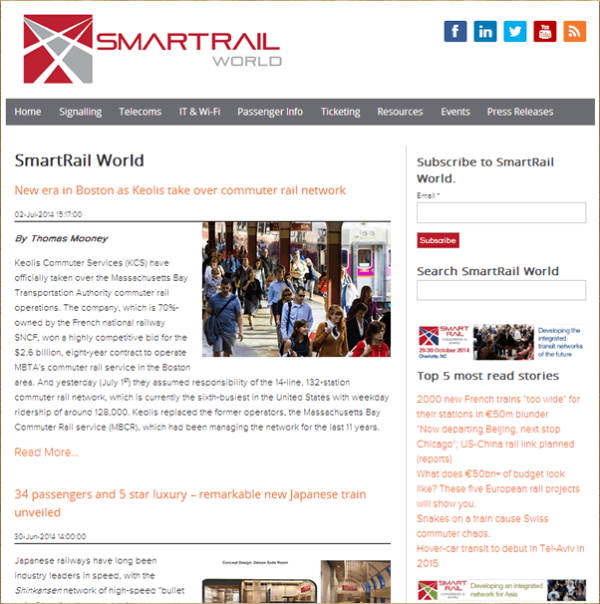 Osney HR
A community blog to serve a division of events in the HR industry.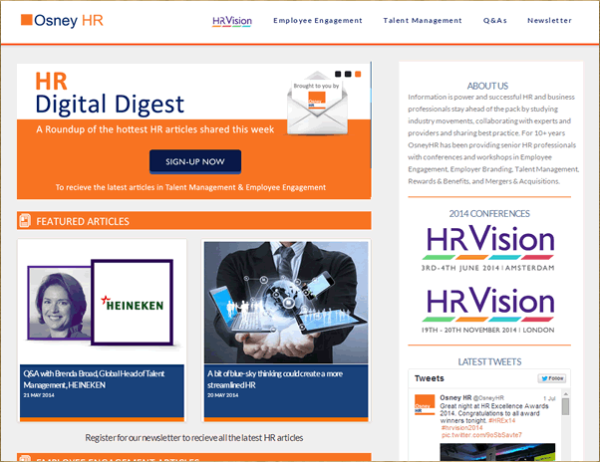 What we like about all these:
The organisations behind these communities, represent the majority of the organisations in our industry. Some might not have implemented a full scale inbound marketing campaign and certainly don't have the budgets the big guys do, but they are certainly starting to develop some aspects of inbound marketing. They have taken steps to create a community and initiate discourse around their area of expertise, give value before they push and are led by CEOs and MDs that want change.
Saving the best for last, here are some very cool online communities serving the whole value chain within their industry
This is where things gets interesting. Though you may not necessarily have heard of all the following organisations, in my opinion they're doing innovative, interesting things and leading by example. I frequently call upon these examples to illustrate precisely what an online community is all about.
Econsultancy
It serves the industry of digital marketing professionals and 250,000 members. An Alexa ranking of 6,000 proves they are the go-to resource in their industry.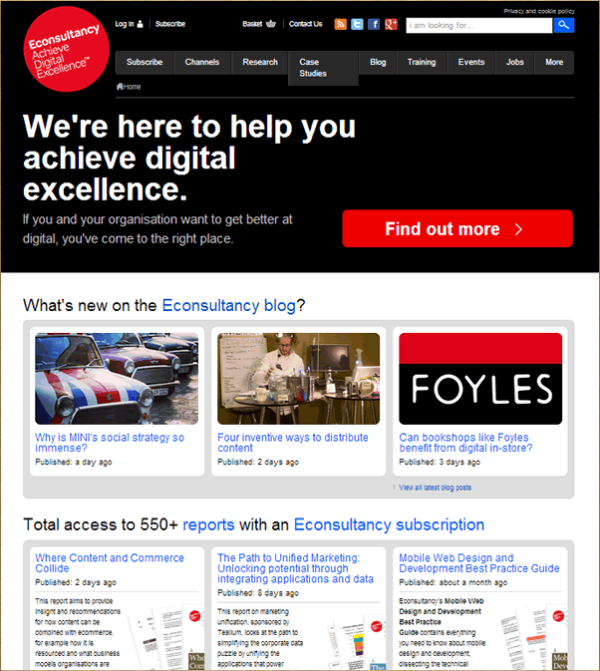 What we like:
Econsultancy is one of THE most useful resources for marketers. If you are in the business of marketing this is compulsory reading, which is exactly the position any online community should aim to be in. They run various events, provide reports, consultancy and training, and post jobs.
Procurement Leaders
Serving a community of over 20,000 procurement professionals globally.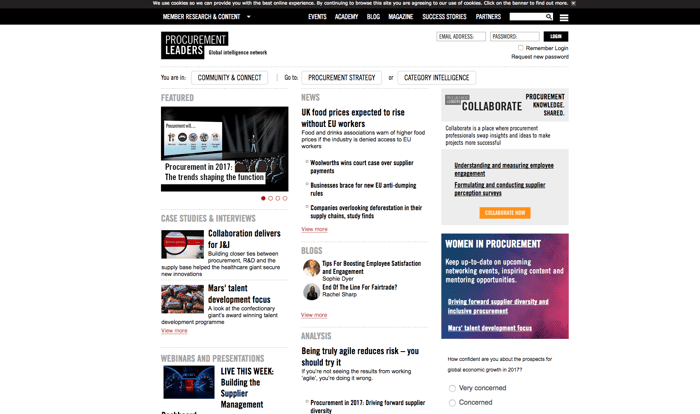 What we like:
As a community, we think they serve the whole value chain. They also have a publication, and from the point of view of sponsors, they are likely to have a product to meet their needs across multiple channels. From their early beginnings they have had the user in mind and have been building their platform to suit their particular needs. They are the ones that everyone in B2B event looks up to as they are the benchmark for what a proper and serious online community needs to be.
This is how some organisations are running their B2B online communities, how does your strategy compare or differ?
I really hope this illustrates the fact that you don't need to be a big fish with an editorial team behind you in order to drive and cultivate your own community (start with your customers and genuine prospects). If you have the budget, great, but if you don't there is always a way to get cracking.
All these companies started somewhere and your online community doesn't have to be in the thousands. You simply need a group of individuals who really value what you have to say and look forward to receiving, reading, sharing and recommending anything you do, say or launch.
Now, need a hand getting started with your B2B online community? Book a free assessment and I'll be more than happy to point you in the right direction.