Does the pandemic feel like a distant memory already? For many organisations, they're still finding their way around the new playing field.
During the pandemic few organisations were quick to adapt and adopt different ways to engage with their audiences, at least successfully, but those that did planted very strong community seeds that are now paying rewards.
Influence group led by Michael Owens and Michael McCarthy is one of those very organisations and this post summarises the key takeaways from a very thoughtful conversation with Michael on what has been their approach to stay connected to their audiences, partners and key stakeholders.
Today, influence group is going really strong, their approach to engaging with their audiences, building communities and the unique way in which their events are run, has led them to form a partnership with CloserStill Media.
We would really recommend watching the full interview when you have time.
Check out the full interview here.
For the high level summary and key takeaways from our conversation, read on.
From inception, the influence group have dared to do things differently and treat their audiences differently too. Their business model relied heavily on the physical model, as the core of their business relies on 1-2-1 facilitated meetings between solution-providers and end users. So when the pandemic hit, they had to think FAST on how they will continue to stay close to their audiences and come up with ways to continue driving value to both attendees and solution providers in a virtual world.
These are 5 of the top approaches the influence group is employing for their community-building projects in our post-pandemic world.
1. Really understand your WHY
Your audiences are looking to you as a resource and as an organiser you are helping them to progress in their careers, be better at their jobs, connect and do business. So you really need to define if you are an event organiser or you serve a greater purpose.
What the pandemic taught many "eventrepreneurs" is that they not only sell tickets to events, they actually serve a greater purpose. Those that understand this, have a better definition of their WHY and essentially their scope of action becomes bigger than that.
2. Get closer to your audience
Pre-pandemic, the influence group usually hosted multi-day events where buyers and sellers could meet and network with each other. However, what they quickly realised was that the same format wouldn't really work virtually, because no one really wants to stay on their laptop for multiple hours.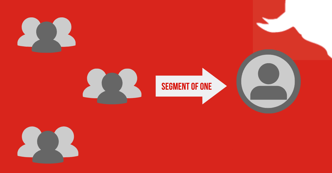 So, they decided to go back to their audience and ask them what they needed.
One important thing that most businesses have had to realise over the past 2 years is that it all starts with asking your audience what they need.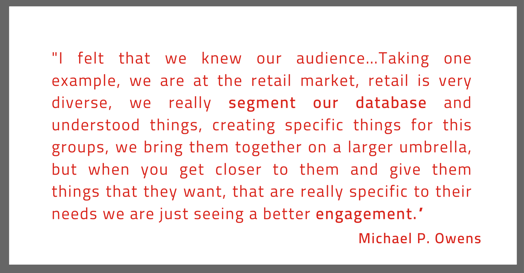 Despite the fact that every event has sponsors that need to be prioritised, everyone knows that in order for events to succeed, you have to put the audience first, and this involves interacting with them and adding value.
3. Pick your partners well
Another key factor in community building is to pick the right set of partners. For example, when Michael and the influence group started hosting webinars and round-table virtual session, their mission wasn't just to put a virtual event to mitigate commitments to existing partners (sponsors), it was to add read value to their communities and help them improve. As Michael himself put it, "you can either be an event company, or you can serve a greater purpose."
If you're planning to go the second route, then it becomes even more important for your organisation to pick partners carefully.
Every event you organise and every roundtable you participate in should bring you one step closer to what you're trying to accomplish, which is to change the face of the industry and become a valuable asset to clients and sponsors alike.
4. Don't bring sponsors if there is no real fit
During the pandemic funding was really drying up and audiences were shrinking. Most businesses were willing to do whatever it took to get sponsorship, even if it meant going against their core business model and beliefs. Influence group took a different approach, and made it clear to their sponsors that in the virtual world, audiences didn't want to be sold to. What they wanted were productive thought leadership discussions. So, if sponsors wanted to participate in these, they'd have to participate through their senior executives, business leaders and definitely not their sales representatives.
Naturally, not all sponsors were happy with this model, and this meant that the group had to let a few sponsors go, at least until they went back to physical events where by the definition of their model they are happy to have sales conversations and this was accepted by their audiences. This also meant that the group had to self-sponsor some of their events, which was a much better option than going against their fundamental set of beliefs and not listening to what the audience wants.
5. Virtual events/audiences help to launch events
Lastly, the influence group primarily hosted offline events prior to the pandemic. During the pandemic, they switched to virtual events, but they changed the format and marketing strategies associated with these events so that they could better cater to the audiences. Post-pandemic, their strategy is to adopt a more hybrid approach.
Roundtables and webinars definitely are a thing moving forward, but they'll be used to compliment the offline events being hosted. They'll be investing in the team to become more digital too. Check out the clip below, we had a good laugh!
In summary
For the influence group, one good thing that has come out strong from the pandemic is that now they fully plan to use their online network and channels to ascertain the level of audience interest on projects and events before they're actually launched. So using online channels to serve more as a pilot scheme of sorts to help in selecting only the most popular events to launch and avoid those failed events.
Check out the whole conversation - there are some great gems. It's also really reassuring to hear that companies are still redefinining, learning and navigating this new landscape.
To listen to other similar interviews in the series check out our Online Community Stories Series here.