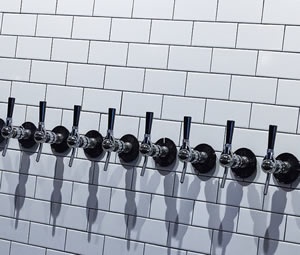 Aside from publishing high quality content, there aren't many additional revenue streams media publishers can tap into, right?
Wrong!
There are several ways you can expand your reach and repertoire that don't necessarily need to break the bank. And if you at least try these new channels, you'll be able to discover which are more profitable for your organisation and are worth persevering with.
We'll explore each of these tips in greater detail in the next few weeks, so watch this space for more information!
Here are our absolute top revenue generating tips for media publishers:
1. Expanding to the events industry
From a relatively straightforward networking event, through online webinars, to an all out expo, there are many online and offline events and experiential activities you can adopt in order to raise your organisation's profile and of course revenues all at the same time. Getting involved with sponsors, exhibitors, and paying attendees can generate huge profits for your business – why else would there be conference companies dedicated to this single revenue stream?
Food for thought: Have you launched your first sponsored webinar? And if not, when will you?
2. Market research for advertisers
How about compiling the huge amounts of data we know you media publishers have access to, and curating it into something of significant value such as market research for an advertiser? You can easily turn statistics and analysis into an interesting narrative or report, and charge for this insight. This approach will certainly cement your status as a knowledgeable industry authority on the topic of your publication.
Food for thought: Have you ever surveyed your audience as a paid service?
3. Qualifying leads for an advertiser
Identifying Marketing Qualified Leads (MQLs) and Sales Qualified Leads (SQLs)can seriously impact the amount of revenue you generate – and knowing the difference is key. Intelligent lead scoring is crucial for publishers, and though every organisation's profile of MQLs vs. SQLs will be slightly different, it must be established within your business so that the right leads are passed to the sales team at the right time. This will avoid you selling too soon, or missing the boat entirely. You can also implement this approach externally based on challenges or interest of leads, and help your advertisers in the later stages of the sales cycle.
Food for thought: Have you considered linking an advertiser's banner to one of your internal pages, and gathering the data for your advertiser?
4. Paid for content on demand
If you don't want to take the route of making all of your content paid for, how about producing ebooks, substantial presentations and other relevant and valuable content with a cost attached? Once again, the cost will not necessarily mean that fewer people engage but will demonstrate that your organisation simply does not need to give its content away for free.
Food for thought: Ever thought about using an e-commerce tool in order to charge for impartial, high quality research on your website?
5. Demand generation for advertiser's product or service
It can be easy to become complacent about demand generation, or forget to focus on it entirely. However, by implementing strategies with the sole intention of driving awareness about your publication, your products and your services, you'll access untapped revenues in the form of new customers and a wider audience. Retention often becomes more of a focus for media publishers than gaining new business, simply because it's an easier and less costly win. But if you're not consistently seeking new audiences, you'll only see your existing one shrink. In addition, demand generation tactics for your advertisers are crucial. If you can demonstrate that you are actively educating the market on the need for their product or service, and how it works, those relationships will become hugely valuable.
Food for thought: Have you ever generated huge demand for a certain product with your publication, and were you paid for it?
6. PR services for advertisers
Adding this channel to your publication's products and services could be a hugely profitable move – and one which doesn't take up too much resource. Publishing interesting and informative content will be second nature to you, so working with other relevant organisations to compile and publish their communications will be simply another string to your bow.
Food for thought: Have you ever launched a product on somebody else's behalf?
7. A paid for community
Hosting a community with a paid for subscription might seem an obvious solution but many publisher struggle to execute their community despite of good amount of engaged customers. A paid for option signifies that there is something of significant value behind that pay wall – all you have to do is build and drive that community.
Food for thought: If you don't already, have you thought about offering a totally unique tool on your site that your prospects won't find anywhere else – for example, industry specific benchmarking?
8. Tailor made advertising
If you haven't opened up your website, or your physical publications, to third party advertisers, what are you waiting for? Relevant advertising won't make your audience switch off, and if you're not offering space currently you'll be astounded to find out how it can positively impact your revenue. With the help of a marketing automation platform you will be able to target your audience more accurately, with higher rate of fullfiling the calls to action and automaticaly higher revenue.
Food for thought: Are you making the most of a marketing automation platform to truly understand the needs and interests of your prospects, and based on your findings, tailoring advertising messages to the relevant segments of your community?
Have you really maximised your revenue generating opportunities?
This is just a whistle-stop tour of some of the ventures you can embark upon during the remainder of the year if you're looking to significantly increase your revenue. In further posts we'll be taking a deep-dive into each of these channels to work out how best to enter each one, and if it's the right fit for your business. Really, there's no reason why you shouldn't look to tackle each option – the sky's the limit!