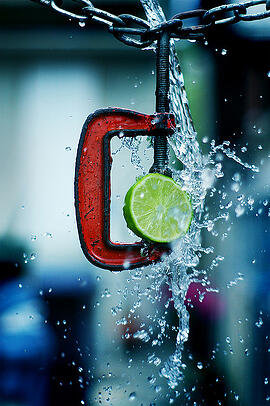 It's not news that delegate sales are declining. In fact, I think it's safe to say, that for B2B event marketers it's one of our biggest headaches. But, don't worry, this is not a 'woe is me' blog it's all about adopting some PMA (positive mental attitude) and focusing on the benefits of face-to-face. Let's take the bull by the horns and address the delegate sales squeeze…
Why are delegate sales declining?
External factors:
For many sectors, budgets have been slashed meaning that employees no longer have the option of booking onto paid-for B2B events. In addition, with redundancies and staff cut-backs, there are significant time constraints which make a day out of the office an inconvenience for many. Add to that the rise of virtual meetings via teleconference and Skype and it's no surprise that face-to-face events are facing challenges.
Internal factors:
As B2B event marketers we have much more power and influence to address the internal factors.

B2B event sales teams have the additional challenge of working with poor quality leads. Email click-throughs are not always 'hot' or even 'warm' for that matter and often struggle to convert into delegate sales. What's more, some companies still adopt a sales vs marketing approach (sound familiar?) whereas we all know that these two key teams need to work very closely together. Now with the focus shifting to inbound marketing, marketing cannot work without sales and sales definitely cannot work without marketing.
Sales and marketing must join forces
Gone are the days where marketing and sales teams are workplace rivals – an events organisation simply can't operate like that anymore. The sales and marketing über force should review their 'funnel'. Your marketing team should be busily filling the top of the funnel with plenty of juicy leads that are nurtured and then pushed down to the sales team to convert into paying delegates. If this is not the case, grasp this opportunity to review your inbound strategy and whereabouts in the funnel your leads are getting stuck and address the problem now!
What can we do about the squeeze?
Given that we cannot influence the external factors of our prospects' budget restrictions and time constraints, the events industry has had to adapt its business model. Sponsorship and exhibitor fees are increasingly underwriting events so that delegate rates can be reduced or, in some cases, dropped altogether. We're seeing more and more free to attend business events. Where delegates are charged to attend an event, it is now essential to offer exceptional value through content, excellent speakers and the overall onsite experience. Mediocrity just doesn't have a place!
Why is face-to-face still important?
Continuing to adopt our 'PMA' stance, let's boldly state that face-to-face events are still crucial for business. There is a perception that suppliers and exhibitors benefit more from events than the paying delegates. However, B2B events can offer excellent networking opportunities for delegates and suppliers alike and are very effective forums for doing business. In addition, they provide delegates with some head space out of the office and a chance to socialise and share ideas with fellow industry folk. B2B event marketers should emphasise these benefits in their event blurb to shift the benefit balance in the favour of the delegates. No more "me, me, me" copy it's all about "them, them, them!"
Addressing the delegate sales squeeze is one of our event marketing predictions taken from our ebook, The Most Talked about Predictions for the Conference and Events Industry for the Near Future.
Image Credit: John Steven Fernandez