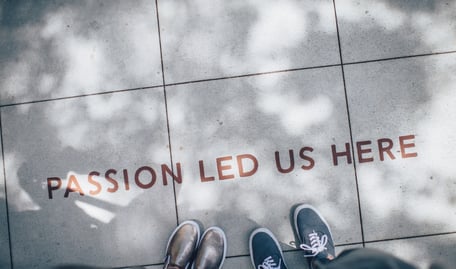 Nowadays, it has become a constant struggle to catch up with the market and increase productivity to help execute the aggressive growth plans B2B and more specifically companies have. Needless to say marketers very often find themselves doing the same work over and over without having any time to actually execute new and fun marketing ideas.
In anyone's to-do list, work will constantly be postponed or piled up because budget couldn't be extended to hire more staff, the tasks at hand are time-consuming and it is becoming harder to come up with fresh new ideas to plan and execute.
There are many resources at the marketer's fingertips to grow productivity without much budgetary requirement and leverage tools in the market to make way for new initiatives to come to fruition.
After making a list of the tasks that are most time-consuming in a marketing department, these are the best sites we've come across to help get the work done. These sites have experts working in every field possible, from design to content and finance. We've made a list of the top 4 sites that will surely help increase your marketing productivity and reduce your headache.

Canva has revolutionised design for many marketers especially for those that are not designers. The best comparison I have is: Photoshop is the go-to tool for the professional artists/designers/photographers etc, Canva is the tool for marketers. There are templates for pretty much anything, so when creating imagery for a webinar, social media, banner etc, you don't need to do much thinking. Canva will have a template already in the right size, resolution etc. It can even adapt your creative for different platforms. Honestly what is not to love about Canva, this tool literally has transformed the lives of many of our client marketers.
Great for: Anything visual required by a marketer. Best of all you can do it yourself.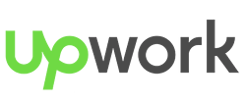 Hiring the right expert for a job or specific project has never been easier! UpWork is one of the most reputable freelance sites there is, as every one of their members have been verified by the platform itself.
Three million jobs are posted annually, making UpWork the largest freelancer marketplace in the world. Rest assured the person who will get the job is an expert in their field, making the decision process a lot quicker and far less painful. UpWork allows you to choose from a large variety of fields, definitely fulfilling their "find freelancers to tackle any job, any size, any time" promise.
Great for: Hiring people on a short term basis or if you have an urgent project with a tight deadline. We have clients that have used this platform with great results.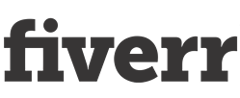 This is a website that is very similar to Upwork with the main difference being that Fiverr is a great and extensive marketplace to find every kind of freelancer and resource you might need for your next big project! While on Upwork generally you post a job that you need done, Fiverr has freelancers offering to do specific jobs for X amount of value. The best thing is that most jobs are pretty affordable, true to its name they have experts even offering some services for $5 - there are writers, animators, video creators, designers, music and audio experts and even developers. Generally you will find talented, reliable and affordable resources here. Fiverr is a great tool to get a bang for your buck!
Great for: Finding people that will do logo animations, video, banners etc for social media. Particularly great for marketers that have the ideas and strategic thinking but lack designers or the creative team to help them bring their ideas to fruition. Also for all things related to social media amplification.






Is your marketing team a designer short? Look no further! Behance has an immense designer community ready to take on any job, creating high quality concept art. This is a community of designers of all sorts and the best part of this site is that you can visualise the designer's portfolio and get a feel for their style of design, methods, approach etc. Many times teams kind of know what they want, but can't articulate it through design briefs or just don't have the time.
Browsing through portfolios allow you to spot the kind of style you want and you can simply approach the designer directly to commission your job. The process of hiring someone will take a little longer as you will need to approach them directly.
Great for: Projects requiring an extra thoughtful approach, like rebranding exercise, illustration work, animation, etc. Great when your boss says, "we need something nice and slick and we are prepared to pay something extra", marketers can build a pre-selection of portfolios they like and then share internally.

Productivity in the workplace shouldn't be a headache, especially for the marketing team. Make way to new, innovative marketing ideas for 2020 without staying up late at night. Start testing and get resourceful with these accessible platforms. Encourage each and every one of your team members to extend their reach and resources without having to hurt budgets. Improving your teams productivity is key to helping deliver high quality projects.
Do share any other resources and tools that are helping make your life simpler.


Main Photo by Ian Schneider on Unsplash