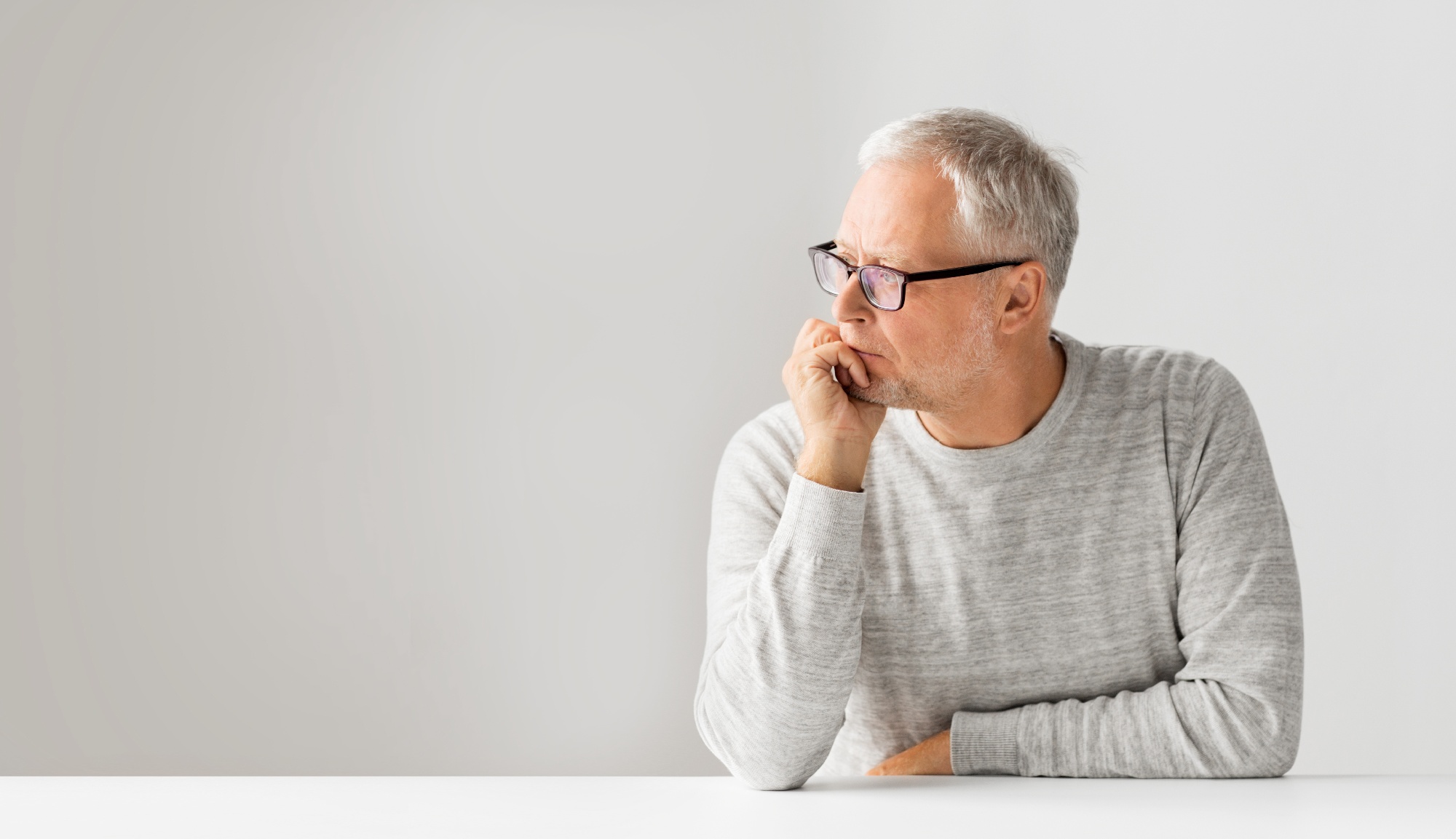 It's incredible how much change and intensity can happen in a matter of days. Many of us were doing something completely different a few weeks back to what we are probably doing right now, at work, at home etc.
So first of all, if you're reading this then you're likely to be in quite a fortunate position compared to many - so we must be grateful for what we have. Of course times are tough and are only going to get tougher along with the huge amounts of uncertainty. All over the world we're waking up to a new reality. But don't let fear define you, your mindset and your state of being.
Of course the question many are asking themselves and about their business is:
Are we going to be okay?
Truthfully, the answer could easily be a NO. The odds are against us. But it's up to you to make it a YES. If you have the right mindset, support and forward-thinking approach you will do great.
Blair Enns from Win Without Pitching couldn't have put it better.
You cannot control the world around you but you can control how you respond, how you lead, how you lift others and—if your business survives—you may well be facing the opportunity of a lifetime as the entire world goes on sale.
The Aftermath for events people
After being forced to cancel / postpone / pivot your event, eventrepreneurs and their teams might be in one of the following scenarios:
You are dealing with the aftermath of venues / contracts
This is a very painful and a difficult part of the process. Many venues are being extremely conscious and flexible with their clients, but others are not being flexible at all (especially in the UK) so it's a process of going through contracts and T&Cs. Hopefully your event insurance (hopefully you have in place) will protect you - honestly many are at the at the mercy of local governments official actions to invoke cancellation clauses and not incur heavy expenses.


You have pivoted to virtual
The truth is that surprisingly many event organisers have never done virtual - not even running webinars. So pivoting to 100 % virtual means not really knowing what to do or HOW.
A really interesting and steep learning curve.


You are not panicking, instead you are re-strategising, re-thinking, developing a plan of attack for your next 6 - 18 months and future events.
Much of this work involves cutting back, cashflow forecast, heavily executing and communicating with your industry and then elegantly reemerging in 2021 and beyond with dominating market share.


You decided to start working on key projects that were pending to be kicked off - Database / CRM / Marketing Automation / Online Community / Subscription products
Visionaries and forward thinking eventrepreneurs are already viewing this unstable time as an opportunity to invest in business accelerating things (software, training, tools), leverage remote teams and capitalise on a really "quiet" period.
Did I get this right? Which scenario describes your current situation best?
Regardless of which of the scenarios your company is, the sentiment is that there are more questions than answers available. And that is true.
The common denominator in any of these cases is that this is uncharted territory - some would have dealt with market dips/situations in the past, but surely never at this scale. Some of your team members (millennials especially) have never experienced anything like this in their working lives - and it's probably fair to say our personal lives too.
Above anything else, given that many are now working remotely and isolated, the feeling of being alone in the journey and not knowing how and where to start is very common.
But, you are not alone.
We are all in this together (more on this below keep reading)
Brene Brown summarised it nicely in this post which went viral. What stuck with me the most was:
This global pandemic is a real case of "getting sick together" or "staying well together."
Our choices affect everyone around us. There is no such thing as "individual risk" or "individual wellness." This is the ultimate reminder that we are inextricably connected to each other.
Turning away from collective action right now - as tempting as it is - will only generate more pain. Owning and embracing our global interconnectedness (from a safe distance) and thinking about others as we make choices is, ironically, our only path to safety for ourselves and the people we love.
At BrightBull I am encouraging the team to embrace a positive mindset, an alternative way of approaching things, of course a CAN DO attitude and looking at the good and impactful things we can do NOW.
We are at the cusp of changing and transforming the events industry. Something big is about to happen. Something great will surely be born out of something so negative (not to get all poetic and dramatic) - but we want to be a part of it and we want you to be part of it too.
These are the steps you and your events team can take to survive and thrive
1. Build your network / Call your peers / Join something
Dust off your black book of contacts, reach out to old and former colleagues in the industry and reconnect, share ideas, thoughts and concepts. There is a lot of opportunity to exchange ideas, benchmark against other fields when you speak to people in the industry.
2. Build/Join a mastermind group / Find a mentor
When times are tough, and you're feeling "alone" it's likely many others are feeling the same way so this is the time you need to build a mastermind group and gather regularly to exchange ideas.
If you don't have this then join our Mastermind Peer Group.
Starting next week, I am launching a mastermind group running twice a week ON Tuesdays and Thursdays. It's open to all events professionals facing the challenges I mentioned above and with a YES mindset and CAN DO attitude and more importantly willing to be part of something bigger than themselves.
The idea is that:
You will have a group of peers that you can trust and ask questions and together we can solve them
If we can't solve it on the day, we will aim to have a solution to you by the time we catch up on the next session
You are willing and open to share ideas and receive feedback from all your peers - now is not the time to be worried about your competitors


Personal note: I have been through two crisis' before and what I remember is that I always had my marketing and sales peers nearby willing to help, support and share - much more than normal.
Today many of us don't always have our peers close by - that feeling of close proximity is being lost through virtual working etc.. so we need to widen the support net further afield.
3. Train / Learn Something New That Adds Value to You and Your Business
Retrain, learn something new, add value to the company you work for (a bigger reason for them to keep you) and if you have recently lost your job, then make yourself more attractive in the hiring market.
With the evolution of top performing event teams these are my top courses/sources to be considered:
Google Adwords Certification
https://support.google.com/google-ads/answer/9702955?hl=en
Moving forward you'll need to pay to get the attention you need. Forget about data research, in comes Google ads. This is a dominant skill gap in most events team. If you know this stuff well, you're part of a special breed.


HubSpot's Free Courses and Certifications
https://academy.hubspot.com/courses
Many people are unaware that HubSpot offers an extensive library of courses and certifications which are all free. Lots of stuff on CRM, Inbound, Content, etc.


Salesforce CRM Certifications
https://www.salesforce.com/dreamforce/certification/#certification
Salesforce is a common CRM tool among event organisers (and pretty much half of the business population). This is a key critical skill that marketers, sales and operations people need to have. If you do not have control of your data and CRM you're simply wasting money.
4. Buy stuff! If you can. The whole world is on sale or about to go on sale
In the business world (with the exception of virtual events technology and providers of course!), if you have been planning on investing in technology like CRM, Marketing Automation, Training and anything else, you are now in the driving seat and have a strong opportunity to buy/subscribe at a discounted rate.
Everyone is trying to protect, safeguard, guarantee their future cashflow and while it may be frowned upon for them to come up with "sales promotions" and "offers", your counter offers and negotiations will surely be received with open ears.
In conclusion
At this point in time, we're entering a powerful opportunity to transform the way we see, perceive, market, communicate and run our events. I am very positive and confident that if we stick together as an industry, we will come out on the other side stronger, more focused and improved. We just need to ride this challenging wave together.

You in?..... let's go.
Here is a list of the support we are making available to all at no cost: