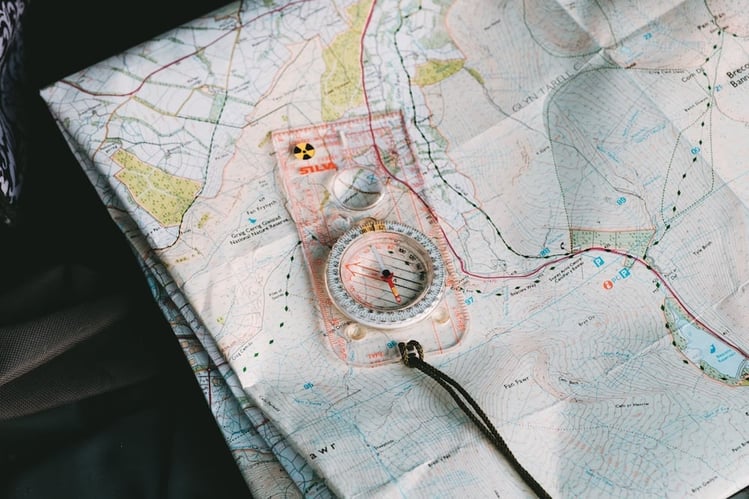 My name's Hannah Wharrier I head up 3 of Clarion's oil and gas businesses – the Energy Exchange the World Refining Association, and GTF. Since I started at Clarion, I have launched 5 events into frontier markets, conference and confex (conference + exhibition) of varying sizes and types from 200 people conferences up to 4000 visitor, 5000 sqm exhibitions in Egypt, Madagascar, Oman, Senegal and Gabon.
I would say all the tips I'm going through today also still apply if you have repeat events in emerging markets that move country every year.
The normal principles of launching a B2B event still also apply: data, going to your bellwethers first etc... these are the most important tips specifically related to launching or running your B2B event in emerging markets.
1. It is very important to gain stakeholder support
I would never run an event in an emerging market without the support of a major stakeholder. For oil and gas this is typically the Ministry of Petroleum or the National Oil Company. Securing that support often takes months, even up to a year. Expect to draft several formal proposals, make 2 or 3 trips out there, and often you aren't the only one pitching. We've had instances where we've approached the Ministry with an event and then they've actually launched a bid round, inviting others to bid.
However, once you get their support that's when you will see the money – they will be very invested in the event, they will encourage their suppliers to sponsor, they will help invite your keynotes. In Madagascar the Ministry even allocated someone to come with us to sponsor meetings so it was very hard for these people to say no to sponsoring.
2. The context and motivations of local stakeholders are not the same as yours
The motivations of your stakeholders are not necessarily what you expect and certainly very different to developed markets. We learnt this the hard way in my first foray into emerging markets with a launch in Gabon. We were feeling very smug 1 month before the event, sitting on nearly £1m of revenue. We had made some naïve assumptions about the purpose of the event for the Minister of Petroleum – thinking it was to attract international investment to an upcoming licensing round. We receive a call from the minister's office letting us know that they're not happy with how the event is progressing. They want the event to be open to the public because for them it's not about international investment at all, it's about showing the oil and gas industry off to the local public because there's an election coming up.
3. Follow the rules! Especially if there are members of the government involved
In every country the rules of engagement are very different. These rules will normally be communicated by your local partner, for example the correct Protocol to follow if you have an official opening with the government. In most cases a head of protocol from the government's office will be sent (or needs to be consulted) and will dictate the order of ceremonies, seating plan of key personalities, or if the president/prime minister/minister needs a special lectern, chair or red carpet. In one instance we had list of requests from a minister that would have made Mariah Carey very proud.
But the real tip here is the unspoken rules. Power lies in the hands of a few and the people underneath those few are much more concerned with not getting something wrong rather than getting something right.
4. You must engage a local partner
Most event companies do not have the luxury of having a local office in that country or region, therefore it is critical to engage a local partner. This is someone who can act as your eyes on the ground. The ideal person is someone who is well connected in the industry and/or the government, very often these individuals have family ties to the echelons of power, and as a result they would have plenty of contacts from suppliers to the press. In Oman our partner is actually a local exhibitions company and they also act as a sales agent.
If you try and source suppliers yourself you will:
a) struggle because everyone does business face to face, and
b) they will charge a mark-up as you are a foreign company
Your local partner can also help maintain a close relationship with your stakeholder partner by regularly seeing them face to face.
5. Court the press and treat them very well
The press are much more important in a local market. An event with the Minister or President is big news in these countries so you will get a lot of requests to attend from the press. You need to get them on you side and fast. They are as important to your stakeholder partner as it all comes back to public perception and those upcoming elections. In some cases they will expect a per diem – expenses for the day and they will want to be treated exactly like other attendees – In Algeria, we made the mistake of giving the press sandwiches for lunch and that did not go down well.
6. Everything is expensive
Everything is expensive – venue, all the preliminary trips, your onsite contingency budget. Some examples to better illustrate:
The fee for a local partner varies country by country but I have paid from £2k up to £250k!
Marketing spend is 2 or 3 times higher, as you have to do airport or roundabout billboards and newspaper advertising, you need that big placard outside the Ministry or in arrivals at the airport.
There is even budget needed for crazy things like red carpet, per diem as mentioned before, and ahem... unexpected expenses.
It is very possible that you may even have to enter into a profit sharing agreement with your stakeholder partner
Try and improve your margin by charging a high attendee ticket price, and the major thing is you need to get in those big ticket sponsorship deals.
7. Don't panic, everything happens late, very late.
A recent event in Senegal had a delegate doubling point of 2 weeks (the time when you reach half of your registrations) enough to test your stress levels. The venue doesn't wake up until the last minute and they are only really responsive face to face so I would recommend going out a week before your event for final supplier and stakeholder meetings.
You also won't get final confirmation of any big government personalities like the president or the prime minister coming to your opening ceremony until a week or 2 before.
You almost need to trust that these things are going to happen and act "as if".
8. Work with Passion!
You and your team have to love what you do! You will work harder than you have ever worked before so you and the team need to love what you're doing. It's key that the Project Manager creates an atmosphere where people really believe in the event, and the purpose of the event.
Your stakeholder partner will be very demanding and you will very likely need to make a number of trips to the country hosting your event. In some cases you will not have the nicest hotels – especially near the exhibition/conference centres. And I don't just mean they're not 5 star, I had a situation where we were faced with no power and no water on the morning of the event so I had a smelly team going into Day One!
9. Everything can change
For our recent event in Gabon, 2 weeks before the event, the Minister had decided he was going to attend another event in Houston on the dates we had planned and we were forced to move the event to 6 months later.
Other things that change – timings on the day, Presidents and key personalities like to keep people waiting so your programme might end up running 60 minutes over if any of these key people hasn't turned up on time.
Stay on top of political developments, as if there have been elections or sometimes even without elections your Minister might change which means starting the whole stakeholder engagement process again.
10. You never own the event
Finally, even after doing all of the above the event, due to the stakeholder endorsement being so critical to the event, it's never you who owns it. You are risk your event being put up for a bid round for the next edition and in absolute worst case, losing it to one of your competitors.
Stay close to your partner and your stakeholders. Try and lock them in for next year on site or even before. And of course deliver an amazing event!
Have you had any interesting stories? Would love to hear them.