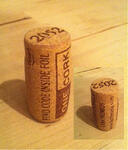 I'm always keeping an eye out for interesting and quirky marketing campaigns and tactics. Not to sound geeky but it really gives me a sense of purpose and a buzz – just always being aware of whats around me and what you can learn.
I recently bought a lovely bottle of "Berberana" red in my local wine shop. The bottle and brand really caught my eye – when I popped the cork I realised it had a number and a website address on it. Of course it got me curious…and so the lead generation journey began.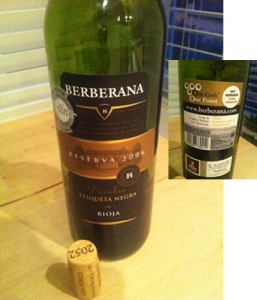 Let me describe the journey so you can understand the whole process:
Opened the bottle and found the cork with a number, web address and instructions on where to find the code
Visited the Berberana website (very nice and simple).
I learnt that the company also makes olive oil and natural foods (nice bit of cross-selling)
Selected my country (multiple language site)
Now the exciting bit – go to the One cork one point site (the company managing their loyalty scheme). I discover that the scheme works with a group of 6 wineries (like the Nectar points for wine)
Registered my details and I discover their great selection of cool rewards
One point is gained per cork/bottle and and then you can start claiming rewards – like weekends away in a winery, wine tasting sessions but also rewards that are not 'wine' related – I like that
Part of the registration process involves a market research questionnaire where they find out more about my tastes and preferences
What can we learn from this?
It highlights the creativity and innovation from a group of organisations/an industry to come together and do something interesting and engaging – also a very clever tactic to get to know the customer more.
They have done a great job of engaging right the way through the process – from great branding that stood out from the rest of the bunch on the shelf, through to enticing me with the online registration . Taking me offline to online very smoothly and successfully.
If marketing is done the right way, the customer doesn't have to feel they're being "sold to" as they'll act on the cues given by the effective branding and messaging. If the product delivers (and it was a delicious wine!) then they will most certainly gain a loyal customer base with an interest in gaining points for rewards.
On this occasion they were spot on for me – but then I am always a bit of a curious marketing geek – and clearly a fan of good Rioja. I wonder who else felt the same?