We've been keeping our ears close to the ground and over recent months we've come across these six companies that have really embraced change and made a positive shift in the way they run their virtual events. Companies that have pulled out all the stops to ensure their digital events are way above the standard.
In our opinion they've put a stake in the ground to secure a market segment they felt very confident was theirs with physical events and recognised that if they wanted to claim the same spot with their digital events, they needed to raise the bar and deliver a digital experience beyond their audience and partner's expectations.
What's the answer to a digital event experience beyond expectations? Yep B2B digital broadcasting! Seen by many as the future of virtual / hybrid events, here are the six companies that have taken the steps forward in this direction.
We'll be showcasing what sets these companies and their leaders apart and their approach. If you want to delve deeper we're actually talking to one of them live this week, and if this is something you've been thinking about, then you should save yourself a spot.
What are the key traits of those leaders that have done it?
Embraced change and ran with it
Known that this is an investment in the mid to long term. They will see the real return in their next virtual events
Brought their sponsors/partners along in the journey. Accepted some will drop out, but will gain new ones along the way
Accepted this will be the norm for them moving forward
Taken many steps forward and haven't looked back
Known that many can run a webinar but not many build/hire a studio
Upskilled existing teams and hired when necessary
1. Shard Financial Media - Credit Festival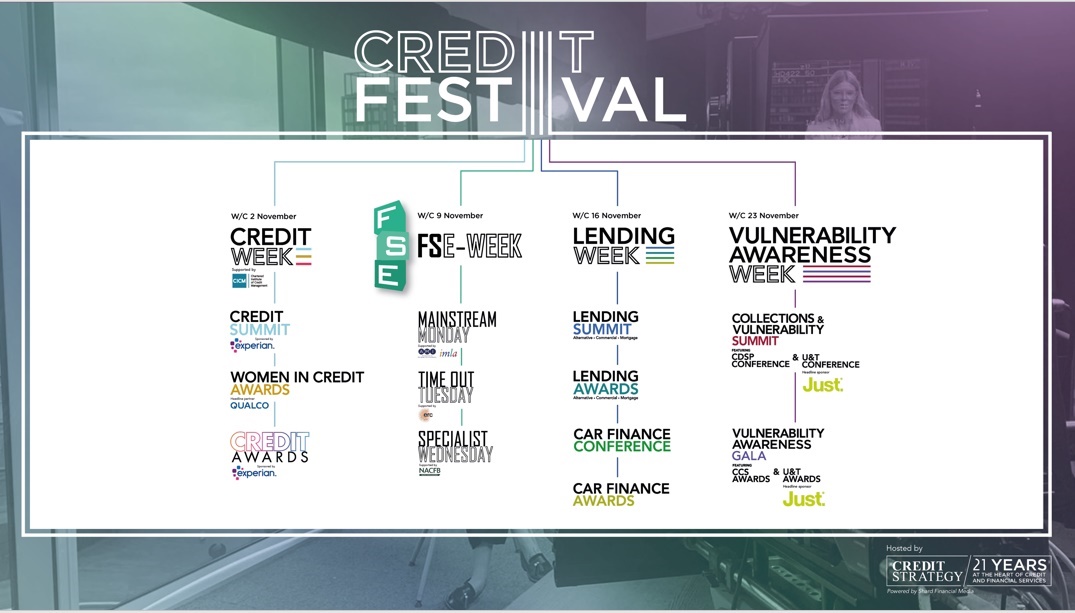 If we're talking about bold decisions, the team at Shard FinancialMedia launched the Credit Festival, a month-long series of digital broadcasts featuring all of their previously postponed conferences and awards programmes, as well as events already scheduled for Q3 and Q4.
All these will now be held as live digital broadcasts.
Here is some context on the huge undertaking by the team and what this means:
13 Separate conferences
80 sessions with 200 speakers
6 awards
Involves a mix of pre-recorded and live sessions
Interaction via digital Q&As, digital networking and matchmaking tool
"We've prepared for a full move to digital for several months now and we recently completed our first broadcast. A mix of pre-recording and live broadcasts ensured the team delivered a first-class experience from our London studio.
"I've spoken before about my pride in how our small media business unites large industries and professions.And this is needed more than ever before.
"The festival is the only one of its kind, connecting our members from multiple sectors, while providing insight and rewarding outstanding achievement - in a tough year - through interactive broadcasts with TV production values."
Luke Broadhurst - CEO - Shard Media Group
2. Tamarindo Group - Financing Wind North America
The Tamarindo Group is not a traditional pure play event business. They have their origins in 2011 as an online community for professionals in the renewable energy & clean technology sectors and now serves 6,500+ members. The group includes a communications agency, insights and reports and a series of events, webinars and awards.
At the beginning of the pandemic, Adam Barber, Managing Director of the Tamarindo Group, noticed that for many companies, their version of digital and virtual pivot meant, doing webinars or translating their version of physical events into virtual with not so much success.
For Adam and his team, their version of virtual meant that they wanted to build their own studio, and they did, despite it being 3 months away from their event in September.
"For us we decided to invest in the long term, I wanted to build a Trojan horse, do something meaningful and demonstrate to our audience that we meant business. It was about about raising the bar and making it difficult for the competition to copy us"
Financing Wind North America took place in September 2020, with really good success, here is some context around it:
Broadcasted from a purpose-built studio
Over 50+ speakers
Capped at 1,000 attendees
Join me and Adam tomorrow for a candid conversation on his successful digital pivot story and why event leaders should try to build or broadcast in a studio-like environment. He will share the good as well as the ugly.
Reserve your spot today
3. The Drum - The Digital Transformation festival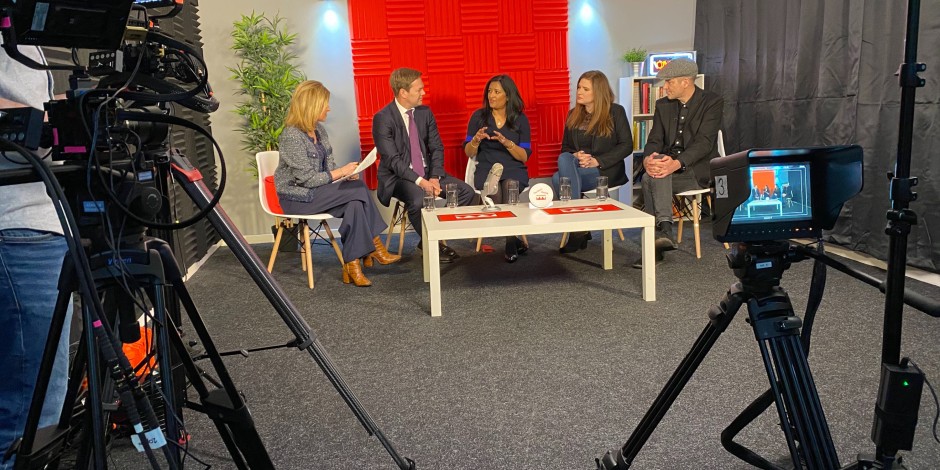 The Digital Transformation event was probably one of the first events to pivot to digital as this just happened before lockdown.
Over 100+ speakers
Sessions spread across 1 whole month
A lot of content ready to be viewed on-demand
" Just before lockdown in mid March we moved fast to build a mini TV studio at The Drum over a weekend as we moved our SXSW and other events to virtual format. It worked really well for the week we had planned and then had to disband due to lockdown. But for the limited time we had it in place it was very successful for us and saved quite a bit of revenue. We even hosted the BBC :-) A lot was learnt and will be moving back and powering up the set up as things ease over the coming weeks"
Nick Creed - Co-Founder - Drum
4. Generation.e - Smarter Mobility World
The Digital Mobility World Live statistics:
Over 18,000 from 80 countries tuned in to the event
50+ Speakers from all over the world
Free to attend
Hosted over two days
In one of my conversations with Ben Pullen and also on his website he said:
"When we realised that the Thing (COVID-19) was in fact coming our way and it was not just a virus that affected only those in China and Italy, we realised we have to make a plan to adapt, to what became a descent from a 100% physical event called Smarter Mobility World, to a completely digital event called Smarter Mobility World LIVE. I say descent because that's what it felt like at the beginning, and it was like a steady descent as we didn't really know how serious the Thing was back in February."
"...we actually realised that while we need to change tactics, this new plan of a fully digital event could actually be quite an opportunity for our partners, speakers, and Generation.e.
Therefore, we can replace the word 'descent' to 'ascent' as there was a new feeling of optimism and a realisation that the digital version of SMW could in fact be a really unique opportunity for our existing and new audience to engage with the summit, learn about smarter mobility, and network with key stakeholders around the world. For the speakers and partners the new platform created an opportunity to speak to a diverse audience from across the world and to demonstrate resilience and creativity during such a global crisis. "
When you take risks you have a story to tell. When you boldly face challenges you become brave. When you learn to listen to your own voice and shut out the noise, you start trends. The ingredients to the success of the event came from finding these characteristics within ourselves and as a team.
The irony is that the much dreaded "C" word (COVID-19) or the Thing was able to give us and our audience a platform to "define the next decade of smarter mobility" in a way that we would never have imagined. While this is happening we have the opportunity to redefine the way we live, the way we move and spend our time, and the way that we embrace this beautiful world without causing it such pain and damage.
5. Conferenz - CFO Summit and other events

Conferenz is the leading event organiser in New Zealand since 1990. The business organises over 60 summits/expos and over 100 training courses each year. Being a pureplay conference and events business they needed to move fast and that is what they did.
Steve Scott told us in a recent chat when we asked him if it had been worth it:
"This was a good move. If you've got an anticipated business/inquiry stream it can be a deal sealer. However, they (studios) don't all have to be large/impressive. Over lockdown we used spare space in our building (including smaller offices) to set up 4 separate "studio" spaces allowing us to broadcast 4 events in one day.
All went well without a hitch. We've been working with our A/V supplier for 20+ years so = trust.
For studio set up negotiate with your set build and A/V supplier to get it set up and left there and only chargeable for "event days".
Also, redundancy, redundancy, redundancy.
We had 2 extra levels of live feed (vimeo channels) in the background ready to switch attendees to if the primary (often, zoom) went down. It didn't. Also, back up tem. generator in case the power went out AND back up 4G router ready to go in case internet went down."
When prompted if anything went ugly:
Nothing ugly at all actually. From large (1,000 pax summit + 40 digital sponsor booths) to smaller 50 pax simple conferences (and training courses) all went well.
Audiences generally very happy (although ratings do suffer vs live events generally). 20% drop out prior to event as it went from original live event scheduled to a online/hybrid event so manageable.
Sponsors are the harder bunch to satisfy but generally their expectations were low to start with and were giving the experience a go, expectations were more than met with good actionable leads (sometimes more than they would have got on live event).
Overall a very positive experience in tough circumstances. Most were projects that were being defended from their original live stance. More difficult will be going forward. In NZ of course we are mostly back to going about business as per normal but with significant tentativeness in the economy and market (20-30% less revenues could be expected), but that makes it less certain for delegates and sponsors vs. knowing that live is out for the time being and the whole project is virtual from Day 1
6. Leaders - LeadersWeek.Direct
Leaders run premium, invitation-only global summits and private networking forums for business executives and performance practitioners across the world of sport.
For their virtual version of Leaders Week, They took over Twickenham Stadium over a period of 3 days and 3 channels. They also developed their own bespoke platform to deliver the event.
Key facts of their undertaking:
2,000+ Sports Business executives in attendance
35+ Sessions
20+ Partners
Their studio had a Match of The Day of theme
Here is a preview of how it went:
James Worrall, CEO said in a statement on what their approach to engaging and adding value to their audience during the pandemic would be:
"Outside of any planned events we are moving online, we'll be ramping up our content across the board with more podcasts per week, more special reports, more in depth digests and more news on how the sports industry is tackling the challenge. We'll also be connecting you with your peers with zoom calls, virtual roundtable meetings and WhatsApp groups. The aim is to share and connect like never before."
Bonus: Molinari Media - Fintech.TV
Finally I thought I'd showcase a company that takes digital broadcasting to a different level.
Fintech.tv broadcasts from the New York Stock Exchange, NASDAQ and the London Stock Exchange Studios. They produce two programs – Digital Asset Report, which provides a weekly look ahead on digital assets, blockchain, innovation, disruption, and legislation/regulation. Also, TheIMPACT which focuses on ESG investing and the Sustainability Development Goals of the United Nations.
Key learnings and advice from those that have done it:
1.Skillset
Encourage the upskilling of internal team members surely they will be up for it. If you need to bring in expertise in-house, then do so.
2. Technology
Find the best tech partner that your budget can buy, they will be needed! Especially when things go wrong.
3. Test / Test / Test
Do as much tech pre-event testing as possible with your team and anyone that will be involved in delivering the event (speakers, partners, tech team etc)
4. Build a strong running order
This is the document that explains exactly what will happen minute by minute and the whole delivery team should know it inside out. When things are going well – check the running order. Not sure what's happening next – check the running order. When things are going wrong – check the running order. The running sheet is the go to doc for everything!
5. Back-up
Need to have a good back-up, like having the possibility to switch your live audiences to live feeds on YouTube, Twitch or Zoom

Is this the future?
For some this is not just the future of virtual events. It's now. I believe so. But the important thing is that these companies and many out there have placed their well hedged bets on B2B Digital Broadcasting as one of the pillars of their pivot strategy. They were quick to take action and they've seen early signs that it's working for them.
Hopefully these examples will help you form your own opinion on what might be your own version of a digital pivot and how to make it happen. Want to bounce off ideas or need a sounding board? We're always around to have a friendly chat. We love to help.