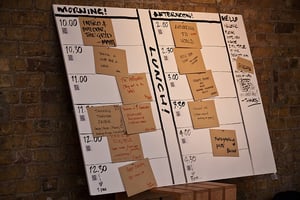 Getting someone's attention and agreement to meet you or speak to you on the phone is a very difficult and challenging part of our busy day to day business lives.
But it is even more difficult and frustrating finding an actual suitable time for both of you to engage and not losing their attention in the email back and forth that usually ensues.
I speak to a lot of people in a given week and managing the diaries can easily get out of hand.
So I did my research and here are the five top meeting schedule tools that could really make a difference to your business. They made a difference to mine.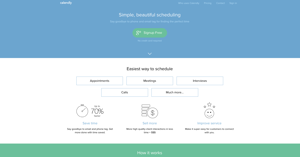 This tool is a huge time saver and makes your interactions with potential clients even smoother. All you need to do to get going is update it with your availability preferences, then share your calendar throug a link with all relevant contacts. They will be presented with the available times in your calendar and invitees can then select a time to meet which fits with their schedule too. The service handily integrates with your Google calendar so there's no need to keep checking the page. It is free to use if you're just looking for a basic solution, but for a fee you can also add personalised notifications and automated reminders, and you can even remove their branding from the messaging.
What is cool about this app: You can create various types of meetings and each of these "meeting types" can have their own link. This is particularly important if you have various types of conversations with clients, potential clients, suppliers etc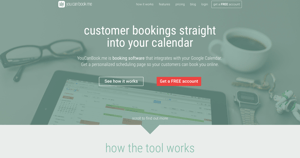 This is a tool that is very similar to calendly. The interface is not as slick and cool looking as calendly, BUT, it is highly customisable. The main differentiator is the way in which meeting availability is displayed. The tool also allows you to combine team schedules in one page, so meetings can be organised with more than one of your marketers.
What is cool about this app: It is highly customisable it works well for both Google and Outlook users.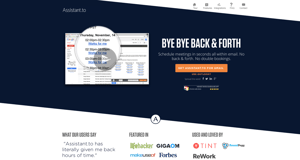 This service is a little different, as it functions via email. After suggesting a meeting to a client or prospect, you can offer them time slots on three adjacent days in which you are available to meet. These times are then populated within the email, and they just have to select one. Once they've clicked on the time that best suits them, Assistant.to will schedule the meeting for you. It's so much simpler than manually trying to schedule an appointment with two very busy individuals and the service continually monitors your calendar to avoid accidental double bookings. It even identifies both your and your recipient's time zones to avoid any confusion!
What is cool about this app: The best thing about this app is that it can be used directly from your email interface in Google Mail, so you do not need to switch screens back and forth. It also remembers your meeting times for ease of use. This is particularly useful when you want to present someone with two or three set times instead of them being able to see your whole calendar. It can be used in conjunction with the other apps.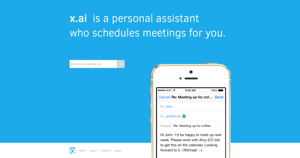 Billed as a 'personal assistant' who can schedule all meetings for you, x.ai is a meeting schedule tool with a human touch. Once someone requests a meeting with you, all you have to do is respond to confirm you would be happy to meet and cc amy@x.ai for example. Amy will then liaise with your contact to work out the most convenient time and location for the two of you to meet, confirming the final appointment with you. It truly takes the meeting arrangements out of your hands, and keeps the process just as smooth for your contact. While you need to get on the waiting list to use it, I have met a couple of people using it and they rave about it.
What is cool about this app: How do they do it is a mystery, as this is artificial intelligence at its best. It is a bit weird speaking to a computer but it works. It is a cool way to pretent you have an assistant, your meeting guests do not have to know it is a computer dealing with them.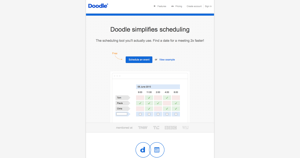 Doodle is a really simple scheduling tool, which allows groups of people to confirm their availability across one or more dates, enabling the meeting organiser to select a time when all parties are available. You just need to send an email notification to relevant contacts with times and dates which suit you, then your contacts can tick the boxes that reflect their availability. Once all members have completed the doodle you can let them let them know where and when the appointment will take place.
What is cool about this app: Great when you are organising a meeting for more than 3 people that are not in the same system (outlook or gmal etc). So it operates as a voting system.
Problem solved!
There's no excuse for wasting time in a lengthy email chain trying to nail down a time to meet. Let one of these tools take the stress out of booking meetings, and free up more time to work on those important things on your list.
Image source: Matt Biddulph