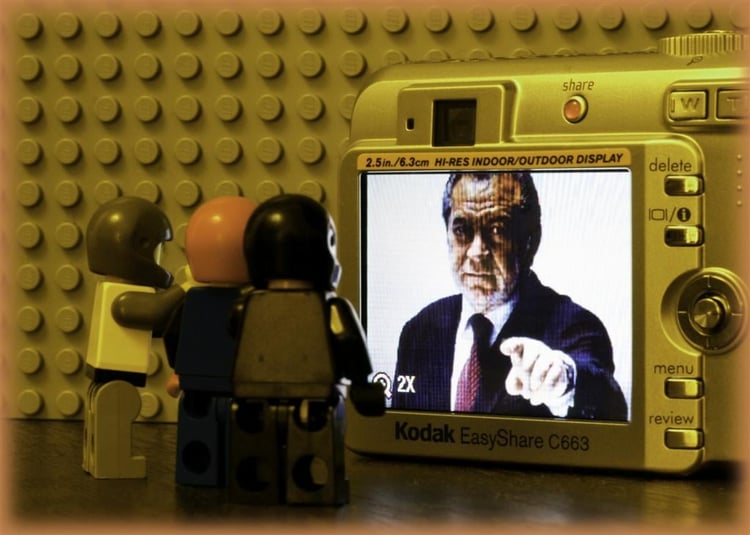 You've got a half an hour catch up with your event marketing team. You need to make the most of your time. So what should you ask to make sure your team are on the right track?
What are you measuring and why?
We all know that you need to measure the effectiveness of your event marketing. But when it comes to defining what that actually means we enter a bit of a grey area for a lot of companies.
Marketers will rattle off loads of seemingly irrelevant figures about social reach etc. and the exasperated CEO just wants to know how much money they put in the bank. The way to resolve this disparate view of the world is for the CEO to change his question.
Asking what marketers are measuring and more importantly why they are measuring it (what commercial benefit does it give to the company) will help him see the value in the increasingly complex activities of his team and also keeps the marketers focused on the commercial applications of their measurement.
What's the single biggest thing you are changing in our event marketing this year to drive more leads/revenue?
In the fast paced world of events, you need to be constantly evolving. But you don't want your team jumping into every new marketing trend blindly, just for the sake of it. They should always be looking to implement big strategic changes to get the uplift in results you've asked for. But they need to know exactly why they're doing it and what results they expect to achieve as a result.
If I gave you extra event marketing budget, what would you spend it on?
Now, this doesn't mean you're going to be like Father Christmas, dishing out extra money whenever you ask the question. But you should ask, because that's the only way of evaluating the new event marketing ideas your team have and making sure your extra lean operating budgets aren't actually standing in the way of bettering your overall financial performance.
Your marketing team should be able to justify why additional expenditure in people, training or technology would benefit the business. What you do with that information is up to you!
What's the worst performing part of our event marketing and what are we doing about it?
Just as in the previous point, you don't want to miss opportunities to invest in new things that could transform your overall lead and revenue volumes, you also don't want to plough money into stuff that continually underperforms. You want to know your event marketing team are trying to improve underperformance and have a way to cut the rubbish rather than stay flogging a dead horse.
Asking this question reasonably regularly will give you the opportunity to see if there are any recurring themes and if there are, put a deadline in place by which time things will have improved or you'll cut your losses and drop that kind of marketing activity.
What are you doing to capitalise on new ways of marketing (inbound, content etc.)?
Event marketing teams that stick to tried and tested ways of doing things are always going to have a fight on their hands to get bums on seats. This generally means a more heavy reliance on sales teams, higher overheads and lower profits.
Challenging your team to prove they are testing and embracing new ways of doing things will stop your events getting stuck in the doldrums. It doesn't have to be like the Spanish Inquisition, you can frame it in an encouraging way, for example asking what training courses they're interested in attending and how are they going to help the business.
These questions should give you a good idea of how well your event marketing team are doing and provide you with the reassurance that you've done your due diligence, even if you know very little about the nuts and bolts of marketing.
Photo credit: Tim Norris