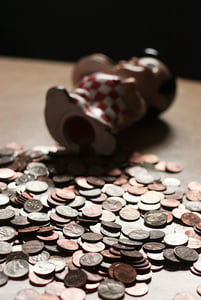 Building a community is a big commitment for all parties involved, and one of these commitments is financial. Yes, depending on the company size, the financial commitment might be perceived as big or not and you need to commit for at least 6-12 months before you start realising results and a return on investment.
To give you an idea, it costs between £36k and £250k. That doesn't help does it? The reality is that the costs vary greatly depending on many factors and how you choose to go about it.
Let's hit the nail on the head, in order for a 12-month inbound/community marketing program to be successful, there will be many daily, weekly, and monthly tasks that need to be completed to stay on course for achieving your business goals and getting a return on your investment.
So you have two options:
A) Devote the budget to hiring at least two FTE employees, and a variety of contractors / freelancers and suppliers.
B) Devote the budget to hiring an experienced agency to do it for you
The decision has been made to build a community. What approach should be used?
Whether to hire an 'expensive' agency or to place this additional burden on top of your marketing and production departments' pile, is a decision you will need to make for yourself. Here are the facts.
What are the costs of hiring an in-house team to build and grow your online community?
Most marketers are fully stretched at the moment (when aren't they?) so if you decide to keep it in-house, new hires are essential.
By the way, all costs are on an annual basis for all terms and purposes.
Basic Community Team
The smallest possible size of your community team should be:
1. Team Lead – Senior Marketing Professional - £30k- £40k
This person will define your community strategy, know the marketing automation system inside out, monitor and report funnel performance, and suggest improvements to be made. They will be well versed in the inbound marketing methodology, and a marketing automation expert or at least very keen and open to getting to grips with it.
If your company has a CRM, the team lead will be responsible for integrating the marketing automation system with the CRM and ensuring the right data and contacts are passed on to sales.
They will work with the rest of the team to ensure that the necessary content is produced, consistency is maintained throughout this and across social media, and that relevant promotional opportunities are leveraged in the form of external publications. Most importantly they will also take responsibility for reporting ROI to senior management to demonstrate growth in website visitors, lead conversion and ultimately sales revenue.
2. Content Manager - £28k - £35k
The content manager produces all of your organisation's content, ensuring consistency in tone of voice and that the content is value adding rather than service selling. From emails to web pages, eGuides and blog content, the content manager must maintain publishing across a variety of formats and platforms, and seek out new and profitable avenues. They also manage all of the organisation's social media activity, find people to engage with, reply to comments/mentions, and come up with ideas to drive business through social media. They are responsible for founding and driving the company LinkedIn group, for example, and growing it into a lively and interactive forum for discussion.
3. Freelancers and Contractors - £10k - £25k
Freelancers to help with web design, SEO, graphic design, database management and additional copy writing should support these limited resources.
This small team will cost approximately £100k - £150k once you add payroll, statutory burden and overheads.
This figure can increase to £250k - £500k if you want to have a comprehensive team consisting of Team Lead, Content Manager, Community Manager, Copywriter, Website Designer and Graphic Designer.
I was just thinking that my event producer could fulfil the role of content writer and the marketing team will do the relevant outreach and support to save myself the money!
As a director you can ask them to take on the extra burden, give them a bonus to work extra hard and put this as one of their KPIs.
Let's be realistic, your event producer has the core responsibility to build the best event there is and when the programme is not getting enough speakers or when speakers start to pull out of it 3 weeks before the event, your content strategy and all that activity for your community goes to the bottom of the pile.
By the same token, the marketing team is already likely to be working at or over capacity, and their priority is to generate as many attendees as possible whether you are ahead or behind target (when have you seen an event ahead of target?). In addition, if your producer is not fulfilling their side of the bargain, the marketing team can't do much.
Okay, but wait, can't I just hire one editorial person to produce content?
Yes you can, but without the strategic foundation and systems background, your editorial person will simply produce articles and content that will very likely be lost in the depths of your website and this content will have no influence on the bottom line. Content should have both an editorial and marketing objective to be fulfilled.
Right, what about hiring a couple of clever interns to do the job?
Let's be honest, hiring interns is now a very popular way to get cheap labour into organisations. But it has been proven that in the long term is not that cheap if you take into account the extra management time they require and the risk factors associated with them - there is no guarantee that after 6 months all the effort you and they have put in will pay off. Most organisations come to the conclusion that initiatives like this require an experienced pair of hands.
What are the advantages of having an in-house team?
You have 100% visibility of what your team is doing at any given time

Greater control of the project

They know your business better than an external company

You will retain 100% IP and process internally, adding additional value to the business
What are the disadvantages of having an in-house team?
The time it takes to recruit candidates

The management burden that will rest on someone in the business

You will need to train the team

Even if they are not great, you cannot simply fire them
Tasking an agency to build and grow your community
After choosing the right agency based on their experience and their suitability for your project and industry, this can be simply described as dumping your worst nightmare on someone else. It might sound too good to be true, but look at the advantages and disadvantages below.
Depending on how conservative or aggressive your community growth plans are, agency retainers fluctuate between £36k - £100k per year.
The reality is that by default agencies have already built the teams necessary to deliver the results for your business.
Advantages
Agencies have already built the teams comprising marketers, designers, web developers, copywriters, SEO specialists and more

Agencies repeatedly perform the same tasks, becoming highly specialised in each piece of the marketing puzzle. This specialisation creates efficiency in both strategy and tactics

The likelihood is that they have done it before and are therefore more likely to deliver the results for you

With an agency, you have an entire team behind you. There is wisdom in a crowd of marketers

An agency works with numerous partners, developing a good sense of what works and what doesn't. This experience would be hard to find with a single in-house marketer

Efficiency in strategy eventually provides a competitive advantage in the marketplace for an agency partner

Being immersed in your business every day has many advantages. But it can also leave you with a case of myopia. Developing a narrow view is easy when you're too close to your work
Are there any other additional costs?
Yes, you will need a robust marketing automation system to drive your initiative. The leading marketing automation platforms out there are: HubSpot, Marketo, Pardot (Salesforce), Eloqua, Act-on.
These are advanced marketing systems that will allow you to run email marketing campaigns and automate some of the emails you send. They are more than that, but this post is not about the features and benefits of marketing automation systems, but their cost.
These guys normally charge by the size of your database, so for all terms and purposes we have assumed a hypothetical company with a 10,000 contact database.

*This prices have been taken from each respective company websites. Please use them as indicative costs, we have provided links to each of them at the bottom of this page. All of these organisations charge their fees yearly and there might be additional costs involved for onboarding and training which most times is required. So bear in mind.
In conclusion
Depending on the size of the organisation and the budget you as a business leader have devoted to drive an online community initiative. It is clear that it can not be done on the cheap. However as we see it in the next chapter, there are enough statistical data that support that launching an online community or an inbound marketing program will provide return on investment.
This is the fifth chapter of the ebook 'Realising ROI from your B2B Online Community'. Download your complimentary copy now.
Image source: Heather Durdil