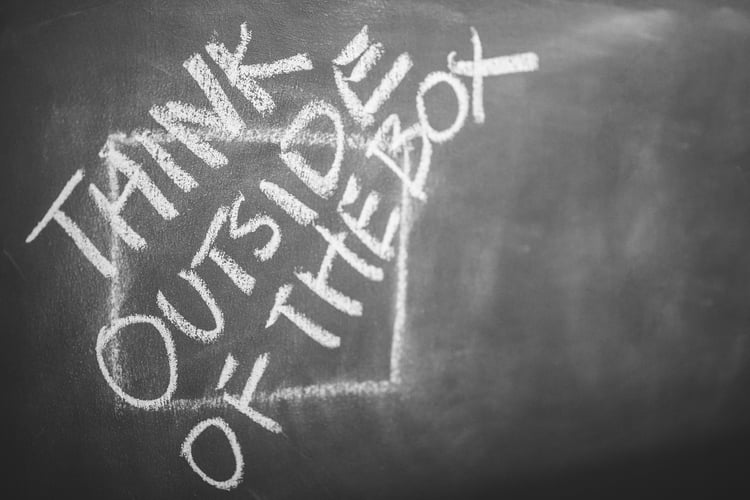 Let's be honest, event marketing can be very formulaic and innovation within the industry doesn't come in abundance. When I was asked by the PPA to do a session on innovation in events it was a great opportunity to talk about some of the guys who I feel are pushing the boundaries and adding a fresh angle to events and how we approach them. So here goes...
1. Money 20/20: The power of video
With 40,000+ youtube hits to date this definitely generated a stir ... and in an industry that is traditionally seen as "conventional" and a bit "stiff" this was a very bold and almost risky tactic. Granted, it's not to everyone's taste but it lends itself to a great viral and memorable campaign. Hard to know what the results were in terms of uplift in sales but surely achieved a digital footprint in terms of branding and awareness. They used sponsors, vendors and staff in the video which is a great way to get buy-in and excitement for the concept and ultimately the event. Credit to these guys for doing something different!
2. SXSW - Panel Picker: Agendas curated by audience
Everyone knows about SXSW in Austin Texas, an event with 72,000 people in attendance and growing. This is a very cool event ecompassing art, music, film, thought-leading sessions and it's the one most people want to go to and be seen at. What's so brilliant is they put the audience at the heart of the agenda-building process and have the audience help build the agenda through what they call the "Panel Picker". Check the link for more descriptive info, but in essence anyone with a great story to tell, can submit their suggested session (call for papers) and these in turn can then be voted by the public.
Imagine the exponential marketing and reach from this - you submit your session and then what follows is all this social media amplification as a "vote-for-me" campaign from the submissions. Community votes comprise 30% of the final decision plus input of the SXSW staff (30%) and Advisory Board (40%) helps ensure that less well-known voices have as much of a chance as being selected to speak at SXSW as individuals with big online followings. Together these percentages help determine the final content lineup.
3. Global Futures Forum: Using video for impact
The Future Laboratory launched a new event last month which was a great success. Innovation runs through these guys veins and it trickles through to every aspect of the business from office space, to brochures right through to the "brain food" catered at their events. What's very refreshing about their marketing communications is they're very much about "less is more" - not heavy on copy and highly into visuals. They are outstanding at using video to drive and communicate the essence of their event concept. Video is one of the most effective ways to convey a strong message and help build the brand of your event. Check out this great video:
4. brightonSEO: Scarcity
These guys run the biggest SEO event in the UK - you can check out their story here and learn how they sell out their event in seconds (and that's not an exaggeration). Very cleverly and perfectly done, they use the power of "scarcity". The event is free to attend and in order to secure a free place at their conference, you need to stay tuned (via email newsletter, twitter, social media) as for when registration opens.
If free tickets sell out you can purchase VIP tickets and also add workshop bolt-ons. It's a simple but slick strategy that has worked tremendously well for them. They market their event by blogging consistently and leveraging social media heavily.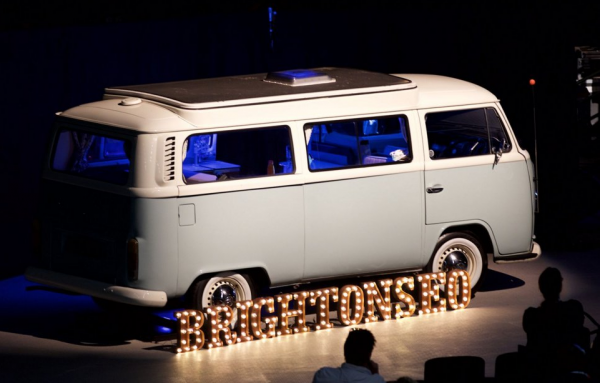 5. sharedserviceslink.com: Virtual gaming for lead generation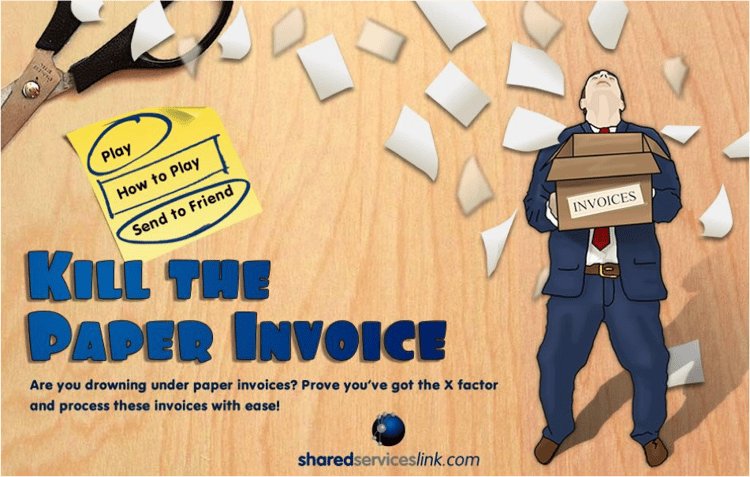 This is few years old now - but still very valid as so few organisations are leveraging the gaming channel. Yes it requires some work and extra budget - but not as much as you might think and the rewards are great. The idea behind this was to create a buzz in the industry and engage the community through something interactive. This was such a successful campaign - it really got the following of the industry and resulted in an uplift in both leads and conversions. It also demonstrated to their customers, clients and prospects that they were an innovative, forward-thinking company which was great for the brand and definitely made them stand out from their competition. It's also a great way to attract potential sponsorship. Unfortunately you can play the game online at the moment - perhaps they're in second stage developments.
6. Mobile World Daily: Beyond the PDF
The much loved but often uninspiring PDF has been used by most event organisers as its main lead generation tool. Nothing wrong with that, however technology has come some way now that your bog standard PDF can so easily be pimped up to something a bit more interesting.
This example from Mobile World Daily shows a really well done digital piece that allows for rich media to be integrated and makes what would normally be a boring and flat PDF come to life. Just to be clear, this is not an enriched PDF, this example outlines how a PDF format was changed for a more interactive experience for the user and a more versatile piece for advertising and enhancing sponsor's brand. Check out this media kit: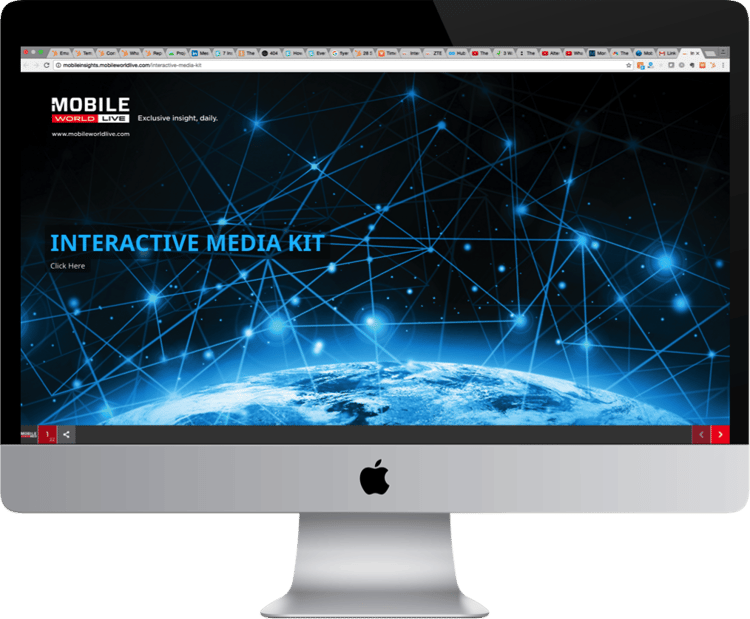 And another example from their Mobile Insights "
Asia Focus
."
In conclusion:
There is no shortcut to innovation or doing it on the cheap.. yes there are innovative tactics you can use throughout your campaigns but to truly see the rewards you need to make it your ethos and culture and ensure it trickles through the business.
Innovation is built in the DNA of the business and its leaders, it's a way of doing things!
Please send us your suggestions on innovative formats, events and tactics that you have stumbled upon or used yourself. We'd love to hear about them and make this a long rich list of examples.