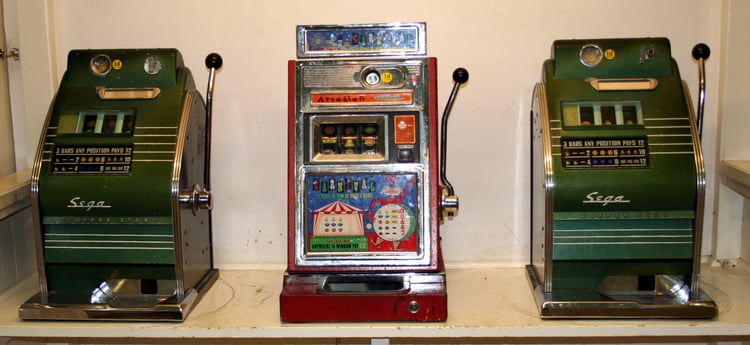 Whether you know it or not, like it or not, having a successful event or a series of successful events in the same or similar topic, is the basis of a community - it's all about the gathering of people that share a common interest. So what better way to engage with your community than through great content.
The events sector has a big advantage compared to most industries, in that you have experts at your fingertips - whether that's your production team, stakeholders, speakers or advisors. That allows access to knowledge, thought leadership and future shaping ideas with "relative" ease.
So, how can event companies leverage, add value and make money from their communities and the B2B content they generate? Here are three ways or models worth exploring:
1. Charging a membership fee for very good content
With so much B2B content available now, if someone is going to pay money to become members of a community, networking club or VIP group, it will be done through providing very xgood quality content and unique insights, analysis, benchmarking data, key statistics, research etc.

The upside:
End-users will pay for data like this
Sponsors help shape this information and also pay very good rates for any opportunities that arise with the production of this content
It's great for exposure in the media as it's information that will not be available elsewhere - makes for great sticky and shareworthy content
The downside:
Highly qualified resources and investment is required to produce this type of specialised content
Content takes time to produce, especially if it's premium/paid for - so it's not a quick win
Creating content at this level can become a business in itself - MDs and CEOs may not want to go this route
2. Charging a membership fee to attend your events
What is more valuable than attending the event itself and experiencing the content live? Make your event/s THE compelling offer of a paid membership model. Perhaps members will receive industry updates but the main attraction is having access to your events throughout the year (both offline and online events).

The upside:
It is a very simple no brainer proposition
Does not require any technological developments to implement
The downside:
It still doesn't guarantee event attendance - members still don't turn up to events they have paid for
Your event and its content has to be excellent to attract upfront investment in membership
Membership models can get confusing if they are individual or company based
3. Not charging for membership + using content to attract and engage potential customers
There is no paid membership model, or any complicated web development infrastructures here. This approach uses a straight forward blog or a news portal on your website - essential for any event or conference organisation wanting to start out with using and sharing content.
Content in this model is created with the sole purpose of generating website traffic and engaging users in a different but of course highly relevant way other than "we have this event, are you coming?" This engagement would all be tracked, which will then enable your business to gain invaluable insights that can be used to:
Nurture leads via marketing and close visitors/delegates through content marketing or provide leads for telesales = Close more visitors/sell more delegates
Provide leads for sponsorship and exhibition sales = Sell more SPEX
Provide your sponsors with MQL's/marketing qualified leads and SQL's/sales qualified leads = More revenue from sponsors
The upside:
Comparatively low resource requirement
Gives marketing departments an opportunity to be more creative and engage with clever tactics
Technologically simple to implement
The downside:
Requires consistency and a methodical approach
The return/results are not immediate. It needs between 6-12 months
If your business is not in one vertical it will require replicating the model in each vertical
So which way to go?
Every organisation producing events has very different contexts and of course this will have an implication on what the best options are if developing and nurturing online communities are top of mind. Seeing positive results time and time again, I'm sure it's no surprise that I feel there are more compelling reasons why you should start leveraging your community (if you have the right product and audience to warrant one) rather than stick to the age old "event marketing model."
Get started with model 3, which is more of a simplistic approach without getting complicated with memberships. Once you start realising the benefits of having a community (even if it's just kicking off a blog) and seeing those early wins (please don't confuse with quick wins) then you will be in a better place to make a judgment on the other options out there.
As John Whittaker from dmg events perfectly said in a recent interview on Inbound Marketing for Events, "it's relatively simple. It doesn't need to be complicated."