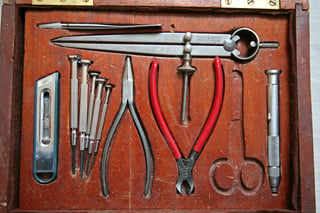 As we all know, content is such a powerful way of communicating with your customers and more importantly pulling in new audiences for events. Content is a key part of any B2B marketing strategy now especially as the focus is shifting towards online communities. Once visitors come to your website you want them to stay and take a look around - but it's getting them to your site in the first place that's the challenge. How will you cut through the online noise and get your audience to take the botheration of coming to your website? It's all about relevant and timely content! Often companies stop in their tracks when they think of content - the cost, the time. But now there are so many content marketing tools you can tap into that don't cost the earth and are quick and easy to use. So there really is no excuse to get started.
Here are 11 content creation tools that will surely help event professionals to attract an engaged audience for your events.
If you have any other content tools that haven't been mentioned here, feel free to leave a comment or get in touch and we'll check it out and add to the list. It's also worth checking out 16 mantras for increasing your event website visits with value-adding content if you haven't seen it already.