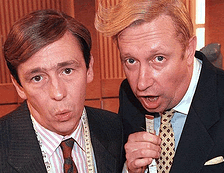 As a busy director, you probably don't have time to get bogged down in the detail of marketing reports. But since your company is likely to be heavily reliant on the emails you send to your database, not knowing exactly what the metrics show (or which ones really matter) can lead to lengthy yawnworthy meetings and little clarity on how your team, marketing and tactics are truly performing.
If you only pay attention to two metrics, it should be the following:
Click to open rates
The click-to-open rate (CTOR) is the most significant indication of engagement and in my view, the most useful metric in B2B email marketing benchmarking to assess. It compares the number of people who opened the email, with the number who clicked within it, and can denote how much of an impact the content of your emails is having.
Why this might be low:
Misleading subject lines; the offer is not as promised
It is unclear what next step the recipient should take. In other words, there is no clear call-to-action

The offer is not described in an appealing or persuasive way - in event marketing for instance, there are particular words and phrases that turn readers off. Whatever your industry, find a study detailing the kind of vocabulary that will have a negative impact on this metric - then avoid using it!
How to keep this high:
Keep the content of the email consistent with the subject line

Don't overwhelm readers with content, and cluttered looking emails – less really is more

Ensure that your calls to action are explicit, and trial different types of links – perhaps a button rather than a hyperlink
Click through rates
Click through rates are a good general indicator of how responsive to your messaging an audience is. As they only show click throughs as a proportion of all messages delivered, you can't tell a huge amount about how interested your audience is in the content of the email. A low click through rate could ultimately be down to a low open rate, and have no bearing on the content.
Why this might be low:
Poorly defined email marketing goals – do you want to generate more leads or delight customers?

Lack of segmentation – you are simply sending to the whole database, or the majority of it

Emails are not optimised: from the subject line to social sharing buttons, each step of the recipient's experience must be considered
How to keep this high:
Use buyer personas: if you haven't yet created these, do it today! Then segment your lists according to the personas you identify, and the stages of the buyer's journey

Map your content against your goals; lead generation, lead nurturing or delighting customers – all require different types of messaging

Perform A/B split tests examining a single variable at one time, with two variations and a clear goal
Now you've got a grip on the essentials, here are four other metrics you might want your team to report on:
Open rates
Don't focus too heavily on open rates as a marker of success in B2B email marketing. Look at these over an extended period, and use them as a signal of increased engagement, or quite the opposite.
Why this might be low:
Poor subject lines - cliched, unclear or too forceful

Irrelevant to significant proportion of the audience due to lack of segmentation

Unrecognised sender (usually occurs when lists are purchased)

Simply that your emails are not being delivered to your contacts. If this is the case you need to rethink your content approach
How to keep this high:
Perform A/B split tests on subject lines, long vs short copy, plain or image/template based formats

Purge your database of inactive or ineligible email addresses - even if your subject line is appealing, if a significant number of your contacts never engage, your open rates will be dragged down
Clicks per clicker rates

Clicks per clicker is another metric your marketing teams should be particularly mindful of – providing your marketing tool has the capability. The higher this figure, the more useful or relevant the recipient found your content; as we've said before, the content you distribute should be intended as a memorable interaction.
Why this might be low:
Content not engaging, useful, or relevant

Does not provide new insights on the given topic
How to keep this high:
Send emails with useful or educational content – something the recipient can take action on after reading

Ensure emails contain more than one clickable element (if appropriate – you don't want to detract from an important offer, or key message)
Bounce rates
Bounce rates are typically low and, as marketers realise the importance of maintaining clean lists, should stay that way for the foreseeable future.
Why this might be high:
Your team is not removing bounces, inactive contacts or invalid addresses from your database

Lists purchased from third party sources containing 'bad' email addresses
How to keep this low:
Practice thorough list hygiene

Use metrics such as email opens and clicks, and website visits to ascertain whether or not a contact is still engaged

Don't buy lists! You run the risk of sending mail to a honey pot (an address set up for the sole purpose of tracking unsolicited emails), or spam trap (a now invalid email address, meaning that all emails received will be marked as spam) – both of which could get you blacklisted by an ISP
Unsubscribe rates
Even the lowest performing marketers experience unsubscribe rates of less than 1 percent. Some of the higher performers achieve a rate of almost zero – a figure your team can and should aspire to.
Why this might be high:
Messages are not doing what you promised they would

The subscriber no longer finds your content relevant
How to keep this low:
Creating and using buyer personas will mean you target recipients with appropriate content

Ensure contacts are clearly notified of what to expect during the opt-in process

Enable email subscription types - this way subscribers can do the work for you and opt in to relevant streams, making it less likely that they'll unsubscribe from all of your communications
Email marketing: how do you stack up?
Email marketing is an art as well as a science. Subject lines and the body of the email must be well crafted to engage readers. Couple that with rigorous list segmentation, A/B split testing and database hygiene practices and it becomes a numbers game as well as a case of simply creating good copy.
Ultimately, the best comparative benchmark is your own previous performance. There will always be room for improvement, but by constantly reviewing your approach and the results it yields you'll be able to ascertain which metrics are consistently improving, and which you need to work on.
If you'd like our advice on your current email marketing practices, or want to see your metrics improve dramatically then book your free marketing review today.