Ricardo is a uniquely valuable adviser and project leader. I have used his company BrightBull both as a consulting subcontractor, and within my own businesses, and their work is always timely, creative, high quality and effective. Strong marketing consultants are very hard to find!
Ricardo himself is to my mind the leading expert in sourcing, specifying and implementing cutting edge marketing automation systems in a cost effective manner. He has a particular expertise in integrating social media and content marketing with the wider direct marketing systems, and has added huge value to Global Transport Forum in terms of lead generation, content quality, production values and brand value.

Chairman & Entrepreneur, investor and M&A adviser
Global Transport Forum (see project)
Without BrightBull the journey from where we were to where we are now would not have been as smooth, as successful or as enjoyable. You need someone like Ricardo if you are seeking growth in a recession. He gets on with what needs to be done to get results. He is enthusiastic, positive, thoughtful and a brilliant motivator for the team. He is a real pleasure to work with.

CEO and founder
sharedserviceslink.com (see project)
The marketing strategy was very creative and included ideas which we never would have come up with! As a direct result, we have seen a massive increase in market awareness of the event and event registrations.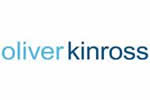 Managing Director
Oliver Kinross (see project)
"BrightBull was brought in to review and make recommendations on training needs, process development and systems. I received high good quality feedback throughout the engagement and overall I felt the assessment was balanced. More than a review of marketing, I received great insights into how the team works with other functions. The report will no doubt serve as the executive summary of our 1-2 year marketing strategy. I look forward to using BrightBull for additional work and support as our plans develop."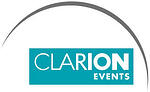 Managing Director
The Energy Exchange
Clarion Events
Ricardo has got excellent project management skilld and he is completely focused in the end goal. It is great to work with him as not only he knows what he is talking about but has without failed deliver the results needed. If you are looking to get some advise on any project definitely Ricardo is the person for you.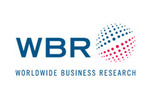 Global Head of Marketing
WBR
Speed, efficiency and panache, and delivered on time (to a very tight deadline) and to budget.

Chief Executive
gtnews (see project)
Exceptional capabilities in marketing strategy development, coupled with detailed performance measurement. Faultlessly transferred their understanding of success in one market and tailored it to suit Dubai.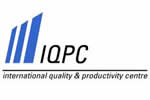 Global Head of Marketing Training
IQPC (see project)
I've worked with BrightBull and Sonia a number of times to help market within the Lean Six Sigma community. I have found her capable at both the strategic and execution level, with a results driven focus. I would recommend her and Brightbull to others looking for support in growing their marketing capabilities.

Marketing & Operations Director Europe
BMGI
I had the pleasure of working with Sonia on a recent project. I am delighted it was executed to the highest standard and delivered exceptional results above expectations for the project we commissioned her and BrightBull for. Sonia is consistently upbeat, positive and solution-focused and always finds time to inject her energy into any given scenario. She is highly motivated, but more importantly she is exceptionally skilled in all aspects of the marketing mix.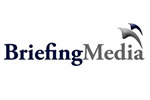 Marketing Manager
Briefing Media
BrightBull delivered a great result for us on a key event at a time when we were short-staffed and "below the curve" for delegate numbers. Sonia's calm, effective approach delivered the results needed. In fact we exceeded the (challenging) target set for them! On top of that Sonia took control of a related project and steered it to completion despite numerous obstacles - and was great to work with too. I would not hesitate to recommend Sonia and her company's services.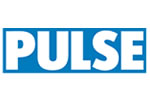 Business Development Director
Pulse - Briefing Media
"We hired BrigthBull to innovate our bog standard event marketing with a view to developing our online content brand and driving content led marketing to generate, foster and convert leads across sponsorship, exhibition, delegates and exhibition visitors. I have a natural scepticism towards external consultants but honesty couldn't be happier with the work BrightBull has done. Ricardo is very forward thinking and has brought an abundance of cutting edge ideas to the table. It was extremely worthwhile with clearly demonstrable ROI.

Not only have we established a great online content brand and community and improved on our event marketing, we're also generating far more leads of a far higher quality with clear processes to nurture and convert these leads in the most appropriate manner. This has massively boosted the role of marketing within the organisation which is now a well oiled machine and BrightBull has given us a clear framework to ensure that our marketing continues to improve and go from strength to strength. It has also been a relief to reduce the burden on outbound sales.

I wouldn't hesitate to recommend BrightBull and look forward to seeing how their ideas develop over time as I certainly think he has a lot to offer to any media and event businesses that are looking to push their marketing ahead of the curve."

Managing Director, Global Transport Forum
Global Transport Forum (see project)
In 2012 we worked with BrightBull to support the acquisition of applicants to our Health Mission. BrightBull worked on a very tight schedule and had a clear objective of driving quality applications and measuring the outcome of the activity. We were very pleased with the success and results of the campaign and it provided us with a new benchmark for ongoing activities including invaluable insight for our webinar campaigns and our email marketing.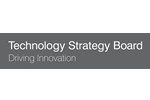 Head of Outreach
Technology Strategy Board
Amazing designers who created a great brand for our new company, despite our limited time frame. Different projects have been a great success every time. I will happily continue to work with BrightBull.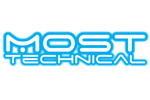 Director
Most Technical (see project)
Great job, very professional and helpful – it was perfect. I will definitely recommend your company!

Sales Director
Avolites
I was gobsmacked by the end result, the professionalism and quality of service. I was so impressed I invested in two branding concepts. So, would I recommend them? Absolutely, yes, without any hesitation.

Managing Director, World News – Climate Change, The New Economy (see project)